Welcome to the extraordinary world of M2H – the Made 2 Homeschool Community! As homeschooling parents, we understand the joys and challenges of educating our children at home. That's why we've created a thriving community of homeschool bloggers, YouTubers, influencers, and dedicated parents, all with the common goal of providing support, guidance, and friendship throughout your homeschooling journey. In this blog post, we'll delve into the incredible resources, webinars, live chats, and counseling sessions offered by M2H, empowering you to make the most of your homeschooling experience. Join us as we celebrate the power of community and help each other thrive!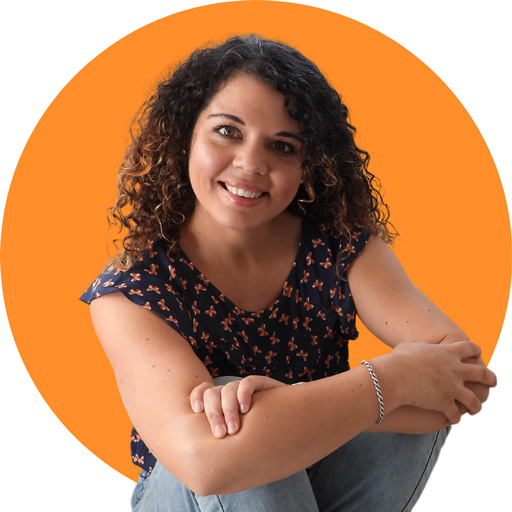 I hope you enjoy reading this blog post. If you want to do my course on how to homeschool, click here.
Discovering the M2H Community
At Made 2 Homeschool, we believe in the strength of the community.
Our homeschooling community (which includes me!) is a diverse group of individuals who share a common love for teaching and nurturing their children.
By joining our community, you'll have access to a vast array of resources, including blog posts, YouTube videos, and informative webinars, all created by experienced homeschooling parents and experts.
Here's a short video to show you more about this great homeschool community.
I am a contributor with the Made 2 Homeschool Community. 
In addition to the wealth of knowledge, M2H offers a safe and welcoming space for homeschooling parents to connect, learn, and grow.
Whether you're seeking advice on curriculum choices, struggling with time management, or simply looking for support during challenging times, our community is here to help.
Through live chats and engaging discussions, you'll find solace and encouragement from like-minded individuals who truly understand the homeschooling journey.
The Benefits of Joining M2H
Joining M2H provides a multitude of benefits that can greatly enhance your homeschooling experience. Let's explore a few key advantages:
Support and Guidance: Homeschooling can sometimes feel isolating, but within the M2H community, you'll never be alone. Our members are passionate about supporting one another and providing guidance based on their own experiences. From sharing tips on effective lesson planning to offering encouragement during challenging days, M2H is a place where you can find comfort and reassurance.
Valuable Resources: M2H offers a wealth of resources tailored to homeschooling parents' needs. Our blog posts cover a wide range of topics, including curriculum reviews, teaching techniques, and homeschooling advice. You can also find an abundance of informative and inspiring videos on our YouTube channel, where our dedicated content creators share their personal homeschooling journeys, activity ideas, and much more.
Webinars and Live Chats: Through our webinars and live chats, you'll have the opportunity to engage directly with homeschooling experts and experienced parents. These interactive sessions provide a platform to ask questions, gain valuable insights, and learn from individuals who have successfully navigated the homeschooling path. The collaborative nature of these events fosters a sense of community and encourages the exchange of ideas.
Emotional Support: Homeschooling can be emotionally challenging at times, but with M2H, you'll find a community that understands and empathizes with your journey. Through counseling sessions and supportive conversations, you'll receive the emotional support needed to overcome hurdles and embrace the joys of homeschooling.
Who's a Part of the M2H Community?
So, who's part of the Made 2 Homeschool Community?
I've put some of their bios below and all of their pictures in the image below so you can have a look.

Abby is a Charlotte Mason inspired homeschooling mom of 5. With children ranging from infancy to high school, she is passionate about family style learning, nature study, life skills, and theology.
A bit of a non-conformist, she has consistently stuck with what works best for her own family, often times having to start a group or meet up if she can't find what she's looking for. She believes that each homeschooling journey is beautiful, unique, and valuable, and keeps an eternal focus in the mundane.
Abby is a contributor and coach at the Made 2 Homeschool Community. She and her husband have homeschooled their four boys from the start. Currently the children are 5,7,7, and 9. She met her husband in 2009 at a Bible College where Abby double majored in Psychology and Christian Studies as well as receiving a minor in History. Her husband currently serves as a Pastor in Minnesota where the family resides.
Abby describes her homeschool method as Family Style Learning. She is quite eclectic in her use of curricula and methodology but often utilizes Unit Studies during their year round schedule. "There are many reasons we homeschool but we especially appreciate the opportunity to grow, learn, and worship as a family." She believes that home provides a space for children to develop life long habits that will intensify their love not only for education but for a deeper relationship with God. "Teach us to number our days, that we may gain a heart of wisdom" -Psalm 90:12
After 13 years in public education, Ashlea felt led to homeschool her only child, Daniel. With the support of her husband of 17 years, Dan, Ashlea made the choice to leave her job 5 years ago to focus on homeschooling full time. Daniel is now 14 and is in the 8th grade.
Ashlea loves sharing on her YouTube channel how to use unit studies in your home as well as many other topics.
Based on her personal experiences, Ashlea didn't feel that public education nor private education would provide the best learning experience for her child. After trying both, she made the choice to homeschool Daniel. After experimenting with various curricula, Ashlea determined that unit studies are what works best for Daniel's style of learning.
Anna is a second generation homeschooler who has been married 22 years to the boy next door. She and her husband have graduated 2 of their 6 children and are in their 15th year of homeschooling. Their children range in age from 19 down to 3.
Anna has an Eclectic, Wonder-Schooling approach in their homeschool. She perfers to pull resources from various publishers to fit the needs of each child, while also giving space in the flow of the day to go down rabbit trails of "wonder" and pivot as the seasons change. There is also a strong emphasis on character concepts and teaching life skills. Answers in Genesis-God's Design Science, Spelling You See and Right Start Math are some of their top curriculum picks. Carrying out Deuteronomy 6:4-7 in a tangible way is the why behind their homeschool.
Morgan is a contributor and coach at the Made 2 Homeschool Community. She and her husband Brandon, have been married for 14 years having met in college 20 years ago. Morgan has 2 bachelors degrees, one in biology and the other in nursing. She has been homeschooling their 3 daughters, ages 11, 9, & 6, for 5 years following a 10+ years career in nursing. She also homeschooled her nephew through 7th and 8th grade. Morgan has always had a passion for teaching however never imagined she'd be doing it through homeschooling.
While searching for the "perfect" school, Morgan quickly realized God had called her to serve her family and others through homeschooling. She asked herself, "other than God, who better to educate their children than the one who loves them the most?" Led by God, Morgan is able to teach directly towards her children's needs in the comfort of their "home" while fostering a love for learning through multiple methods. Morgan has an eclectic, family centered, Charlotte Mason inspired style of homeschooling and loves gathering resources from diverse publishers to meet their individual needs.
Jessica is raising three girls, ages 6, 9, and 15, in Texas. Her family started homeschooling in 2020 after the global pandemic, and they quickly fell in love with the homeschooling lifestyle. Now Jessica can't imagine doing anything else and is a bona fide homeschool convert! She has a heart for encouraging and connecting with other homeschool mamas or those who may be interested in becoming converts themselves.
Jessica loves the freedom of homeschooling, the close bonds her family is able to create through homeschooling, and having an active hand in her children's education and daily discipleship. While they're not necessarily "purists" of one style or method of home education, Jessica's family enjoys a Charlotte Mason flair in their homeschool, with lots of rich literature, time appreciating nature, and a beautiful and delightful feast of subjects. Most importantly, the heart of their homeschool is honoring God in all things and doing all things for His glory.
Ashley is a contributor and coach at the Made 2 Homeschool Community. She is a homeschool mom to 3 kids, currently elementary and middle school age. She is a former English teacher, but knew quickly she would rather homeschool and has been homeschooling since 2013. She loves encouraging homeschool families on her YouTube channel and sharing research and practical tips and favorite curriculum and Biblical resources.
Ashley is passionate about God's Word and knowing Jesus through the Bible, so she knew her kids would not get that kind of education in a public setting. She loves to train her kids in memorizing scripture. She was also captivated by the Charlotte Mason Method when she first started homeschooling and bases her style off of that. She is not very rigid and loves adapting to her kids' styles and needs and appreciates "flexibility within a framework" —since she is an "easily distracted homeschool mom" and needs at least a little bit of structure.
Rebecca is a contributor and coach at the Made 2 Homeschool Community. She is a Christian mom of two children aged 3 and 6. Her parents homeschooled her and now she's homeschooling her two kids. Rebecca is an author of a book and a vlogger and blogger at howdoihomeschool.com. She's passionate about homeschooling because it can be a great tool in parents' hands with which they can spread the gospel effectively.
Rebecca homeschools primarily to give her children a gospel-centred education, and secondarily to give her kids an academically superior education to equip them to do great deeds to the glory of God through His power. She uses an eclectic approach primarily focusing on Charlotte Mason and classical education.

What is the Mission Statement of Made 2 Homeschool?
Does the Made 2 Homeschool Community have a mission statement?
Yes. And it's very important to them.
Here it is for you below:
Faith

At Made2Homeschool, our faith in God is the foundation of everything we do. While we welcome people from all backgrounds in the Made2Homeschool community, and no one should ever be made to feel like they don't belong, we want to be up front about our Christian values.

We believe that integrating these beliefs into the homeschooling journey is essential for nurturing our children's spiritual growth. Our contributors strive to provide resources and guidance that reflect our shared values, helping you create an educational experience that weaves faith into every aspect of your children's lives.

Our hope is that, together, we'll support each other in raising godly leaders who will impact the world for Christ.

Family

Family is the beating heart of Made2Homeschool, and we cherish the traditional values that bring us closer together. We understand that homeschooling is a deeply personal and family-focused adventure. Our community emphasizes nurturing strong relationships among family members and offering resources tailored to each family's unique needs.

We believe that by prioritizing family and upholding our shared values, we can leave a lasting impact on our children and the world, all while experiencing the joy and warmth of learning together.

Freedom

At Made2Homeschool, we celebrate the freedom that homeschooling brings – the liberty to craft a one-of-a-kind educational experience tailored to your children's needs, interests, and abilities. We embrace the diverse backgrounds, teaching styles, and learning preferences of our community members by providing a rich variety of resources and support. We do this because we believe the uniqueness with which God created each of our children can reach its fullest potential when we have the freedom to educate with equally unique approaches.

We believe that everyone should have that freedom. As such, we support families everywhere in their advocacy of policies that remove administrative and bureaucratic hurdles from homeschooling families.
So, Come Join Us!
In a world where homeschooling can feel overwhelming, the Made 2 Homeschool community offers a lifeline of support, knowledge, and friendship. By joining our thriving community of homeschool bloggers, YouTubers, influencers, and dedicated parents, you'll gain access to an incredible network of resources, webinars, live chats, and counseling sessions, all aimed at helping you make the most of your homeschooling experience.