If you're considering starting to home-educate your children, it's a great idea to get involved with social groups in your area. These homeschooling groups in Melbourne will give children a great opportunity to socialize. In addition, it will allow new home educators to gain experience in home education by asking veteran homeschooling parents in these groups. 
Below are Melbourne homeschooling groups with links accompanied by Facebook descriptions when provided.

Affiliate links are used on this website.
Home Educator Groups in Melbourne, VIC
Below are some of the Home Education groups in Melbourne, Victoria, Australia.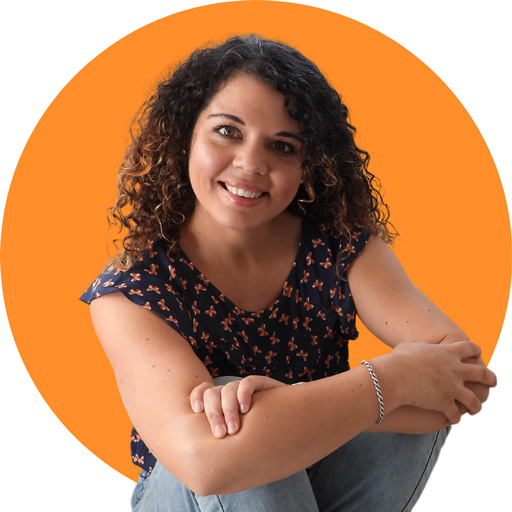 I hope you enjoy reading this blog post. If you want to do my course on how to homeschool, click here.
'Home education families of the West unite! This group is a place to share conversation, events, information, support etc. IMPORTANT! If you are requesting to join the group, you will be required to answer 3 questions. Please complete as soon as possible so admin can approve your request. As this group is to share events for people in the area, we aim to keep this space a safe and supportive environment for all. Thank you!'
'This page is dedicated to helping parents encourage and stimulate learning at home. As the page is new admin rules and regulations will be a work in progress, but below is a start. Anyone is welcome to post a question or discussion topic relevant to learning and education. Everyone is welcome to respond. ALL communications will be respectful and considerate. Admin reserves the right to add or remove people as necessary. No advertising permitted.'
This group is run by the Jewish Australian Home Educators and is a homeschooling group where you can learn Hebrew.
Homeschooling Groups in Melbourne
Below are some popular homeschooling groups in Melbourne, VIC. Have a quick read through the descriptions to decide which one suits your family most.
'Please PM Admin (Miriam Baxt) to join. TIA This group is for Homeschoolers who are interested in developing and being part of co-ops in the Southern and or Eastern parts of Melbourne to connect.'​
'This group is intended for fellowship, encouragement, events and practical advice (particularly in comparing the various Christian homeschooling curricula)'
'A place to connect with other like-minded bible believing home-schooled families in Melbourne for support and friendship.'
'This is a group for homeschooled teens to chat and get to know each other. Please answer the questions when you request to join. If you don't, I can not accept you into the group. If you are a parent of a homeschooled teen, please request to join our family group.'
'Come and meet up with other Homeschool Families at one of the three zoos around Melbourne, on different days sometimes, to suit those who have different commitments happening!! This is a page to suggest spontaneous meetups or plan in advance a Homeschool group meetup!! We became a member which means as a concession price of $80 my 12 yr old and I can go as many times in a year as we wish to these three zoos, plus 5 others interstate….plus we get to have a free 45 min behind the scenes tour with the rangers….. A monthly meetup is suggested!'
'Wanting to connect all the homeschooling families in Sydney's eastern suburbs (and beyond). Meetups happen weekly on Monday's.'
'Parents and Families who homeschool in the West Melbourne area. Share stories, sell items, give advice and so much more.
A Worldwide Community of Homeschool Moms: M2H
The Made 2 Homeschool (M2H) community is a wonderful resource for homeschool moms seeking a supportive and engaging community.
Joining a community of like-minded individuals can alleviate the loneliness that can sometimes accompany homeschooling, especially when local groups don't meet one's needs or preferences.
The M2H community offers various avenues for connection and support.
Chats, LIVE chat events, webinars, and videos provide opportunities for homeschool moms to interact, learn from each other, and share their experiences.
Additionally, contributors provide printables and articles that can assist in homeschooling endeavors, offering valuable resources and ideas.
If you're looking to join a community of homeschool moms and benefit from the support and resources they offer, I encourage you to check out the Made 2 Homeschool community.
You can explore their website or social media channels to learn more about their offerings and determine if it aligns with your interests and needs.
Subscribe to How to Homeschool (my Youtube channel!)
Have you caught the homeschooling bug?
Eager to delve deeper into the realm of unconventional education?
Well, my curious comrades, rejoice!
There are splendid avenues awaiting your exploration.
Firstly, hop on over to my YouTube channel, where a treasure trove of homeschooling wisdom awaits. From practical tips to delightful anecdotes, I unravel the mysteries of homeschooling with a touch of wit and wisdom.
Subscribe, hit that notification bell, and embark on an enlightening journey with me.
For those yearning for a comprehensive guide to homeschooling, look no further than my Homeschool Parenting Program.
This illustrious online course will equip you with the knowledge, strategies, and confidence to navigate the exhilarating world of homeschooling like a seasoned pro.
Enroll today and unlock the door to extraordinary educational possibilities.
Conclusion: Finding Homeschooling Groups in Melbourne
Social groups are a great idea if you're planning on home-educating your children. These Melbourne homeschooling groups will give you a great avenue to have fun socially and make friends easily. If you'd like some more information on how to find a homeschooling group closer to your specific area, check out Homeschooling groups in Australia or watch the video here.