Homeschooling in NSW has been growing dramatically in the last decade. It has become widespread in New South Wales and Queensland. COVID has also seen an unprecedented increase in homeschool registrations as parents realize they can take on the education of their children themselves. This article will discuss registration and finding a homeschool group in NSW.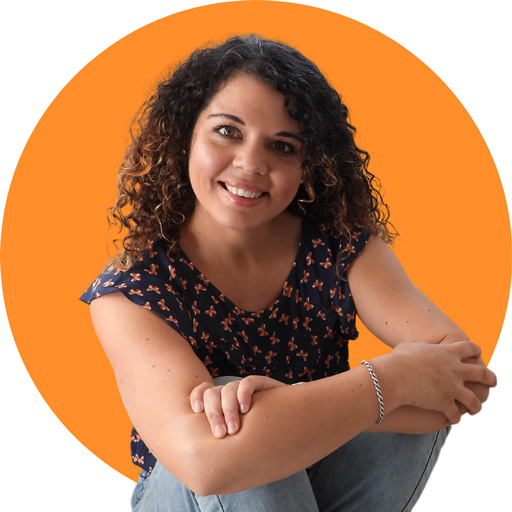 I hope you enjoy reading this blog post. If you want to do my course on how to homeschool, click here.
Also, if you don't have much community around you, why not join the Made 2 Homeschool Community here, a community I (Rebecca Devitt) am part of. I live in Wollongong, NSW, but I find this is a great place to get mum community, no matter where I am.
Affiliate links are used on this website.
How Do I Register to Homeschool in NSW?
Registering to homeschool in NSW is done through the NSW Education Standards Website (NESA). It can take a while to get an answer back. The current waiting time is 12 weeks!
Although you're legally supposed to keep your kids in school until you get formal approval to homeschool in NSW, most parents withdraw their children during this period without a problem (except perhaps for a bit of heat from the school).
"I haven't Got Formal Approval to Homeschool Yet, and I'm Nervous!"
Perhaps you're thinking the police are going to come and knock down your door for not going to school without a formal homeschool registration.
That will not happen.
However, you may get a bit of heat from your school about home education. The best way to reduce this heat is to show them you are in the process of registering for homeschooling in NSW. You can do this by emailing them that your application has been received and is being processed.
In the meantime, you can start deschooling your children and looking into how to homeschool, including choosing a homeschool method and curriculum. You can get started by doing my free homeschool quiz here.
Most homeschool applications will be approved, so don't panic.
I have not heard of a homeschool application being rejected. I'm sure it does happen. But I wanted to assure you it is very uncommon.
What are the Requirements for Homeschooling in NSW
These guidelines can be found here.
The process looks SCARY. But it's not. Don't be put off. Instead, go to a homeschool friend of yours (or make one) and ask them what registering looked like.
In reality, it's a lot easier than it looks!
Where Do I Find a Homeschool Parent to Chat To?
The best way to do this is to go through Facebook Groups (see the section on Facebook groups with direct links below).
When you've got into a group around your area, ask the questions you have on the forums. (There's a special NSW Homeschooling Network Support Group you might find helpful.)
These sorts of questions (about the requirements for homeschooling in NSW) appear constantly, and other homeschool mothers are only too keen to help out.
What Will My Homeschool Inspection be Like
You may either do your homeschool inspection in person or by video conference. Video conferencing has been preferred during COVID times).
How Long Can I Be Registered for Homeschooling in NSW For?
Registration is either given for one year or two years. You generally get a one-year registration if you're new to homeschooling and you've just registered. Renewed registrations often come with a two-year term.
Homeschool Groups NSW
If you're in Sydney, please see the page Homeschooling in Sydney (& Sydney Homeschool Groups)
'This page is a complement to the SHEN website – www.shen.org.au. The purpose of SHEN is to facilitate communication and interaction amongst home educators and to make it easier to organize events for our children. SHEN members can view details and book into SHEN events through the website. This page is for posting about events across NSW for home educating families and discussion about homeschooling in NSW.'
'If you want to learn about home education, come and join a Home Education Information Workshop or casual get-together. Delivered by a group of veteran homeschool mums, you can ask questions and become informed about beginning. Gather a group around you, and we'll look for a central location and time to schedule an Information Session.'
This NSW homeschooling group doesn't have a Facebook description.

'This is an information page for homeschoolers and events, meet up with others, make friends and have kid time……lots of stuff for fun, learning, online courses, and apps.'
'The NSW Home Educators was established in recognition that Home Educators in NSW need to work together to improve the systems and processes regulating home education. We are an informal group of parents who wish to exchange ideas and coordinate action supporting Home Education in NSW. '
'VISION: Home Education is recognized as a viable and valued alternative to school-based education in NSW. '
'MISSION: To advocate for a Legislative and Policy framework which supports the Home Education movement in NSW.'
'STRATEGIES: 1. Raise awareness of current local and global issues and trends 2. Encourage discussion amongst the Home Educator community 3. Advocate for systemic changes to improve outcomes for Home Educated children'
​This NSW homeschooling group doesn't have a decent Facebook description.
This NSW homeschooling group doesn't have a Facebook description.
'A place where homeschooled teens in NSW can chat :)'
This NSW homeschooling group doesn't have a Facebook description.
'Northern Rivers NSW Homeschool Group is for all homeschoolers living in Northern NSW – a place to share events ideas and chat about homeschooling. Anyone can join, but events will mostly be limited to Northern NSW.'
Homeschool Groups: Penrith, Bega, Goulburn,
Grafton and Coffs Harbour groups.
Blue Mountains: Katoomba, Mount Victoria, Springwood, and Blackheath.
Hunter Valley: 
These cover Wollongong, Shellharbour, Albion Park, Flinders, and Figtree.
Southern Highlands. This Link covers the following towns:
Bowral,
Mittagong
​and Moss Vale
A Worldwide Community of Homeschool Moms: M2H
The Made 2 Homeschool (M2H) community is a wonderful resource for homeschool moms seeking a supportive and engaging community.
Joining a community of like-minded individuals can alleviate the loneliness that can sometimes accompany homeschooling, especially when local groups don't meet one's needs or preferences.
The M2H community offers various avenues for connection and support.
Chats, LIVE chat events, webinars, and videos provide opportunities for homeschool moms to interact, learn from each other, and share their experiences.
Additionally, contributors provide printables and articles that can assist in homeschooling endeavors, offering valuable resources and ideas.
If you're looking to join a community of homeschool moms and benefit from the support and resources they offer, I encourage you to check out the Made 2 Homeschool community.
You can explore their website or social media channels to learn more about their offerings and determine if it aligns with your interests and needs.
Subscribe to How to Homeschool (my Youtube channel!)
Have you caught the homeschooling bug?
Eager to delve deeper into the realm of unconventional education?
Well, my curious comrades, rejoice!
There are splendid avenues awaiting your exploration.
Firstly, hop on over to my YouTube channel, where a treasure trove of homeschooling wisdom awaits. From practical tips to delightful anecdotes, I unravel the mysteries of homeschooling with a touch of wit and wisdom.
Subscribe, hit that notification bell, and embark on an enlightening journey with me.
For those yearning for a comprehensive guide to homeschooling, look no further than my Homeschool Parenting Program.
This illustrious online course will equip you with the knowledge, strategies, and confidence to navigate the exhilarating world of homeschooling like a seasoned pro.
Enroll today and unlock the door to extraordinary educational possibilities.
Conclusion: Homeschooling Australia NSW
Social groups are a great idea if you plan to educate your children at home. These NSW homeschooling groups will give you a great avenue to have fun socially and make friends easily. If you'd like some more information on how to find a homeschooling group closer to your specific area, check out Homeschooling groups in Australia or watch the video here.