Learning a new language can be an exciting and rewarding experience, and homeschooling provides a unique opportunity for students to do so at their own pace and in their own environment. However, with so many language curriculum options available, choosing the right one can be overwhelming. To help homeschooling families find the best program for their needs, we have researched and compiled a list of the top homeschool foreign languages curriculum programs available today.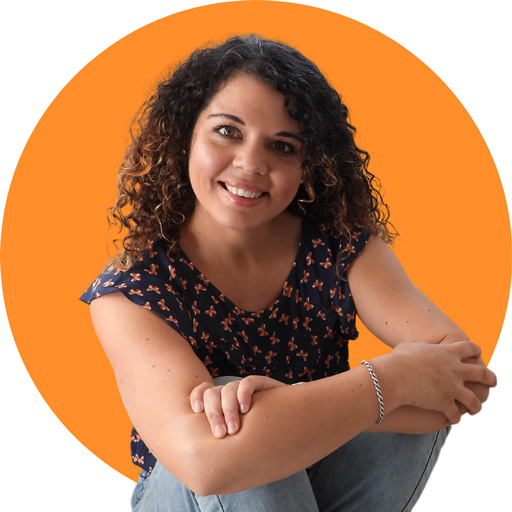 I hope you enjoy reading this blog post. If you want to do my course on how to homeschool, click here.
In this post, we're going to cover the following curriculum options:
Lifepac Spanish Homeschool Foreign Languages Curriculum
Schoolhouse Teachers – Offering Homeschool Language Curriculum Programs
and more!
Let's look into these programs in more detail below.
This article contains affiliate links. 
Compass Classroom has lots of material for high school students, including very entertaining language programs presented by Dwayne Thomas.
In particular, their Visual Latin course is a program that teaches Latin through a combination of videos and worksheets with lots of jokes and fun.
It is designed to be engaging and easy to follow.
Compass Classroom language courses can be purchased outright, or you can get them on a subscription alongside all their other high school courses.
I've used this program myself, and I love it. I'm currently learning Latin myself with Visual Latin.
They also have Word Up! The Vocab Show which is a series on Greek and Latin root words that is extremely informative, funny, and enjoyable.
Check them out here.
BJU Press Homeschool offers full curriculum packages and a variety of language curriculum options, including Latin 1 & 2, Spanish 1, 2, & 3, and French 1, 2, & 3.
BJU Press is a very high-quality Christian homeschool curriculum that can be taught by:
parents from teaching manuals or
teachers using their video courses.
The latter option takes very little preparation from parents, and children can pretty much do the courses independently.
BJU Press has a big focus on a Christian worldview throughout its materials. I've also used BJU Press video lessons, and they are excellent. My son loves them, and they're very engaging.
You can check out the BJU Press language curriculum for homeschoolers here.
Memoria Press offers Latin, French, and Greek curriculum options for homeschoolers.
These programs focus on teaching classical languages and include a variety of resources, such as textbooks, workbooks, and online resources.
Memoria Press' Latin courses are high quality and have been around for many years.
You can check out their Latin program here.
This program offers courses offers over 25 languages and including Latin, Spanish, French, German, and Chinese. It uses a combination of visual and interactive tools to help students learn.
Rosetta Stone offers a lifetime deal where you can access all their language course for life.
Check out their lifetime deal which is on special here.
Lifepac Spanish Homeschool Foreign Languages Curriculum
Alpha Omega Publications offers a Spanish language curriculum through their Lifepac program, designed for homeschooling families.
The program is designed to provide students with a solid foundation in Spanish language skills, including reading, writing, listening, and speaking. The lessons are designed to be self-paced, allowing students to progress at their own speed and review concepts as needed.
The Spanish curriculum is divided into ten Lifepac worktexts covering vocabulary, grammar, pronunciation, and cultural information.
Each work text includes various activities and exercises to help students practice and reinforce the language skills they are learning. The program also includes audio components to help students develop their listening and speaking skills.
One of the benefits of the Lifepac program is its flexibility. The program can be used as a standalone Spanish curriculum or integrated into Alpha Omega's larger homeschool curriculum.
Check out Lifepac here.
Schoolhouse Teachers – Offering Homeschool Language Curriculum Programs
Schoolhouse Teachers is a comprehensive homeschool curriculum program that offers a wide range of language options, including:
Spanish,
Korean,
Sign Language,
Latin,
French, and
Latvian.
With a subscription to Schoolhouse Teachers, families can access these language courses and over 200 other courses for all grade levels, covering a range of subjects such as math, science, history, and more.
This makes Schoolhouse Teachers a great deal for homeschooling families, providing access to a wealth of resources for all the children in your home.
The language courses are designed to be interactive and engaging, with audio and visual components to help students learn and retain new vocabulary and grammar concepts.
Whether you're looking to introduce your children to a new language or continue building on existing language skills, Schoolhouse Teachers has a program that can meet your needs.
Check out Schoolhouse Teachers here.
Rocket Languages is an online language learning platform for children, offering courses in 14 languages.
It provides lifetime access to the courses, ensuring your child can return anytime with access to updates and improvements at no extra cost.
The platform emphasizes perfect pronunciation through a voice recognition system and native speaker audio.
Practice activities build confidence in conversing with native speakers while engaging lessons aid memory retention.
Rocket Languages focuses on understanding language and culture, preparing your child for real-world interactions.
Tailored courses for each language and motivating tools ensure a comprehensive and enjoyable learning experience.
Check out the Rocket Languages Program here.
The Learnables Foreign Language Courses have been a trusted name in affordable and high-quality educational foreign language curriculum for years. They offer:
Spanish
French
German and
Hebrew.
The program's unique picture system of instruction, known as the comprehension method, sets it apart from other language curricula by emphasizing immersion and comprehension over rote memorization.
One of the major benefits of The Learnables is its flexibility, as there are no restrictions on the number of students who can use a language program. Each level of The Learnables counts as one year of high school credit, and students who complete four years of The Learnables have reported passing the college Clep test. Additionally, The Learnables offers a one subscription fee for all children in your home, providing a cost-effective option for families with multiple children. The success of The Learnables can be attributed to its focus on teaching students to listen, understand, and think in the foreign language, providing a unique and effective approach to language learning that sets students up for success in the real world.
Check them out here.
Abeka offers Spanish and French courses for homeschooling families. The program is designed to provide students with a solid foundation in language skills, including reading, writing, speaking, and listening. The courses are divided into two levels – Spanish/French 1 and Spanish/French 2 – with each level consisting of video lessons and accompanying textbooks.
The video lessons are taught by experienced language teachers, who guide students through the curriculum and provide instruction on grammar, vocabulary, pronunciation, and conversation skills. The video lessons are engaging and interactive, with visual aids and real-life scenarios to help students learn and practice the language.
In addition to the video lessons, the program includes textbooks that provide additional instruction, practice exercises, and cultural information. The textbooks also include vocabulary lists and grammar rules for reference, making it easy for students to review and reinforce what they've learned in the video lessons.
Check out Abeka here.
Classical Academic Press is a publisher of classical and Christian curriculum materials for schools and homeschooling families.
They offer a range of language options for students, including:
Latin,
Greek,
French, and
Spanish.
Their language programs are designed to be both rigorous and engaging, with a focus on developing a strong foundation in grammar, vocabulary, and syntax.
Classical Academic Press language programs also incorporate elements of culture and history, giving students a deeper understanding of the language they are studying.
Their materials include textbooks, workbooks, audio resources, and online courses, making it easy for students to access the resources they need to master a new language.
Whether you are a homeschooling family or a teacher looking for a classical language curriculum, Classical Academic Press offers a range of options to suit your needs.
Check out Classical Academic Press here.

Homeschool Spanish Academy is an online Spanish language learning program designed for homeschooled students.
It offers one-on-one personalized Spanish language instruction with certified teachers from Guatemala.
The program provides a flexible and personalized approach to language learning, allowing students to set their own pace and choose a schedule that works best for them.
It uses a highly effective teaching methodology that is based on immersion and real-life situations, helping students learn Spanish by actually speaking and interacting with their teachers.
The program also incorporates cultural and historical elements into the curriculum, allowing students to gain a deeper understanding and appreciation of the Spanish language and its roots.
Overall, Homeschool Spanish Academy is a unique and effective way for homeschooled students to learn Spanish, thanks to the combination of personalized instruction, immersive teaching methods, and cultural integration.
Duolingo – Not Recommended
While Duolingo can be a useful tool for learning a new language, it is important for parents to be aware that some of the content in the app may not align with their family's values or beliefs. For example, certain lessons may touch on topics such as homosexual relationships, which could be uncomfortable or inappropriate for some families.
Given the diversity of beliefs and values among homeschooling families, it is important to carefully consider the content of any language curriculum before incorporating it into your homeschooling program. It may be helpful to research alternative language curriculum programs that align more closely with your family's beliefs and values.
Ultimately, the decision of whether or not to use Duolingo or any other language learning app is up to each individual family, based on their own beliefs and values. It is important to make an informed decision that is right for your family's unique situation.
Benefits of a Homeschool Foreign Languages Curriculum
Learning a foreign language can provide many benefits for homeschooling students, including:
Increased Cognitive Skills: Learning a new language can improve cognitive skills such as problem-solving, memory, and critical thinking.
Cultural Awareness: Learning a new language can help homeschoolers gain a greater understanding and appreciation of different cultures, which can help them develop a more global perspective.
Improved Communication Skills: Learning a foreign language can improve communication skills, both in the language being studied and in the student's native language.
College and Career Opportunities: Knowing a second language can provide homeschooling students with an advantage in college admissions and in the job market.
Personal Growth: Learning a foreign language can be a challenging and rewarding experience and can help students develop self-discipline, perseverance, and confidence.
Overall, learning a foreign language can be a valuable addition to any homeschooling curriculum, providing students with a range of personal, academic, and career benefits.
Conclusion
Learning a new language can open up new opportunities and provide students with valuable skills that can benefit them for a lifetime. Choosing the right homeschool foreign languages curriculum is an important decision for homeschooling families, and there are many excellent options available. By considering factors such as teaching style, cost, and program features, families can find a language curriculum that meets their specific needs and goals. Whether you're looking to learn Spanish, French, Latin, or another language, these top homeschool language curriculum programs are a great place to start.