If you're searching for a homeschool curriculum that makes learning fun, tailors to your child's unique needs, and prepares them for a bright future, then this Elephango curriculum review is just what you need. In this post, we'll take a closer look at Elephango, a homeschooling program that's all about personalizing education, nurturing critical thinking, and building confident learners.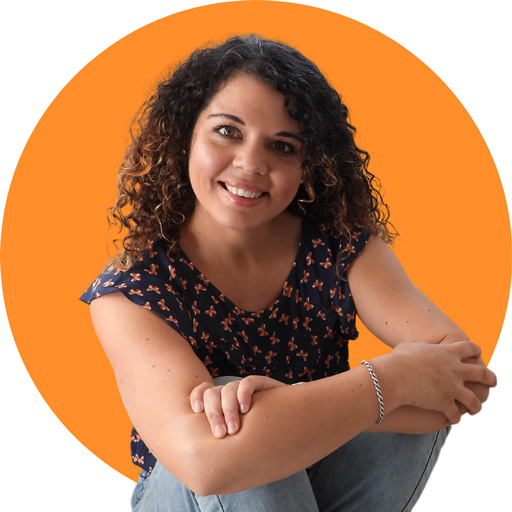 I hope you enjoy reading this blog post. If you want to do my course on how to homeschool, click here.
Join me as I uncover the strengths and weaknesses of this exciting curriculum and see how it can transform your family's homeschool experience.
Whether you're a seasoned homeschooler or new to the game, Elephango has the potential to make a big difference.
So, let's dive into our exploration of the Elephango curriculum together.
What is Elephango?
The Elephango homeschool curriculum is a flexible K-12 learning program that focuses on making learning exciting, helping students understand things better, and boosting their confidence.
It offers more than 3,000 lessons and over 100,000 personalized learning paths, all designed to spark interest-based learning.
Elephango doesn't just teach facts; it helps students develop important life skills like responsibility, setting goals, and making good decisions.
Instead of just memorizing information, Elephango encourages critical thinking, problem-solving, and using what you've learned in real life.
The best part?
Students get to learn at their own pace, which builds optimism and confidence.
The Elephango curriculum covers various subjects and learning styles, suitable for everyone from PreK to adults.
Pros and Cons of Elephango
There are a number of pros and cons of the Elephango homeschool curriculum. Let's take a look at them in more detail below.
Pros
Let's take a look at the pros of Elephango below:
Personalized Learning: Elephango lets students learn at their own speed and focus on what they're interested in. This means they won't get bored as much as with other programs.
Life Skills: It helps students learn important skills like responsibility, setting goals, and problem-solving. Traditional homeschool curriculum often fail to teach many practical life skills.
Critical Thinking: Elephango encourages students to think and solve problems, not just memorize facts. This means children aren't just taught to consume information, but to analyze it intelligently.
Flexible: It works for different subjects, grade levels, and learning styles, so it fits many students. You can accelerate faster students and slow down students who need to spend more time on the material.
Affordable: It's not too expensive, making it accessible for many families. For $200 families can get access to this program for all their children!
Cons
But, there are a few things you should consider if using this program, including:
Online Learning: Elephango is mostly online, which might not be right for students who like paper books. Some parents may also find the amount of screen time objectionable.
Few Offline Materials: It has interactive content but not many paper books or hands-on stuff. Families who want a more tactile curriculum won't find the Elephango program suits them.
Tech Needed: You need the internet and a computer or tablet to use it, which might be hard for some families.
Varied Results: Some students might not learn as well with Elephango, depending on how they like to learn.
Less Social: It's not as social as regular school since it's online.
Annual Payment: The cheaper monthly price is only if you pay for a whole year, which might be a lot of money upfront.
Remember, if you're thinking about using Elephango, think about what works best for your family and how your kids like to learn.
Ease of Use
One fantastic thing about Elephango is how easy it is to use. It's like a user-friendly playground for learning. Here's why:
For Parents: Parents will find Elephango's website pretty simple to navigate. The layout is clear, and it's easy to find lessons and resources.
You won't spend ages trying to figure out how to use it.
For Kids: But here's where it gets even cooler – Elephango is designed for kids to use too! If your child can read, they can use it independently. Imagine that!
The instructions are written directly to the child, making them feel like they're in charge of their learning adventure.
For instance, in a math lesson (see picture below), Elephango might tell your child to grab their Legos. Yes, you read that right! They turn something as simple as Legos into a math lesson. That's not just fun; it's brilliant!

Families Elephango Will Suit
Elephango is a great homeschool curriculum choice for the following families:
Those with Kids of Different Ages: Elephango offers lessons for kids of all ages, from preschool to high schoolers. This makes it great for families with kids at different grade levels.
Those Who Like Personalized Learning: Elephango lets each child learn at their own pace and explore subjects they find interesting. It's all about customizing education.
Those with Busy Schedules: Elephango is flexible, so even if your family is super busy, you can adjust the schedule to fit your needs.
Those Who Want Their Kids to Learn Important Life Skills: It's not just about books. Elephango teaches kids skills like responsibility, goal-setting, and solving problems, which are useful in life.
Those Looking for an Affordable Option: Elephango is affordable, so it's great for families on a budget.
Those Comfortable with Online Learning: If your family is cool with using computers and the internet for learning, Elephango has a user-friendly website with lots of digital resources.
Those Who Value Critical Thinking and Problem-Solving: Elephango doesn't make kids memorize stuff; it teaches them how to think critically and use what they learn. So, it's awesome for families who want their kids to be good problem-solvers.
Families Elephango Won't Suit
Elephango might not be the best fit for:
Families without Reliable Internet: If you don't have a good internet connection, Elephango's online platform may not work well for your family.
Families Preferring Traditional Textbooks: If you prefer physical textbooks and hands-on materials, Elephango's digital approach might not align with your learning style.
Families Seeking Extensive Social Interaction: If you want your child to have lots of face-to-face interactions with peers, Elephango's online format might not provide as many social opportunities as traditional schools.
Families with Limited Tech Access: If your family doesn't have access to computers or tablets, it could be challenging to use Elephango effectively.
Families Wanting a Fully Structured Program: Elephango offers flexibility, which is great, but if you prefer a highly structured curriculum with detailed lesson plans, you might find it lacking.
Families with Very Young Children: While Elephango covers PreK, it might not be as engaging for very young kids who require more hands-on and interactive learning experiences. This said, you can filter lessons by 'Interactive' content, ensuring a more interesting experience for little children.
Families Wanting a Faith-Based Christian Education: Elephango is a secular curriculum, so if you're looking for a faith-based Christian education, it won't align with your religious educational preferences. Checkout Christian homeschool programs here.
How Much Is Elephango?
How Much Does Elephango Cost?
Elephango offers two pricing options to fit your budget:
Monthly Subscription: It costs $19.99 per month, giving you the flexibility to use Elephango on a month-to-month basis.
Annual Subscription: For savings, you can choose the yearly plan at $200 per year. This option is better if you plan to use Elephango all year round.
Think about what works best for your family and your homeschooling needs when picking a subscription plan.
It's important to note that the Elephango Family Membership includes several benefits such as:
unlimited access to a vast library of over 3,000 K-12 lessons,
the ability to create up to four individual accounts for family members,
lessons designed to build character and develop emotional intelligence,
personalized learning tools,
educational videos,
interactive content,
downloadable worksheets,
projects,
and more.
With all of these features, Elephango can provide excellent value to the right families who are seeking an engaging and flexible homeschooling curriculum.

Advanced Searching on Elephango
Elephango has a cool feature I've never seen before on any platform!
You can search for particular lessons your child might be interested in using unusual filters, including:
Lesson or Badge search
Grade or Category (Subjects)
Learning Style (auditory, kinesthetic, visual options)
Content Type (interactive or video)
Time a Lesson Will Take (a quickie or an in-depth review of the subject)
Personality Style (what the child is like)
Children Learn by Learning Style (Quizzes)
Elephango offers a Total Assessment Profile by Bridgeway Academy (see image below for a look at it!) to help families understand themselves better. Here's how it works:
Each family member, including kids, can take three assessments:
Learning Style,
Personality, and
Environment.
Once you've completed the assessments, you'll receive valuable insights into your family's learning style, personality, and ideal learning environment.
You can even add more family members to the library to see how well you know each other!
What Homeschooling Style is Elephango?
Elephango primarily follows the Individualized Learning or Personalized Learning style or method.
This method aligns with Elephango's core philosophy of tailoring education to the unique needs, interests, and pace of each student.
Elephango provides a wide array of lessons and pathways that allow students to explore subjects they are passionate about and progress at their own speed.
Lesson Structure
Elephango lessons are presented on a webpage with the information about the lesson (what grade it is, learning style it caters for, time it takes etc)like learning adventures packed with fun and variety. Here's what makes them awesome:
Diverse Resources: In each lesson, you'll find videos, interactive activities, worksheets, and cool projects to explore.
No Boring Memorization: Elephango doesn't want you to just memorize stuff; they want you to think, solve problems, and use what you learn in real life.
Flexible Timing: You can pick lessons that fit your schedule. If you're short on time, there are quick lessons. If you have more time, there are longer ones.
Virtual Rewards (Badges)
Badges on Elephango are like virtual rewards that make learning fun (Miacademy have a similar award scheme).
They motivate students to complete lessons in specific subjects, and when they finish all the lessons in a badge, they earn it.
These badges encourage students to explore related topics deeply.
For educators, badges help track student progress and interests, showing what subjects students excel in and where they might need more help.
Is the Elephango Program Good for Special Needs?
Elephango has some lessons for students with learning disabilities, but it may not cover all special needs.
The program focuses on personalized learning, which can benefit some special needs students who need customized learning. However, it depends on the specific needs of the student.
Parents and educators should check if Elephango's lessons match the student's individual education plan and accommodations.
It's a good idea to talk to Elephango's support or a special education expert to see if the program fits the student's needs.
Also, make sure to look at the different lessons to see if they match what the student needs to learn.
Is the Elephango Curriculum Secular or Christian?
Elephango is a secular homeschooling program. While it is founded by a Christian pastor as part of the Endovate Learning Group, the curriculum they offer is not centered on teaching a Christian or biblical worldview. The lessons encompass a wide range of subjects, including some areas like Fine Arts, Bible and Religion, Government, and Life Skills, which are sparse and occasionally cover unconventional topics. Moreover, in subjects where religion is discussed, the information is often presented by adherents of those specific faiths, promoting a secular approach to education.
Want to Learn How to Homeschool?
There are two great ways t learn more about homeschooling: one is free, and one is a $67 fundamentals course.
The $67 Course
Looking to take your homeschooling to the next level?
Join Rebecca Devitt's online Homeschool Parenting Program and learn the strategies and techniques needed to make homeschooling a success!
Learn more about the HPP here and signup here.
The Free Youtube Channel
Also, make sure you join the How to Homeschool Youtube channel, which will give you a fun and exciting look into the homeschool world and help homeschool your children. Check out the channel here, and don't forget to SUBSCRIBE.
If you're not sure where to start, start with the following playlists:
You'll love it and find it helpful and entertaining! Discover the channel here.
The Bottom Line…
In summary, Elephango provides a versatile homeschooling curriculum emphasizing personalized learning, critical thinking, and problem-solving. With a wide range of lessons, user-friendly navigation, and the added motivation of earning badges, it offers a unique and engaging educational experience for students and families. Whether you're a parent seeking a flexible homeschooling option or an educator interested in tracking student progress, Elephango's approach to individualized learning can be a valuable resource. It helps students to explore their interests, develop essential life skills, and foster a lifelong love of learning.