Looking for gift ideas for homeschool moms? Today, we venture into the realm of gifts tailored specifically for homeschooling mamas. These remarkable women are the architects of their children's education, dedicated to creating a nurturing and enriching learning environment. In this article, we'll explore a diverse range of practical and thoughtful homeschool mom gifts and gifts for homeschool moms for birthdays, Mother's Day, and Christmas. These serve as tokens of appreciation for their tireless efforts.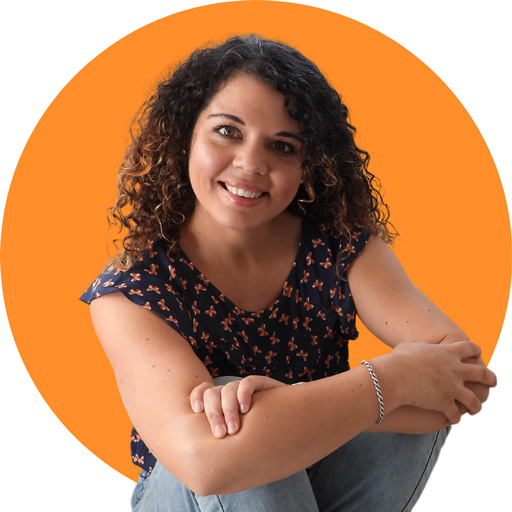 I hope you enjoy reading this blog post. If you want to do my course on how to homeschool, click here.
Whether you're a fellow homeschooling parent, a friend, or a family member, you'll discover the perfect gift to brighten a homeschool mom's day.
Affiliate links used in this post.
When it comes to finding that perfect gift for homeschool moms, Homeschool Mama Shirts stand out as an excellent choice.
They're not just garments; they're a statement of lifestyle and passion. These shirts joyfully proclaim, "I'm a Homeschool Mama," creating a sense of belonging and unity within the homeschooling community.
Beyond their message, these shirts offer comfort and style in abundance.
They wrap the wearer in a cozy reminder of their incredible journey through the world of homeschooling, making each day a little brighter and warmer.
So, why not consider gifting a Homeschool Mama Shirt? It's more than a piece of clothing; it's a heartfelt salute to her dedication and a stylish addition to her wardrobe. Checkout some homeschool shirts here.
Picture this: as a homeschool mom, one of the small joys that brighten your day is the soothing hum of the coffee machine awakening in the morning.
The aroma of freshly brewed coffee fills the air, and you can't help but smile.
That moment is your prelude to the homeschool day, a secret source of motivation and inspiration.
But there's something more you can add to this daily ritual: a funny coffee mug adorned with homeschooling slogans.
It's not just any mug; it's your homeschooling sidekick, a companion that sets the tone for the day ahead.
These witty phrases and clever sayings etched onto these mugs are like an inside joke among homeschooling parents, instantly connecting you with a community of like-minded educators.
So, if you're curious about how a coffee mug can become a cherished homeschool companion, why not explore these options?
Pamper Pack
In the whirlwind of homeschooling, personal appearance can sometimes take a backseat.
Unless you're diligent about carving out self-care time, it's easy to feel a bit disheveled.
That's why one of the most thoughtful gifts for homeschool moms is a pamper pack.
Pamper packs are like little bundles of relaxation, allowing moms to unwind while tending to their well-being.
When their bodies are pampered and rejuvenated, homeschool moms can start feeling like themselves again.
It's the perfect present, a gesture that says, "You deserve this break, and we appreciate all that you do."
Hoodies
As winter's chill sets in, one of the best gifts for homeschooling moms is a snug and quality hoodie to keep you warm.
But why settle for an ordinary one when you can spread smiles with a homeschool mom hoodie?
Mama hoodies are the perfect choice, offering both comfort and style.
The best part?
They're just as affordable as any hoodie you'd find in a store, yet they carry a special touch of homeschooling joy.
So, as the temperatures drop, why not wrap up in a cozy homeschool mom hoodie?
It's a surefire way to stay warm and brighten everyone's day with a touch of homeschooling spirit!
Handicraft and Art Supplies
Art supplies aren't just for children; they are the spark that ignites creativity at any age.
If your homeschool mom is passionate about the arts, consider gifting her a set of quality art supplies that can fuel her imagination.
While there are numerous options, many mothers find joy and fulfillment in handicrafts like:
These creative outlets not only provide relaxation but also allow her to craft beautiful, tangible works of art.
For a fantastic selection of crafty homeschool mom gifts, check out Annie's Craft Kits here.
House Cleaner
The stereotype that homeschooling equals chaos and clutter doesn't have to hold true.
In fact, it's quite the opposite.
One of the most thoughtful gifts you can offer your cherished homeschooling mom is the services of a house cleaner for a month or two. It's a game-changer.
This gift provides more than just a tidy living space; it offers a sense of peace and order in the midst of homeschooling adventures.
It's a delightful break from the daily routine, allowing her to recharge and regain her focus.
As the gift giver, you become the tender-hearted hero who recognizes the dedication and hard work that homeschool moms pour into their children's education.
So, why not make her day and surprise her with the gift of a house cleaner? It's a thoughtful way to show your admiration and support for her incredible homeschooling journey.
Caps or Beanies
Whether you're in a sunny locale where caps are a must or a cooler climate where beanies reign supreme, here's an idea to celebrate your homeschool mama's dedication: gift her a cap or beanie that proudly represents the homeschooling cause she holds dear!
Not only will it keep her stylishly shaded or snug, but it's also a tangible way to show her love for homeschooling.
Every time she dons her cap or slips on her beanie, she'll wear a badge of honor, affirming her commitment to the educational journey she cherishes.
It's more than just headwear; it's a symbol of homeschool love!
Online Homeschool Course
For a mom journeying through the intricate world of homeschooling and facing uncertainties, the gift of an online homeschool course can be a game-changer.
It's like having a friendly guide through the homeschooling journey.
Imagine a course where laughter and learning blend seamlessly, instilling the confidence needed to navigate homeschooling with ease.
This course, created by yours truly, offers a wealth of printable homeschool resources and entertaining yet highly educational videos for homeschooling parents.
If you or someone you know is seeking homeschooling guidance, check out the Homeschool Parenting Program here. It's a fantastic way to embrace the homeschooling adventure with confidence, joy, and a whole lot of fun!
$50 Spending Money for Shopping Therapy
While not every homeschool mom is a shopaholic, the gift of $50 and a promise to babysit for a few hours can be an absolute game-changer.
It's like a breath of fresh air in their busy lives!
Moms return from their shopping escapades with a sense of indulgence, having purchased something they genuinely adore.
It's a small but significant way to make them feel extra special.
What's more, the break from homeschooling duties, with the kids taken care of, leaves them feeling refreshed and rejuvenated.
Gift Cards
Picture this: you're granting mom the power to shop like she's living that DINK (Double Income – No Kids) life, indulging in her heart's desires without a second thought.
What's so fantastic about gift cards nowadays is their sheer diversity.
They're like keys to a treasure chest filled with endless possibilities. Whether it's a luxurious fashion boutique, a cutting-edge tech store, or a cozy corner coffee shop, there's a gift card to suit virtually any place you can dream of.
So, whether she's been daydreaming about that elegant dress, a cutting-edge gadget, or simply a serene cup of coffee, a gift card is the perfect homeschool mom gift.
It's like giving her a passport to retail paradise, and the choices are boundless!
In the world of homeschooling, there comes a time when a homeschool mom eagerly seeks out a curriculum that allows her to dive into a learning adventure alongside her children.
That's where the Compass Classroom curriculum shines.
Designed with lifelong learners in mind, it not only empowers your kids with engaging educational resources but also offers a wealth of captivating online classes tailored for adults.
It's a win-win situation.
Your children can thrive with their curriculum, while you, as a homeschool mom, can explore a variety of intriguing subjects to satisfy your own curiosity and thirst for knowledge.
For an extensive list of homeschool curriculum options, feel free to explore here.
I'm not kidding you. They actually make a homeschool moms Bible.

The Homeschool Mom Bible serves moms as a daily wellspring of inspiration and strength through God.
This unique Bible, crafted by Janet Tatman, a seasoned homeschooling mom herself, offers a year's worth of heartening daily devotions right alongside the accessible text of the NIV Bible.
These devotions cover a wide array of topics, from:
finding the motivation to persevering,
managing your schedule, and
caring for your soul amidst the whirlwind of educational and household responsibilities.
Each word within these devotions is like a breath of fresh air, helping mothers navigate the homeschooling journey with renewed vigor and grace.
With 365 daily meditations and the guidance of a veteran homeschooling mother, you'll be equipped to run the race of homeschooling successfully, ensuring that your cup is full and ready to pour into the hearts and minds of your precious students.
It's a gift that keeps on giving—a source of spiritual nourishment for the dedicated homeschool mom.
Coffee or Tea Supplies…
Is this special homeschool mama a devoted coffee connoisseur or a tea aficionado? If she is one of the best gifts for homeschooling moms like this will be top-notch caffeinated supplies.
These can really turn her morning routine into a delightful ritual.
Perhaps she has a favorite coffee bean blend that awakens her senses with each sip, or maybe there's a particular T2 tea flavor she's been longing to savor.
Why not indulge her with the finest coffee or tea selections as a splendid homeschooling gift?
It's more than just a beverage; it's a daily dose of comfort and inspiration, a small yet meaningful way to show your appreciation for her dedication as a homeschool mom.
Noise-Canceling Headphones
Homeschools often lack a certain amount of…tranquility.
That's where noise-canceling headphones come to the rescue, creating a peaceful oasis amidst the chaos.
But these headphones offer more than just silence; they present an opportunity for homeschool moms to incorporate vital exercise into their routine.
Encourage them to slip on their noise-canceling headphones and take a rejuvenating walk, stretch session, or workout while listening to inspiring sermons, podcasts, audiobooks, or beloved music (I love classical myself).
It's a wonderful way to prioritize self-care and make exercise an enriching experience, balancing both body and mind in the homeschooling journey.
Cooking and Meal Prep: Savory Solutions
In the hustle of homeschooling, meal preparation can become a challenge. Consider three thoughtful gifts to ease this load:
Meal Kit Subscription: A subscription that delivers fresh ingredients and recipes to the doorstep, simplifying meal planning and cooking.
Cooking Gadgets: Innovative tools designed to streamline meal prep, making it faster and more efficient. I love my Yoghurt maker, my Bread Machine and (of course) my coffee machine…I recommend and have this one at home.
Cookbooks: Inspirational guides filled with easy, healthy recipes to spark creativity in the kitchen. You can't go wrong with a Bumper Meal Prep book like this.
Each of these gifts offers a practical way to make cooking and meal prep more manageable for homeschool moms, enhancing their daily routine and family dining experiences.
Caring Homeschool Support
When it comes to homeschooling support, there are three thoughtful options to consider:
Membership to a Homeschooling Association or Co-op: Providing access to a vibrant community of like-minded homeschoolers, these memberships offer invaluable resources, networking opportunities, and collaborative learning experiences.
Subscription to a Homeschooling Magazine or Newsletter: Keeping homeschool moms informed and inspired, these subscriptions deliver expert advice, curriculum ideas, and a dose of motivation right to their inbox or mailbox.
Consultation with an Educational Therapist or Homeschooling Expert: For personalized guidance and tailored solutions, a consultation with an educational therapist or homeschooling expert can be a game-changer, helping homeschool moms address specific challenges and nurture their children's learning journey.
Each option contributes to the success and well-being of homeschooling families, making them thoughtful gifts that resonate with dedication and support.
Christmas Gift Ideas for Homeschool Mom
In addition to the above gift ideas, here are Christmas gift ideas for homeschool moms in bullet points:
Holiday-Themed Homeschooling Resources: Educational materials and craft kits with a festive twist.
Personalized Ornaments: Customized ornaments to decorate their Christmas tree.
Personalized Gifts: Custom family portraits, calendars, or planners.
A Day Off: Offer to take over homeschooling for a day so she can enjoy holiday festivities.
Books: Reading material for personal enjoyment.
These thoughtful gifts add warmth and joy to the holiday season for homeschool moms.
Birthday Gift for Homeschooling Mom
There are many thoughtful birthday gift options for homeschool moms. Here are some ideas:
Customized Homeschool Planner: A personalized planner tailored to her homeschooling schedule and preferences.
Online Course or Workshop: Enroll her in an online course or workshop related to homeschooling or a hobby she's passionate about.
Personalized Jewelry: A piece of jewelry with her children's names or birthstones to cherish the bond she shares with her family.
Subscription Box: Sign her up for a subscription box tailored to her interests, whether it's books, crafts, or gourmet treats.
Outdoor Adventure: Plan an outdoor adventure like a hiking trip, camping weekend, or a visit to a local nature reserve.
Cooking Class: Enroll her in a cooking class to explore new culinary skills and recipes.
Customized Gift Basket: Create a personalized gift basket filled with her favorite snacks, teas, or self-care items.
Home Decor: Stylish home decor or wall art that resonates with her homeschooling journey.
A Day Off: Offer to take over homeschooling duties for a day so she can enjoy her birthday stress-free.
When selecting a birthday gift, consider her hobbies, interests, and the things that bring her joy beyond homeschooling. Personalized and thoughtful gifts that cater to her individual tastes will make her birthday truly special.
Mother's Day: Best Homeschool Mom Gifts
Here are some thoughtful Mother's Day gift ideas specifically tailored for homeschool moms:
Handmade Homeschooling Journal: A beautifully crafted journal where she can jot down reflections and milestones from her homeschooling journey.
Bookstore Gift Card: Provide her with a gift card to a local bookstore or an online bookstore so she can choose books that inspire her.
Educational Subscription Service: Enroll her in an educational subscription service that offers resources, courses, or learning materials related to homeschooling. HPP does this.
Personalized Jewelry: A piece of jewelry with her children's names or initials as a symbol of their unique bond.
Coffee or Tea Gift Basket: Curate a gift basket with her favorite coffee or tea blends, a cozy mug, and some sweet treats.
Bouquet of Flowers: A beautiful bouquet of her favorite flowers to brighten her day.
These Mother's Day gifts celebrate her role as a homeschool mom and show appreciation for the hard work and dedication she puts into educating her children.
The Bottom Line…
In conclusion, we've explored a variety of homeschool gifts for moms to express gratitude and admiration for these wonderful women. These women wear many hats, and their dedication to their children's education is nothing short of remarkable. Whether you choose educational resources, self-care items, or personalized gifts, the key is to show your recognition and appreciation for their tireless efforts. Gifts for homeschool moms are a meaningful way to say, "Thank you for your commitment and hard work in educating the next generation."