Homeschooling comes with many benefits, such as efficient learning and academic flexibility. Similarly, it also comes with some obstacles, such as maintaining focus, managing time, and separating school time from home time. Fortunately, many educational homeschool toys can help you and your child overcome these unique academic challenges.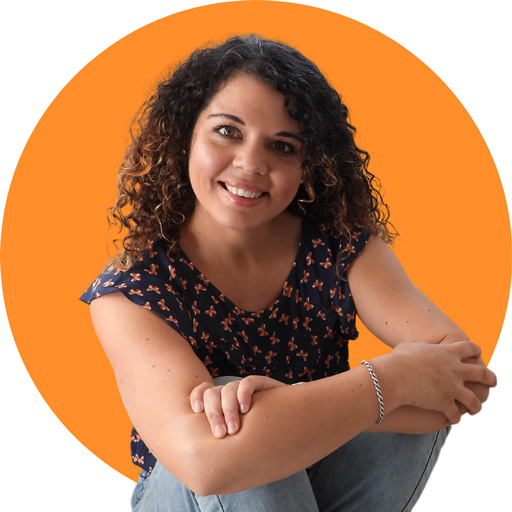 I hope you enjoy reading this blog post. If you want to do my course on how to homeschool, click here.
Here are nine different examples that can make a difference in your homeschooling experience.
By Tiffany Young
1.  DeskMate Student Edition
One of the most significant hurdles of homeschooling is the many interruptions that can happen around the home.
There's the noise inside and outside, and there's the people who may want to ask something or talk to you.
Phone calls, deliveries, and even visitors are normal parts of home life that can create distractions for you and your child or even cut into your education time.
With the homeschool toy, DeskMate Student Edition, it's easier to manage time.
Suitable for parent-teachers and students alike, it comes with seventeen signs that let people know what you're doing and when you're about to finish.
That way, they know at a glance if it's a good time to interrupt you or if they need to leave you alone for a bit.
DeskMate includes signs such as "I'm Focusing," "Quiet Please," and "Group Work."
It also comes with "How Am I Doing" signs so you know if your student is frustrated, hungry, or just needs a mental break.
The educational toy, DeskMate, also comes with subject-specific signs so you know if your kid is working on Language, Math, STEM, social studies, and more.
2.  Time Timer
It's essential to keep track of your schedule and budget the time you have for a specific activity.
The problem is that students, if not reminded, may spend more time on a task than they should.
While this may sound good, it does nothing for your student's time management skills and could also spell disaster in the long run by cutting into time for other subjects.
Time management can be an issue for adults, too. Some may get so engrossed with homeschooling tasks that they forget the other activities they need to do at home.
That's why homeschool teachers and students should use tools like the educational toy Time Timer.
It shows how much time is left for a particular activity, as indicated by the red-shaded part on the display.
With its large, bold numerals, the Time Timer is easy to see from afar.
3.  Fidget Toys
Kids often find it hard to focus and concentrate for extended periods of time, especially with all the distractions in the home.
That's why you'll find them looking away after hearing or seeing something.
The trait, which experts call "Floating Attention," is very common in children.
While this "Floating Attention" produces distracted children, you can help your kid stay focused with the help of fidget toys.
These self-regulation tools come in various styles, such as bendable toys, squeeze toys, and metal springs. Some popular brands include Loopeez and Flexiblox.
Fidget toys help funnel the student's excessive energy into their hands by keeping them busy.
That way, the student can focus more on the task at hand. They can also wake your student up.
These toys promote movement, which then stimulates the brain stem. This part of the brain helps control many bodily functions, including consciousness.
To top things off, playing with fidget toys is good for one's mental health. They can help calm kids down, especially when they're feeling anxious, restless, or agitated.
4.  Dry Erase Answer Boards
Dry-erase answer boards are the perfect educational toy, perfect for students and parent-teachers alike.
For the kids, writing stuff down on these boards can help boost memory and retention.
They can also be used for jotting down notes, calculating equations, etc.
As for the adults, dry-erase answer boards can help with teaching.
For example, they can be used for question-and-answer activities, reminders, etc.
5.  Whaddaya Know Board
Want to know if your kid understood the lesson you've just taught?
One of the best ways to test your child's memory and retention is to use the Whaddaya Know Board.
It's just like playing Jeopardy—just without the use of a computer, the internet, or any other technological aid.
You can write five questions for each of the five categories (25 total) and ask your student to answer them. Since it's fashioned like a game, your kid won't feel like you're assessing them!
While you can always use the Whaddaya Know Board with just one student, it's definitely more exciting if you hold a Whaddaya Know Board competition amongst all your learners.
Just make sure to get a buzzer each to fully enjoy a fun display of your student's knowledge!
6.  Mini Doodle Pads
Do you often catch your kid doodling during lessons? Instead of stopping them, motivate them even more with mini doodle pads, a great homeschool toy.
These pads are the best place for your kid to write, draw, and sketch whatever it is they want.
Remember: doodling can help your student…
Receive information more effectively
Retain more information (at least 29% more than those who don't doodle)
Relieve tension and anxiety
Express feelings and emotions
7.  Bright Idea Lightbulb
Kids tend to forget to do some tasks, especially when they're distracted or preoccupied with something.
So if you want them to be on top of what they need to do, then be sure to get them a Bright Idea Lightbulb. It's in a bright yellow shade, making for an easy-to-spot reminder.
Do note that the Bright Idea Lightbulb is not just for students. It's for teachers too!
Perhaps you've got a lot of things to do, and you're afraid you may forget to do them. With this lightbulb, you get to be on top of everything you need to finish.
8.  Spin to Win Prize Wheel
One of the best ways to encourage your unmotivated, distracted learner is to reward them. And to make things more exciting, make sure to try the homeschool toy Spin to Win Prize Wheel.
It has 14 dry-erase board slices where you can write the rewards you plan on giving一for example, an extra 30 minutes of TV time or a new small toy for the next shopping run.
Apart from being part of the rewards system, you can also use the spin-to-win prize wheel for other homeschooling pursuits.
For example, you can use it to determine the subject/activity you and your student should do next.
That way, you get to beat the monotony of your schedule and inject some excitement into your day-to-day lessons.
9.  Kudos Cards
Rewards motivate students to do better.
That said, you don't have to go big every time they accomplish something. Sometimes, giving them a Kudos card will be more than enough to encourage them.
The Kudos set comes with these seven motivational message cards:
Kudos
Awesome You Did Great!
You Rock
High Five
You Did Something Remarkable
You Got Caught Doing Something Good
Token of Appreciation
Acknowledging your student's positive performance and behavior with Kudos cards will let them know they're accepted, supported, and understood.
Wrapping Up…
As you can see, these nine educational toys can help teachers and parents alike overcome the hurdles of homeschooling. From reducing distractions to promoting focus, these homeschool toys can help create a more conducive learning environment from the comfort of your home.