Simply Homeschool is an Australian-based curriculum designed to make homeschooling more manageable and more enjoyable for children and parents. This program has become increasingly popular among Australian families looking for an alternative approach to education that is more flexible and tailored to the individual needs of their children.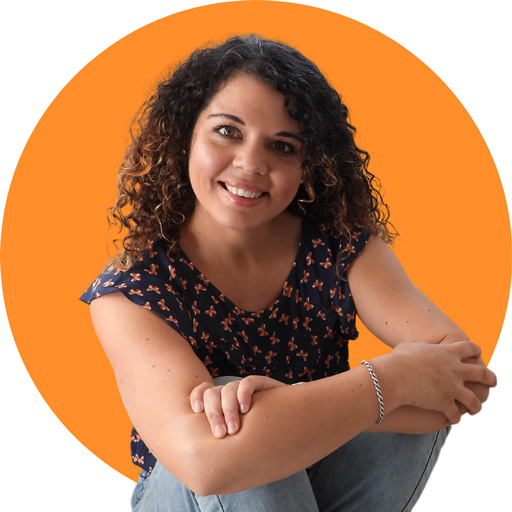 I hope you enjoy reading this blog post. If you want to do my course on how to homeschool, click here.
Simply Homeschool offers a wide variety of courses, activities, and resources that can help students gain a well-rounded education while engaging in fun activities.
What is the Simply Homeschool Curriculum?
Simply Homeschool is a new and exciting way for Australian families to teach their children in the comfort of their own homes. This curriculum allows parents to choose how they want to educate their children while still providing them with the necessary resources to help them succeed.
With an emphasis on personalised learning, Simply Homeschooling provides materials tailored to each student's individual strengths and weaknesses, as well as activities that allow for the exploration of different subjects.
This curriculum is designed by experienced teachers dedicated to providing a quality education for all students, regardless of background or ability level. Simply Homeschooling also offers support services such as one-on-one tutoring, online forums, and mentor programs which offer valuable advice from experienced homeschoolers.
How Does the Simply Homeschool Curriculum Work?
Remember that this program isn't a curriculum that you buy once, and then children do their work independently. Parents have to be involved in choosing books (whether they are new or second-hand books) and programs.
Firstly, you'll choose a core program that provides the backbone for further study.
Then you'll choose the books you want to study (either new or used, which is a great way to cut costs). Many of these books are Australian.
After this, you'll find resources, including stationery supplies, lapbooking materials and notepads.
If you have many children, you can get older children to work on their own while you spend time helping the smaller ones.
Is Simply Homeschool Self-Paced?
Yes, this program is self-paced, allowing children to work at a pace that suits them and their families. It also means you have more of an opportunity to focus on a child's individual needs.
How Involved Do I Need to Be as a Parent?
Simply Homeschool encourages parents to get involved, and it isn't a curriculum for parents who don't want to put a lot of work in.
That is because you must gather books and be involved with your children's studies. This is a good or bad thing, depending on how you look at things. If you want a more hands-off/online approach, something like Euka might be a better fit.
But, I love the sound of Simply Homeshcool as they encourage so much nature time and hands-on activities. They even have camps you can get involved in, which is truly lovely.
Does This Program Cater to a Particular Country?
Yes, Simply Homeschool is a homeschool curriculum written by an Australian for Australian students.

Is Simply Homeschool Accredited?
Only online schools can be accredited. So when you register for an online school, you're not technically homeschooling.
Simply Homeschool is not an online school. It's a homeschool curriculum. As such, it's not accredited. But it will help you with the registration process, which is comforting for some families.
Is the Simply Homeschool Curriculum Religious?
This curriculum appears to be a secular curriculum, as the website offers no indication of any religious ties. That makes it more similar to Euka homeschool and less similar to My Homeschool, which is a Christian-based homeschool curriculum. (These are all Australian curricula.)
Want to Learn How to Homeschool?
Looking to take your homeschooling to the next level? Join Rebecca Devitt's online Homeschool Parenting Program and learn the strategies and techniques needed to make homeschooling a success!
The homeschool parenting program is an online course developed to help parents of homeschooling children create a thriving learning environment for their kids. This innovative program offers parents the guidance and resources necessary to ensure their children receive a quality education and socialization skills.
The homeschool parenting program provides instruction on creating lesson plans, choosing curriculum, discovering homeschool methods & learning styles and more.
The program helps families create individualized curricula that best suit their child's needs. It also provides activities and exercises so parents can cement the concepts they learn in the online course. Learn more about the HPP here.
What Homeschool Method Does the Simply Homeschool Curriculum Use?
This curriculum definitely uses the eclectic homeschooling method! (Watch the video below if you want to know what that is.)
That is, it uses the following approaches:
There you are! Very eclectic.
How Much is Simply Homeschool?
The answer depends on the type of subscription you choose. Several options are available: monthly or annual subscriptions ranging from $19-$39 per month or $197-$397 per year.
For those looking for additional support, there is also an optional expert who can help you with issues related to registering your homeschool with the government authorities. This service is helpful, especially as registration can be a stressful process for new homeschool parents.
How Can I Pay for this Program?
The best way to pay for the curriculum is by signing up for an annual or monthly subscription service. This allows you to spread out the cost over a period of time instead of paying a large lump sum upfront.
You can also opt-in for payment plans that allow you to pay in 3-monthly blocks if needed.
So…
In conclusion, the Simply Homeschool Curriculum is an excellent choice for parents looking to provide their children with a comprehensive, quality education from the comfort of their own home. The comprehensive guides and customizable features make this curriculum an ideal fit for those who prefer traditional textbooks but also want the flexibility of self-led learning. While this curriculum may not be right for everyone, it offers a great alternative to traditional homeschooling methods that can provide children with the same educational opportunities found in a traditional school setting.