As homeschooling becomes increasingly popular, it is important to make sure you are selecting the right curriculum for your family. With so many options available, it can be difficult to know which one is best suited for your child's needs. This article will provide a brief My Homeschool curriculum review and explain why I believe it is a great choice for families who wish to homeschool their children.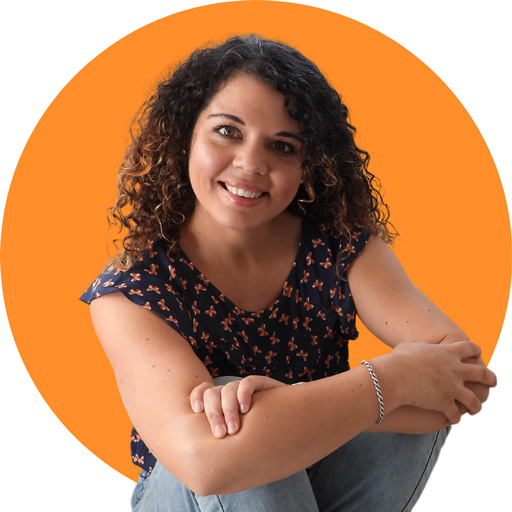 I hope you enjoy reading this blog post. If you want to do my course on how to homeschool, click here.
HDIH uses affiliate links on this page. 
What is the My Homeschool Curriculum?
My Homeschool Curriculum is an Australian-based curriculum specifically designed for homeschooling families. It offers parents a unique Christian-focused approach to education, using the Charlotte Mason method as its foundation (more on Charlotte Mason later in the article).
The My Homeschool curriculum provides an extensive range of support materials and resources, including lesson plans, assessment tools, interactive teaching materials, creative activities and even research projects that have been carefully adapted to meet the needs of home-educated children in Australia.
This homeschool curriculum uses the online Moodle platform to deliver lessons, although children will also do offline work and read physical books.
Students will develop their knowledge across a broad range of subjects such as mathematics, science, language arts and social studies while exploring topics like history through an exploration of ancient civilizations or geography through living books.
What Homeschool Method Does My Homeschool Follow?
If you are considering homeschooling your children, one of the first questions that you may have is what method will be best for them.
One popular method is the Charlotte Mason homeschool approach, which is My Homeschool curriculum's approach.
This method (see the video below to learn all about the Charlotte Mason method) was developed by British educator Charlotte Mason in the late 19th century and emphasizes a holistic education. It utilizes living books, outdoor activities and nature study, narration as a way to test children and enforce concepts, copywork and dictation to help with language skills, art appreciation, music appreciation and more.
Charlotte Mason believed that children should be given a wide range of experiences so that they can gain knowledge in all areas of life. She also believed that children should be taught through living books (educational storybooks) instead of textbooks so they could gain an understanding about the world around them.
Does My Homeschool Cater for a Specific Country?
Yes. The program aims to follow the Australian syllabus. This means that, no matter the state you choose to register in, their curriculum will fulfil the requirements.
Is There Support with the My Homeschool Curriculum?
Yes. My Homeschool has a massive support network online. In addition, if you're having trouble with registration, they'll personally help you with that too.
Will My Homeschool Help Me with Registration?
Registering to homeschool can be a stressful process in Australia. But, the My Homeschool curriculum staff will help you with the registration process and take all the stress out of it for you!
What I've Heard…
Because this curriculum closely follows the Australian Syllabus, some families find it a little boring. The idea with a Charlotte Mason education is that children somewhat drive their own education and make connections themselves.
But if you're also trying to follow the Australian syllabus, you may be unable to do both.
I have now heard three homeschool parents make remarks on this aspect. Perhaps that is because the My Homeschool curriculum is marketed as a Charlotte Mason curriculum. Therefore people think it will closely follow Mason's method.
But it's pretty hard to be 100% true to the Australian syllabus and 100% true to the Charlotte Mason method.
Keep this in mind before you purchase.
That said, I think this is an excellent choice for homeschooled families in general. The program will suit some and won't suit others.
Can I Try My Homeschool for Free?
Yes! The My Homeschool curriculum is available free for a week. So you can see if it's going to suit your family without committing.
Is My Homeschool Expensive?
Compared to other homeschool curriculum programs, the My Homeschool curriculum is very affordable. In fact, it's one of the most affordable options for Australian homeschoolers. Kindy is currently selling for $330AUD and Year 10 is currently selling for $440AUD.
Is the My Homeschool Homeschool Curriculum Online or Offline?
My Homeschool has video lessons, but also requires parents to read out of physical books. Children will also need writing materials to learn to write and do offline projects. So, it is a bit of both.
Want to Learn How to Homeschool?
Looking to take your homeschooling to the next level? Join Rebecca Devitt's online Homeschool Parenting Program and learn the strategies and techniques needed to make homeschooling a success!
The homeschool parenting program is an online course developed to help parents of homeschooling children create a successful learning environment for their kids. This innovative program offers parents the guidance and resources necessary to ensure their children receive a quality education as well as socialization skills.
The homeschool parenting program provides instruction on creating lesson plans, choosing curriculum, discovering homeschool methods & learning styles and more.
The program helps families create individualized curricula that best suit their child's needs. It also provides activities and exercises so parents can cement the concepts they learn in the online course. Learn more about the HPP here.
Is the My Homeschool Curriculum a Religious Curriculum?
The answer is yes – the My Homeschool Curriculum offers many resources and curricula specifically designed with Christian values and a Christian worldview in mind. Programs include materials that teach students about Biblical principles and how they apply to life. The materials also focus on developing character traits such as respect, honesty, kindness, and integrity – all of which come directly from biblical teachings.
Not all selected readings, however, are Christian. But, parents can change books out for texts they consider are more appropriate for their family when needed. My Homeschool has a library where you can easily see other texts to choose from to replace particular books.
Other Homeschool Curriculum Options
If you're willing to go with a program that doesn't follow the Australian syllabus so closely, you can check out BJU Press, which is the program I use and love. It is American, but it is excellent and teaches from a wonderful Christian worldview perspective.
BJU Press provides you options to do everything offline with teachers manuals, or you can buy video lessons and cut your homeschool time in half (a great option for working homeschool parents).
There are also the Simply Homeschool and Euka Homeschool curriculum programs which are Australian programs too which you can check out (however, both are secular).
Conclusion
In conclusion, the My Homeschool Curriculum is an excellent choice for parents who want to provide their children with a quality Australian Christian education at home. The curriculum covers all the core subjects the syllabus requires while also providing great literature for children. With its comprehensive course materials, detailed lesson plans, and helpful customer service, it provides everything you need to ensure your child's success. Additionally, its affordable price makes it an attractive option for anyone looking for a great homeschooling program.