The number of students being homeschooled in the US has risen to an estimated 3.7 million. This growth can be partially attributed to the higher academic performance of homeschoolers compared with those who attend public schools. For instance, in standardized academic exams, homeschoolers perform 15-30% better than students in regular schooling. This success makes the US one of the best countries for homeschooling.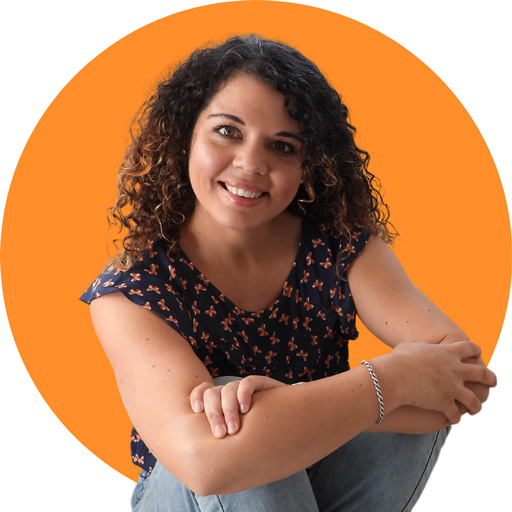 I hope you enjoy reading this blog post. If you want to do my course on how to homeschool, click here.
To best educate your children from home, I suggest harnessing the power of technology. However, the multitude of educational apps can be overwhelming, leaving you wondering – what are the best apps for homeschooling? Today I will answer this question, outlining the eight best apps for homeschooling to improve your children's education.
Please Note: This is a guest post.
Reasons for Using Apps for Homeschooling
Using apps can improve your children's home learning experience in many ways. Educational apps provide a more dynamic and exciting homeschooling experience compared to traditional teaching methods. They can aid kids in their quest for knowledge whilst pushing them to retain this information effectively. Apps are beneficial for children who struggle with conventional learning techniques. For instance, some apps are designed to assist kids who have ADHD/ADD with task attention and concentration. Apps teach in a novel way by utilizing games, practice exercises and eye-catching graphics. Homeschooling apps are also far better for the environment than paper and textbooks.
What to Look for When Choosing the Best Apps for Home Education
There are several features to consider when choosing the best app for homeschooling.
Target Audience
The app's target age is crucial when choosing an app for homeschooling. The content and level of difficulty of the app will change depending on its intended target audience.
Content of the App
Apps for homeschooling provide a wide range of topics and objectives. Some apps are designed to be entertaining, while others are wholly dedicated to developing abilities in a specific subject area. When selecting an app for homeschooling, you should consider its content and desired outcome.
Parental Restrictions on the App
Most homeschool apps will have some parental restrictions or controls, like requesting a password or setting a daily time limit. Parental controls can help ensure that your kids are studying in a safe environment. Keep these restrictions in mind as you choose an app for your youngster.
List Of the Eight Best Homeschooling Apps
Now you know why you should use these apps and what to look for when choosing them, let's discuss the best eight apps to support your teaching.
1) Homeschool Helper
This app is highly recommended for homeschooling because it is high quality and free. This app was created exclusively for homeschoolers and includes worksheets, note pages, copy work and free module study. The modules are organized by subject, each including lessons and materials built around one topic, such as languages, art or mathematics. You can even use the app to organize book lists, schedule excursions, track grades and plan classes.
2) Evernote
Evernote streamlines the process of gathering and storing documents, notes, images, and other forms of material. It also syncs across all your devices so you can always access what you need. The Evernote software lets you store lesson ideas, research notes, and to-do lists. It is free for Android and iOS users, and desktop and web-based versions are available. When homeschooling your children, you may need to fax exams, notes or other information to external sources. There are a number of free apps on the market which enable you to fax from iPhone, including the Fax App. I use this app to carry out faxing from my iPhone as it allows me to both send and receive faxes.
3) Khan Academy
With the help of the Khan Academy software, students can study independently. The app includes practice questions, instructional videos, dynamic content and a personalized learning dashboard. There are more than 4,300 videos covering topics in math, physics, economics and humanities. These can be viewed online or downloaded for offline use. The offline option is excellent if you are travelling.
The Khan Academy also has an offering for younger children which focuses on holistic development. Its activities emphasize the development of social and emotional skills and creativity. Children are guided through various games and stories by charming and entertaining characters. Even for young children, its original interactive material is incredibly captivating. Both apps are ad-free to facilitate uninterrupted learning.
4) Duolingo
Duolingo makes learning languages fun and straightforward. Their team of teaching professionals is dedicated to assisting your children in improving their language skills. There are more than 30 languages available on the free offering of the app. On the free edition of the app, each instruction session is around five minutes, and a new lesson is added each day. The courses include gamification, personalized learning, instant feedback and a rewards system. However, if you upgrade to Duolingo premium, you can learn continuously and without interruptions.
5) Quizlet
The Quizlet app enables children to study, review and practice all of the subjects they would typically learn about in school. In essence, Quizlet is a flashcard app that improves your children's memory. Your children can use it to study for exams and tests or just for some fun! The app even includes standardized test prep.
6) Time4Learning
A complete online curriculum for homeschoolers, Time4Learning operates on a subscription basis. For PreK–8 pupils, it costs about $20 per month, and for seniors, it costs about $30 per month. This is one of the best solutions if you want to keep your kids in a more traditional educational setting even though they are learning remotely. The curriculum offered by Time4Learning consists of hundreds of animated lectures, examinations, and quizzes that have been specially designed for each student's grade level and the state's academic requirements. Time4Learning offers a variety of worksheets and other tasks that may be printed both online and offline.

7) Reading Eggs
Children between the ages of 2 and 13 can use this app to learn to read and advance their reading abilities. Children learn to read with the aid of engaging games and activities, entertaining films, and built-in audiobooks. Access to the Math Seeds app, which features math games and activities for children ages 3-9, is also included in your monthly membership. You can try Reading Eggs for free for 30 days!
8) Prodigy Math Game
Prodigy Math Game is a free app that helps your kids practice arithmetic concepts. The approach does away with flashcards in favour of a math fact-based fantasy quest where your avatar fights monsters. Use the tools in the parent portal to keep track of your child's progress, promote learning, and encourage them to practice new skills.
Final Thoughts on the Best Apps for Homeschooling
You can utilize the myriad of homeschooling apps discussed today to support the homeschool process. Many people find that apps are the best homeschool math curriculum for adhd. Using apps can engage even the most uninterested children through games, animations, and fun tests/quizzes. Apps are a fantastic way to improve the quality of your children's educational journey – for free in most instances. If you encourage your children to learn, there is no end to their potential!