Bookshark Homeschool Curriculum is a comprehensive literature-based program that provides parents with all the resources they need to create a successful homeschool experience. This secular curriculum is designed to help children learn in an engaging and effective way, using books instead of textbooks. This review will provide an in-depth look at the features, benefits, and drawbacks of Bookshark's curriculum so that parents can make an informed decision about this homeschooling option.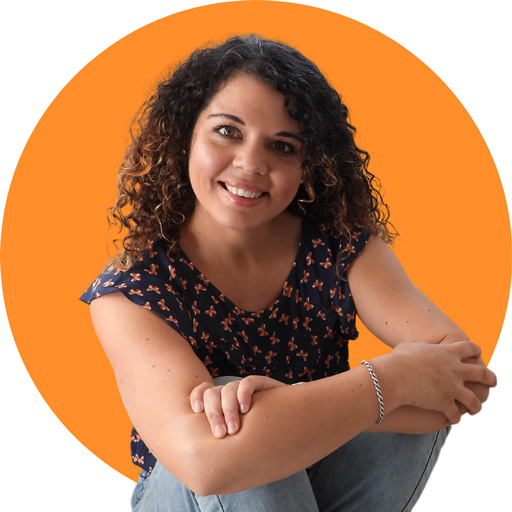 I hope you enjoy reading this blog post. If you want to do my course on how to homeschool, click here.
Let's take a closer look at the curriculum below.
Affiliate links are used on this website.
What is the Bookshark Curriculum?
Bookshark is a secular, mailable, book-based homeschooling curriculum designed to help children learn and grow through reading, exploring, and discovering.
It is a literature-based approach to homeschooling that combines the best of traditional materials with modern technology.
The Bookshark Curriculum offers customizable curriculum planning options for each child, allowing them to study at their own pace in a fun and engaging way.
The curriculum emphasizes the joys of learning while covering the full range of academic subjects, including language arts, math, science, social studies, history, literature, and more.
In addition to providing parents with all the books they need for each subject area and detailed lesson plans written by experienced educators, Bookshark also provides online resources such as discussion boards where parents can connect with other homeschoolers worldwide.
Features of the Bookshark Homeschool Curriculum
Bookshark has several features. We'll discuss some of the main ones below.
Suggested Schedules
These schedules cover a 4-day homeschool week giving parents time to take an extra day off if they need one (to work or make field trips).
Build-Your-Own Curriculum
You can also modify and change things and build your own schedule with the Bookshark curriculum. This allows you to modify learning for specific children. This is fantastic if you want to cater to a child's learning style.
Literature-Based Approach
The Bookshark program is a literature-based curriculum. That means it uses books to teach children concepts instead of dry textbooks. Children will exit this program with a good knowledge of literature and a love of reading.
What is the Literature-Based Approach?
The literature-based approach is a respected method for teaching language and literacy in classrooms.
This approach focuses on the interpretation, discussion and analysis of quality literature to help students develop important skills such as critical thinking, writing and reading comprehension.
The literature-based approach is an effective way to engage students in meaningful discourse while developing their understanding of rich texts.
This method involves selecting age-appropriate literature that can be used as a platform for exploring themes, characters and other elements of the story.
Teachers use this as a basis for guiding student discussions around difficult concepts such as symbolism, plot structure or moral values.
Providing students with opportunities to think deeply about the material they are consuming encourages them to become more thoughtful readers, comprehending more than surface-level details.
Benefits of Using the Bookshark Curriculum
The main benefit of using the Bookshark curriculum is the reading skills that exposure to good literature brings. Children read so many good books they come to love reading.
The literature-based approach also teaches in a way so that information is caught, not taught so much.
With this program, children acquire an impressive vocabulary range to help them read books through their schooling years and beyond.
They also have a program that is easy for parents to teach. That is, all of the planning and preparation is done so you can enjoy learning together with your children.
Bookshark provides a 36-week, 4-day schedule that saves one day a week for sports, field trips, or other extracurricular activities.
Drawbacks of Using the Bookshark Curriculum
This program is secular. That means it has no religious teaching. This will be a significant drawback for many parents but will not be for others.
The program is also a mailable homeschool curriculum. This is a benefit because you have all the books in front of you, but it can cost a fortune! You'll also get to read fewer books than if you borrowed them from the library.
If you want a curriculum like Bookshark but one that lets you borrow from the library instead of buying, check out the Great Books Homeschool curriculum. This program (which I've reviewed here) is secular and affordable, and one subscription covers your whole family.
How Much Does Bookshark Cost?
Bookshark comes in as an expensive curriculum, but that's pretty normal for a homeschool curriculum with a stack of books.
For a curriculum for:
primary-aged children – ages 5-7 years, you're looking at around $870.
middle school-aged children – ages 9-12 years, you're looking at around $930.
high school-aged children – ages 14-16, you're looking at around $800.
For the number of books and resources you get, the program is reasonably affordable.
What is Similar to Bookshark Curriculum?
Probably the most similar program to Bookshark is the Great Books Curriculum.
Other literature-based homeschool curriculum options include:
Is This a Self-Paced Curriculum?
Yes, the Bookshark curriculum is self-paced. Although it comes with schedules, these are suggestions, and you don't have to follow things exactly. You can be flexible.
This is also evident as Bookshark talks about educating children through Levels, not Grades. This means a child's progression through material is not based on thier age, but rather their readiness to progress and the level they're up to.
If you love the sound of a self-paced homeschool curriculum, check out these self-paced options.
Want to Learn How to Homeschool?
There are two great ways t learn more about homeschooling: one is free, and one is a $67 fundamentals course.
The $67 Course
Looking to take your homeschooling to the next level? Join Rebecca Devitt's online Homeschool Parenting Program and learn the strategies and techniques needed to make homeschooling a success! Learn more about the HPP here and signup here.
The FREE Youtube Channel
Also, make sure you join the How to Homeschool Youtube channel, which will give you a fun and exciting look into the homeschool world and help homeschool your children. Check out the channel here, and don't forget to SUBSCRIBE.
If you're not sure where to start, start with the following playlists:
You'll love it and find it helpful and entertaining! Discover the channel here.

Conclusion
In conclusion, the BookShark curriculum is a choice for parents looking for a comprehensive secular curriculum that covers all the traditional academic areas. Its literature-based approach encourages critical thinking and creativity, and its flexible design allows children to work independently at their own pace. The program's cost is affordable, and the customer service team is always available to support users. The online platform makes it easy to access materials, track progress, provide feedback, and communicate with other families.