Sometimes your homeschooling routine can get a bit boring and you need something to freshen it up and bring some pizazz back into the classroom. A monthly theme can help you do this as well as show you fun ways you can teach a subject in a holistic manner. A theme can also help children think about concepts in different contexts and areas of their lives.
For instance, they can learn about electricity in the home and garden as well as seeing how it works in theory on paper. They might even watch a quick Youtube video explaining how electricity works.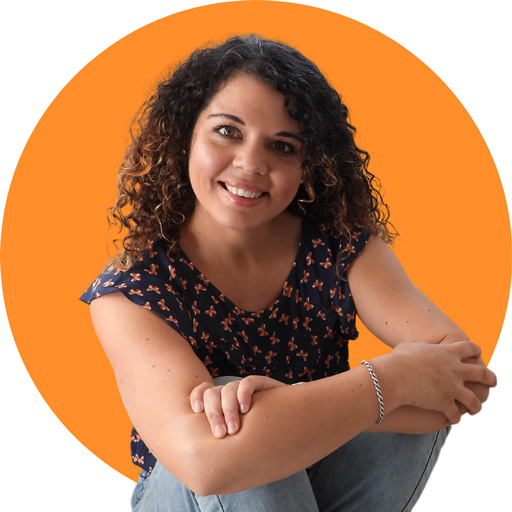 I hope you enjoy reading this blog post. If you want to do my course on how to homeschool, click here.
I became quite excited about homeschooling themes when I read about Main lesson themes in Waldorf education. Children focus on a particular theme or aspect of the curriculum for a certain period of time. They also might come back to the theme in later areas and revisit the more complicated concepts of the same theme from an older perspective.
Of course, we don't have to strictly incorporate it into every subject the way Waldorf schools do; but, the purpose of this article is to get us thinking about adding themes to our basic curriculum in order to add interest.
What is the Main Lesson?
One of the best aspects of Waldorf education is their themed weeks or months. Waldorf schools call the theme they pick for the month, 'The Main Lesson'.  According to Steiner Education Australia, the Main Lesson is:
…a unique feature of Steiner education, aimed to deepen, enrich and unify the learning experience. It is a unit of work on a particular theme/subject and is studied each day for 3-4 weeks. Teachers develop a wide range of artistically and academically integrated and related activities around the central theme. Each Main Lesson relates to the students' stage of development for that year and is linked to other subjects, building upon prior knowledge, experience and skills in creative ways that engage students in their learning. [Steiner Education Australia]
Some Waldorf schools spend a little time in the morning doing bookwork that is often connected to the Main lesson theme.
How Long Should the Theme Exist?
A monthly homeschooling theme is a good idea as it allows students to cover the theme in different subjects. If you run the theme for too short a time period, you may not get to cover the whole concept in detail. If you run the theme for too long a time period, you run the risk of the children getting bored with the theme (and you might run out of ideas!). That's why a period of 3-4 weeks is ideal.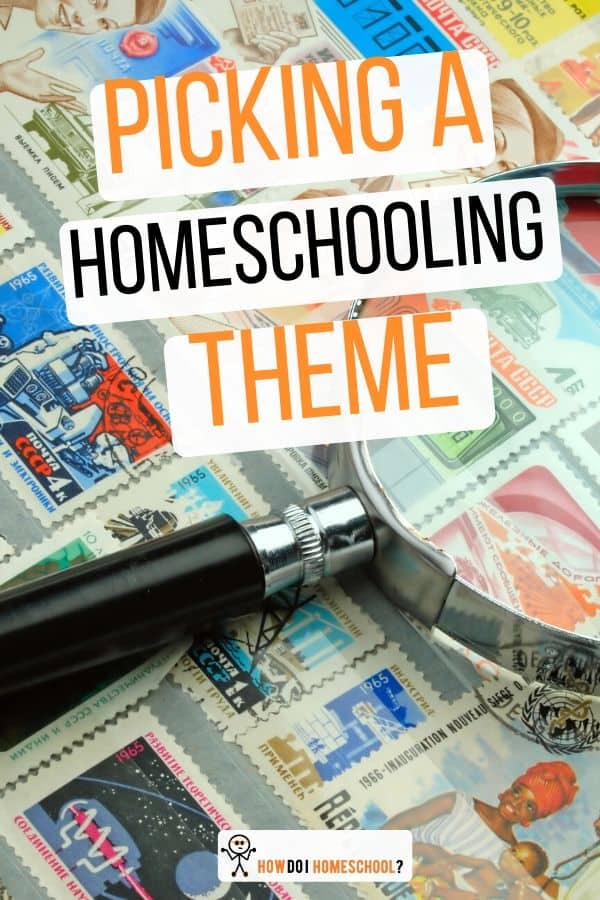 How to Pick a Homeschooling Theme (and Theme Ideas)
Picking a homeschooling theme isn't that difficult. Indeed, you may have it done for you. That is, you might come across a theme that you think is worthwhile studying more. For instance, after a tsunami, you could study what causes a tsunami, and other sea events inspired by what you see in real life. (Anchoring a theme into everyday life may help link ideas together more easily.)
You might also have an idea for a homeschooling theme when you notice your child is interested in a specific topic. Consider the interests of your child. Is your child interested in space, dinosaurs or 19th Century ballroom dresses?
Perhaps you can also look at what's happening in your family life. Is an aunty pregnant with a baby? Could you look at a theme around babies? (This could make your next visit to the family more interesting!). Perhaps your family is from Lebanon, but your children have never visited the country. Have a month learning about Lebanon before you visit with the family.
Checkout what's happening in the wider community, state, country, or world. You could do a month on the difference between 'politics and propaganda'. What does 'Republican' mean? If an election is on, you could study what each party stands for and why you're voting the way you are (or not voting at all!).
When you pick a homeschooling theme, you need to consider your children's age. Some themes will be too complicated for little five-year-old minds due to their development level, while others might be too simple for older homeschoolers.
Additional Theme Ideas
We've already got a few ideas picking a homeschooling theme and how a theme might work. Here are a couple more ideas though:
Wheel theme: This theme might be a hit for younger homeschoolers. If your boy is like mine, he probably loves big noisy trucks. Spend some time in your math subject counting out how many boxes of x-length and x-height you could fit on a truck with x-dimensions. Visit a truck seller and ask questions about the different types of trucks. Visit a fire station when they have their open day or track down your local building site and make some observations in your daily work journals.
Space theme: For years the stars and moon have awed and fascinated us and made us realize our smallness in relation to space. Spend some time looking at the main stars on paper and see if you can pick them out in the night sky. It could be a great nighttime excursion. Visit a farm and see if you can see more stars than you see in a city. If you live in a city with smog, compare country stars with cit stars. Finally, for a great story opportunity, check out the old myths and legends surrounding the stars.
Conclusion
Picking a theme can enrich your homeschool and bring it from boring to fascinating. The choices about what theme you choose are endless, giving your family a great opportunity to look at subjects more closely. The wonderful thing about studying themes at home is that you aren't limited by time. You can study the theme for the whole day if it's interesting to the children; conversely, if it's a magnificent flop, you can dump it. I hope you found this article helpful. Let me know if it's something you think would work in your homeschool.