Get ready for an in-depth exploration of education like no other in our Creative Kids Virtual Preschool review! Step into the world of this online preschool program, which offers both free and paid options. Meet Ms. Denise, an inspiring preschool teacher, and her puppet friend, Ollie, who make learning an absolute joy for kids everywhere.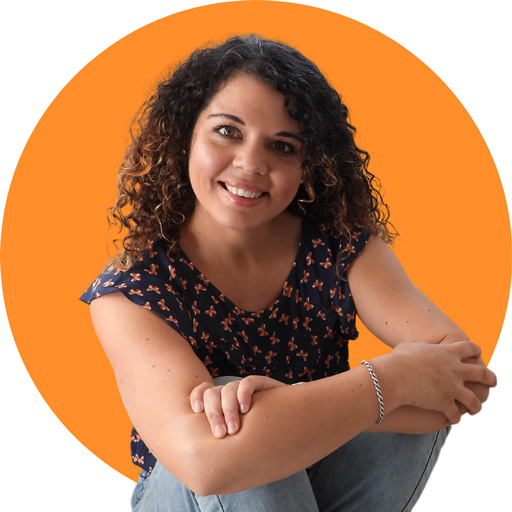 I hope you enjoy reading this blog post. If you want to do my course on how to homeschool, click here.
Ms. Denise, with 14 years of teaching experience in Virginia, brings her dynamic teaching style to the virtual classroom, infusing excitement into every lesson.
Her program features over 70 core and mini-lessons with engaging games, activities, and downloadable worksheets.
The standout feature is her captivating virtual storytime sessions. Covering a diverse range of topics from farms to dinosaurs, Ms. Denise's hands-on approach includes crafts, songs, and interactive learning.
In this Creative Kids Virtual Preschool review, we'll explore the curriculum, teaching methods, and Ms. Denise's remarkable journey as an educator, not forgetting the special certificates children receive upon completing core lessons to showcase their achievements.
What is the Creative Kids Virtual Preschool?
The Creative Kids Virtual Preschool is an innovative online preschool homeschool curriculum designed for young children.
It's led by Ms. Denise, an experienced preschool teacher with 14 years of teaching expertise.
This program offers both free and paid options and provides a comprehensive early education experience.
It includes a curriculum featuring:
over 70 core and mini-lessons,
educational games,
interactive activities, and
downloadable worksheets.
A standout feature is Ms. Denise's captivating virtual storytime sessions, where she brings popular children's books to life.
These sessions cover various exciting themes, from farms to dinosaurs.
Moreover, Ms. Denise's hands-on teaching approach involves interactive crafts, songs, and active participation, fostering a love for learning.
Importantly, upon successfully completing core lessons, students receive certificates, adding a tangible achievement to their educational journey.
This program combines traditional teaching values with modern online accessibility to offer an engaging and educational experience for young learners.
Types of Families This Program Will Suit
Creative Kids Virtual Preschool curriculum is a great program and will fit a number of families quite nicely. These include:
Working Parents: The program is suitable for working parents who may have limited time to engage in traditional preschool activities and want a flexible learning option for their children.
Homeschooling Families: Homeschooling families looking for a structured curriculum and engaging educational content will find this program beneficial.
Families with Busy Schedules: Families with busy schedules, including those with multiple children or diverse commitments, can appreciate the convenience of online preschool lessons that fit into their daily routines.
Families Seeking Interactive Learning: For families who value interactive and hands-on learning experiences for their children, this program provides engaging activities and crafts.
Parents Interested in Parent-Child Engagement: Parents who want to actively participate in their child's early education and enjoy sharing learning moments with them will find this program appealing.
Budget-Conscious Families: Families looking for an affordable preschool program with added value, such as the free second 6-month period, will benefit from this offering.
Types of Families This Program Won't Suit
But, this program won't be a fit for everyone. In particular:
Those Without Internet Access: Families without reliable Internet access may find it challenging to participate in an online program.
Families with Limited Screen Time Goals: Families who aim to minimize their children's screen time might prefer alternative offline preschool options.
Parents Seeking Full-Time Childcare: This program doesn't substitute for full-time childcare or supervision, so it may not be suitable for families in need of such services.
Families with Very Young Children: Families with infants or toddlers who do not meet the recommended age range of 3 to 5 years may not find this program suitable.
Those Preferring a Christian Curriculum: Families seeking a preschool program with a religious or specific philosophical curriculum might not align with this secular program's content.
Meet the Teacher, Ms. Denise!
At the helm of the Creative Kids Virtual Preschool is Ms. Denise Shields, an experienced and enthusiastic educator with 14 years of teaching in Virginia, USA.
She is the driving force behind this program, known for her engaging and dynamic teaching style.
Ms. Denise, along with her puppet companion, Ollie, creates a friendly and welcoming learning environment that children love.
Her strength lies in her ability to connect with kids, encouraging active participation through hands-on activities, songs, and interactive discussions.
Ms. Denise's virtual storytime sessions featuring popular children's books ignite a passion for reading.
Beyond her role as an online preschool teacher, she is the owner and founder of both the traditional in-person "Creative Kids Preschool Fredericksburg VA" and the worldwide free virtual preschool program, demonstrating her commitment to early childhood education.
Can I See a Sample?
Yes, there are lots of videos on Youtube you can find and I've attached a video from the channel below so you can have a quick look.
You can see how gorgeous Denise is and how she does a great job of engaging the children!
How Long are the Lessons?
The duration of lessons in the Creative Kids Virtual Preschool varies, offering flexibility to accommodate young learners. Some lessons are as short as 5 minutes, while longer ones, such as the Animal lessons, can span up to 35 minutes.
In particular:
Mini-lessons are 5-10 minutes
Core lessons are 25-35 minutes
This is great as preschoolers don't usually have a long attention span.
What is the Curriculum Format?
The Creative Kids Virtual Preschool curriculum follows a structured format:
Weekly Themes: There are 10 weekly themes, each focusing on a specific subject.
Daily Video Core Lessons: Four daily 30-minute video lessons from Monday to Thursday form the core curriculum.
Interactive Activities: Core lessons include educational games, hands-on crafts, and exercises.
Storytime Episodes: Ms. Denise reads children's books related to the weekly theme.
Supplementary Materials: Downloadable craft supplies lists and book lists are provided.
Daily Newsletters and Worksheets: Daily newsletters and free worksheets are available for extended learning.
Facebook Engagement: A private Facebook group encourages interaction and sharing among parents and caregivers.
The Creative Kids Virtual Preschool's well-structured curriculum offers a dynamic blend of interactive lessons, engaging activities, and supplementary resources, ensuring an enriching and enjoyable early education experience for young learners.
What Age Is This Virtual Preschool Focused On?
The Creative Kids Preschool program is primarily designed for children between the ages of 3 to 5 years old.
This age range corresponds to the critical early years of a child's development when they are eager to explore, learn, and develop essential foundational skills.

How Much is the Virtual Preschool?
The Creative Kids Virtual Preschool has a free option and a premium option.
The premium option is priced at $9 per month for the first 6 months, and after that initial period, there are no further costs. Additionally, subscribers will receive the following 6 months of the program for free, making it a cost-effective and accessible option for families seeking high-quality virtual preschool education.
What Do You Get with the Free Program?
The free curriculum consists of more than 70 learning videos that include core lessons, mini-lessons, and story-time episodes.
There are 10 themes, Farms, Colors, Oceans, Insects, Community Helpers, Transportation, Dinosaurs, Seasons, Nutrition, and Pets.
The free program link is www.CreativeKidsVirtualPreschool.com.
What Else Do You Get with the Paid Program?
The Paid Online Preschool Program expands upon the free program with an additional 36 themes.
Altogether the paid program offers more than 450 learning videos. The current cost is $9 a month for six months (then 6 months free) or a one-time purchase option of $39 for one year. Here is the paid program purchase link.
Both the free and paid programs include lots of practice worksheets and daily newsletters.
Is Creative Kids Virtual Preschool Interactive Online?
Yes, the Creative Kids Virtual Preschool program is interactive online.
Ms. Denise encourages parents and caregivers to share their child's progress and achievements on Facebook through a private group called "Creative Kids Virtual Preschool: Classroom."
This group allows for discussions and sharing related to the program's themes and lessons, fostering a sense of community and engagement among participants.
It's a way to connect, learn, and collaborate together online.
How Do I Get Started?
Parents can embark on an engaging online preschool journey by selecting from the available free preschool themes.
The program offers 10 weekly themes, each comprising four daily video core lessons from Monday to Thursday.
These core lessons are approximately 30 minutes in length, with one core lesson recommended per day.
Each core lesson includes both a craft activity and a storytime episode, and you can access the craft supplies list and the list of books for storytime on the program's website.
Daily newsletters and free worksheets are also provided to reinforce the core lessons, available for download on the same page as the online preschool videos.
Families have the flexibility to choose any theme, any lesson, and any time that suits their needs, and they are encouraged to stay updated and connected through the program's Facebook page.
What Homeschool Method Does This Program Align With Most?
The Creative Kids Virtual Preschool program aligns most closely with the traditional homeschooling method since it replaces the traditional in-person preschool experience with online lessons and activities.
Is Creative Kids Preschool Secular or Christian?
Creative Kids Preschool is a secular preschool program, and it does not include any Bible lessons or Christian materials.
It focuses on providing a non-religious educational experience for young children.

Do They Cater to Specific Learning Styles?
The Creative Kids Virtual Preschool program is designed to cater to various learning styles, including visual, kinesthetic, and auditory learners.
Here's how it accommodates different learning preferences:
Visual Learners: The program includes video core lessons that feature visual content, such as educational games, crafts, and storytime sessions. Visual learners can benefit from the visual elements and demonstrations presented in these lessons.
Kinesthetic Learners: Interactive activities, such as hands-on crafts and engaging exercises, are an integral part of the curriculum. Kinesthetic learners can actively participate and engage with these physical activities to reinforce their learning.
Auditory Learners: The program incorporates storytime episodes where Ms. Denise reads popular children's books aloud. Auditory learners can enhance their listening and comprehension skills through these sessions.
By encompassing a combination of visual, kinesthetic, and auditory elements within its curriculum, the Creative Kids Virtual Preschool aims to provide a well-rounded learning experience that accommodates various learning styles and preferences.
Do They Cover All Traditional Subjects?
Yes and no. The Creative Kids Virtual Preschool primarily focuses on foundational and early childhood educational topics rather than offering a full range of general subjects typically found in a primary or elementary school curriculum.
Its curriculum is designed to provide a well-rounded and developmentally appropriate learning experience for preschool-aged children. This may include subjects such as:
Language and Literacy: Reading, vocabulary, and early writing skills.
Mathematics: Basic math concepts, counting, and number recognition.
Science: Introduction to basic scientific concepts through age-appropriate activities.
Art and Creativity: Crafts and activities to foster creativity and fine motor skills.
Social and Emotional Development: Activities that promote social interaction, emotional awareness, and cooperation.
Physical Development: Exercises and activities to enhance gross motor skills.
While the program covers a wide range of age-appropriate topics, it doesn't offer the full spectrum of general subjects that would be found in later years of formal education. It serves as a valuable introduction to essential skills and knowledge for preschool-aged children.
What is the Link to Buy It?
You can conveniently purchase the curriculum for just $9 a month here, making it one of the most budget-friendly preschool options available.
Conclusion
In the end, Creative Kids Virtual Preschool is like a magic door to learning from the comfort of your home. With Ms. Denise as your guide, it's not just about sitting in front of a screen. It's about playing games, doing cool stuff, and hearing fantastic stories that make your brain grow big and strong.
Ms. Denise is not just a teacher; she's a superhero who's been helping kids learn for a long time. She's even gone above and beyond by creating a virtual preschool program that's free for everyone, especially when times were tough during the COVID-19 pandemic.
So, as kids proudly hold their certificates, it's clear that Creative Kids Virtual Preschool is not just about learning ABCs and 123s. It's about making learning an adventure, and it's showing us that the future of education can be both exciting and super convenient. It's proof that when you combine the magic of the internet with a teacher's love for teaching, amazing things happen!