Stay-at-home mothers are often admired for their selfless choice to prioritize their children over a career, willingly sacrificing the financial benefits that come with it. However, navigating life on a single income can be financially challenging and bring some additional stress. But fear not! By embracing a frugal mindset, you can take control of your finances and make every dollar count. In this article, we will explore ten practical and achievable ways to save money if you're a stay-at-home mother on a single income. Let's dive in and discover the secrets to thriving through frugal living!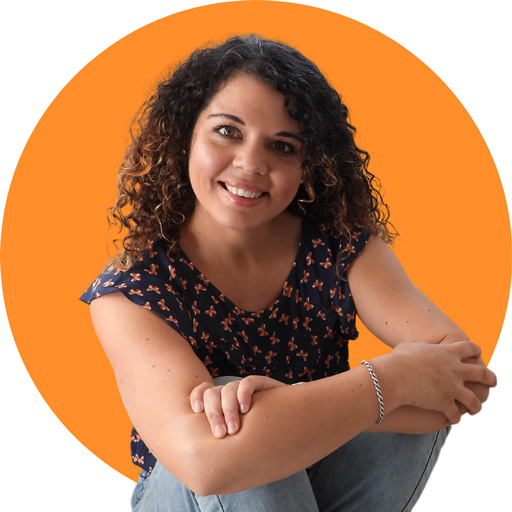 I hope you enjoy reading this blog post. If you want to do my course on how to homeschool, click here.
I've been inspired to write this article after our lives were changed after reading two very important books.
The first is Kill Bills by Joel Gibson and the second is The Barefoot Investor.
They're both very cheap books (I think Kill Bills was on special for $8 when I got it, and Barefoot was only $20), but they have saved us so much money (especially the latter)!
They also motivated us to stop renting and get a house which I'm sure will save us lots of money in the long run!
But let's dive in and get started!
Insurance
You can save a huge amount of money just by spending a few hours comparing prices every time your insurance bills arise.
Today I will have saved around $300 by comparing the market, instead of just renewing my policy which they sent me.
Insurance companies almost always raise prices a little every year and most people can't be bothered shopping around (the Kill Bills book call these people 'Sleeping Beauties').
In fact, they employ people called actuaries to estimate how much they can raise premiums before people catch on and start shopping around.
This year, my premium on house and contents insurance was raised by 10%.
By shopping around and not paying the raised policy offer, I've managed to save around 22%.
That's about a days wage for us. If you're on a single income, this is a great way for the person who's staying home to save a little money!
Savings: $300 on home and contents insurance today or 22%.
Second-Hand or Opp Shopping
Thanks to my mother, I can wear expensive and good quality clothes for a fraction of the price that most people pay for them.
How can you do this?
By opp shopping!
Many people say they never find anything good at opp shops.
They don't realize there is an art to opp shopping, something my mother taught me to hone in my youth.
You'll get better with practice, but here are a few quick tips for a successful trip to the second-hand store:
Try to shop in upmarket suburbs. These days donated clothes sometimes go from the donated location to a big warehouse. The warehouse sends the fancy clothes to fancy suburbs and sends the not-so-good stuff to the not-so-good suburbs.
Ask staff what days they put out new clothes. Go on these days as you'll find great deals other people haven't been rummaging through for the last 6 days.
Some second-hand shops price their clothes with colored tags. These tags are discounted from week to week, so look out for the discounted colored tags
Be aware of what clothes are worth buying from opp shops and what clothes are not. Sometimes you'll find the same item for the same price new in the store!
Shopping brand names is a great way to save money. Brand name clothes tend to last a lot longer than other clothes, and (even though they might be expensive compared to ordinary clothing) it's often worse paying a little more for these items.
Check closely for rips, stains, or missing buttons. I hate getting clothes home only to find I won't wear it as it's faulty in some way.
Some opp shops give children's clothing away for a dollar apiece. Last week I bought around 15 girls items which would have cost around $20/peice if I bought them new. Because the opp shop was having a sale, I got these items for $0.50 meaning I saved $292.00 and only paid 7.50. Bargain!
Of course, watch out for sales at the opp shop.
You can ask the staff when their next one will be and go then.
Remember, you sometimes can't get refunds for on-sale (and sometimes off-sale) items at opp shops, so make sure you know the deal before you take them home.
Savings: approx. 90% or $100/ week at our home.
Other Second-Hand Options
There are also several other practical ways to save money by purchasing items that have been pre-loved.
Some particularly helpful options I've discovered are:
Gumtree – use this website to buy large items locally such as furniture or prams
Ebay – use this option for used clothing or cheap items that won't break easily
Direct Factory Outlets – use this option for new but faulty items you're willing to fix for a lower cost purchase
Council Recycle Shops – use this item for garden materials such as used but functional cladding, timber, tools, pots and so on
Facebook Marketplace – great for bulk buy kids clothing and many other eclectic items
There are plenty of weird and wonderful shops that sell second-hand material to the public. These are great places to save money if you're on a single income!
Tip: I like to consider the quality and $ per wear. For example, if I buy a $100 dress for a wedding and wear it once to the wedding and then another time to a hens party, it's costing me $50 per wear. If I buy a cute dress from the op shop for $5 and wear it once a week for a year it's costing my only 9 cents per wear. The latter option is, therefore, the cheaper one by far!
Shopping Specials Late at Night
When supermarkets aren't able to sell their produce, they often heavily discount it at the end of the day.
This means bread and milk are usually discounted come sundown.
I remember my frugal homeschool mother dragging us to the local supermarket at 9 pm so that she could get the discounted lamb legs.
At the time, the supermarket also lets you fill a plastic bag full of bread rolls they'd baked early that morning and charged only $1. Winner, winner, chicken dinner.
This is a great quick tip to save money on a single income.
Savings: $10-20 a week
Meal Planning and Self-Preparation
Pre-cooked meals are so handy.
Just plonk down your money, and there's an instant meal.
However, you're often paying a large margin for anything pre-made or pre-cut.
Compare the cost of a quartered watermelon with a whole one.
The price difference is sometimes double for the cut version.
By meal planning, you can also buy bulk and reuse ingredients so they're not going off as you've only used it for one meal. This takes a lot of planning but saves a lot of money.
Savings: $20-30 a week.
Bulk Buying
Bulk buying can save you heaps of money too!
Perhaps this is why stores like Costco exist.
To save money, bulk buy items you use frequently or buy items that infrequently go on special when they're on special.
If you see deodorant on special, buy 10 of them.
If you see that purple shampoo that's rarely on special but is now on an insanely good special, buy the whole shelf!
Savings: 10-30%.
Superannuation
When I was young, I automatically tuned out when people talked about superannuation.
It seemed like it would be a lifetime before I could access it, so it felt like it was irrelevant to my stage of life.
But, this is the worst time to tune out because, if you get on the right deal, your super payday could determine if you're driving a BMW or a beat-up old Kia on retirement day.
This is because some superannuation companies fleece their members by charging them massive administration fees for a job that shouldn't cost that much. (If you want to know more about this, read the Barefoot Investor book, which has all the details on how to switch and save.)
Savings: Around a third of the end amount.
Banking
I never thought about banking until I read the Barefoot book.
A bank, it seemed, was a place where you store your money.
End of story.
Or was it?
It turns out that not all banks are equal.
They charge different interest rates on mortgages and pay you different interest rates for money sitting in your account.
They also have different fees for accounts and ATM use.
In my case, I was used to getting around $40 a month in interest for the money sitting in my account.
I was with the biggest bank in Australia.
It must be good, huh?
Turns out I was being duped, and I was shocked that I could earn almost eight times that amount in interest just by changing to an online bank.
In addition, my new bank didn't charge any ATM fees or any account fees!
The difference was incredible, and we noticed it straight away.
Online banks (which don't have overheads for storefronts) are often cheaper.
They have a strong online presence but no tangible one.
The downside of this arrangement is that you can't deposit cash into your bank as everything is electronic.
This wasn't a huge downside for us, but others may find it so.
Again, if you want to know more about this, read the Barefoot Investor book, which has all the details on how to switch and save using a better bank. (If you can't be bothered, watch the video below, which is a summary of it.)
Savings: $400/month. 
Cheap Holidays
Depending on where you're going, changing your vacation habits can save you a lot of money.
My husband and I have saved a huge amount of money by foregoing travel holidays altogether.
On some holidays, we stay home and allocate little money to fun day outings, which make it feel like holidays.
Last vacation, we went to the national park and hired a boat to paddle in for an hour.
Our toddler loved it!
We also spent a little more money on coffee and eat-out meals each day, making every day special.
With very young children, we find it's often more relaxing to stay home than to spend a day packing and traveling to our destination and a day unpacking and traveling back from our destination.
But, you may think this isn't enough fun and staying home would be a bore.
Fair enough.
I get that, and so here are a few ideas on how you can save money on a single income while on holidays:
Camp – check out YouCamp if you're not a fan of overcrowded caravan parks
Consider an AirBNB instead of a hotel
Travel further to more remote destinations for cheaper deals
Do a little more research online and hunt down great bargains
Consider traveling nationally instead of internationally. Plane tickets cost a fortune!
Savings: Variable.
Grow Your Own Herbs
Having your own vegetable garden has long been considered a good way to save money if you're a stay-at-home mother.
However, it won't save you as much as you might think it will.
For this reason, I've learned to consider what vegetables and herbs I'll grow carefully.
Some I lose money on and are cheaper to buy from the shops, such as carrots.
Others are great value for money and a good way to save money on a single income.
I consider kale to be my winning crop this year.
It survived winter and then an atrocious drought through summer and gave me some love when the rains came.
Most herbs are also worth growing if you use them.
But don't grow herbs you don't use, as it's not worth maintaining them if you won't use them.
Also, some herbs don't last long.
Our coriander always goes to seed as soon as it is big.
The weather is a little warm here, so flowers form as soon as the weather warms in spring. For this reason, I don't grow coriander often…it's such a frustrating herb for this reason!
But some herbs are amazing.
A couple of well-watered $3 punnets of basil in spring will keep me in basil until the end of autumn when it dies off.
Fruit trees are usually good investments, so long as you're willing to donate some of your fruit to the birds in the local area as inevitably happens.
Remember that some herbs and vegetables won't save you money after you account for watering, pesticides, or the legwork you need to keep plants healthy.
Use Reusables Instead of Disposables
My final tip to save money if you're on a single income is to use reusable items instead of disposables whenever you can.
This goes for:
tissues
nappies
paper towels for kitchen cleanup
baby wipes for less icky messes
change mats and
coffee cups
Using reusables means you won't have to lug the boxes home every week, either.
They seem to add so much bulk to the weekly shop and cost more money.
Additionally,  you won't feel you have no room in your trash can as nappies seem to take up a significant bulk each week!
When I had my first child, we had a lady from our council come to speak to us about using reusable nappies.
She said it's not only good for the environment (as plastic nappies don't break down for a very long time), but it will save you a lot of money.
She said 40 cloth nappies will cost around $250 -$400 and keep you going until the end.
However, it would (depending on the brand chosen) cost around $2,000-$3,000 to use disposable nappies the whole way through your child's wet days.
Subscribe to How to Homeschool (my Youtube channel!)
Have you caught the homeschooling bug?
Eager to delve deeper into the realm of unconventional education?
Firstly, hop on over to my YouTube channel, where a treasure trove of homeschooling wisdom awaits. From practical tips to delightful anecdotes, I unravel the mysteries of homeschooling with a touch of wit and wisdom.
Subscribe, hit that notification bell, and embark on an enlightening journey with me.
For those yearning for a comprehensive guide to homeschooling, look no further than my Homeschool Parenting Program.
This illustrious online course will equip you with the knowledge, strategies, and confidence to navigate the exhilarating world of homeschooling like a seasoned pro.
Enroll today and unlock the door to extraordinary educational possibilities.
Conclusion
There are so many practical ways to save money if you're on a single income. Being a stay-at-home mother doesn't have to be financially stressful if we're frugal with our money. It can give us a real boost to save $300 on car insurance or some other bill. So why not implement a few of the changes above and see how much you can save? What's your biggest area of saving? I'd love to hear from you in the comments below 🙂