Are you a parent who's organizing your teen's homeschool graduation ceremony? If you're not the most creative soul, this article might be quite helpful, providing you with some cool creative homeschool graduation ideas. Learn about organizing the after-party, the homeschool graduation ceremony program, and what should go into the speeches.
Let's get started and dive into it!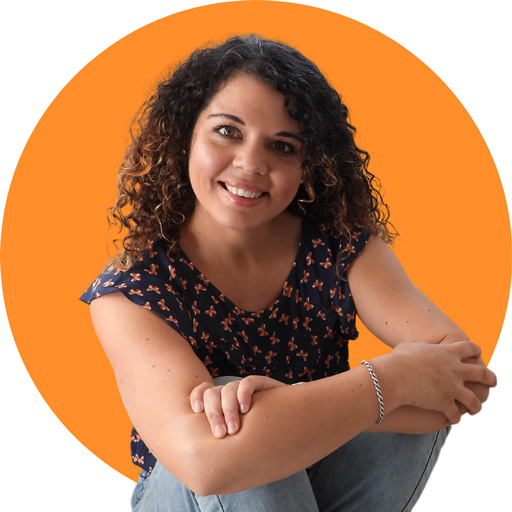 I hope you enjoy reading this blog post. If you want to do my course on how to homeschool, click here.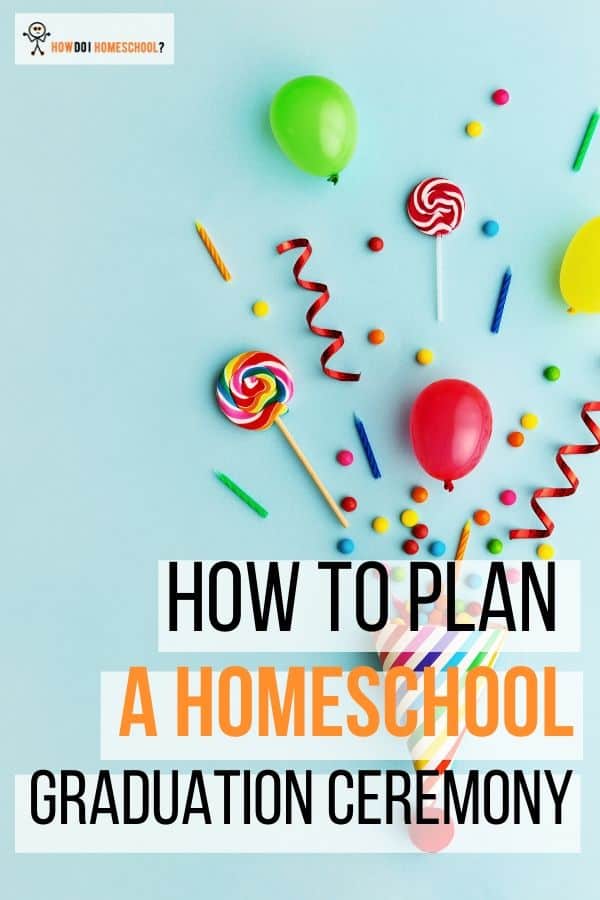 Homeschool Graduation Invitations
If you're thinking about what program to use to design your graduation invitations, I like Canva or Microsoft Office. Let's look at these options a little more closely below.
Option #1: Canva
After you sign up to Canva (it's free), type in 'invitations' in the search bar
In the search bar above the templates, type 'graduation'.
Choose the graduation template you like and customize it to your liking
Download in a PNG or PDF format – whichever is more useful.
Print them off and send them out!
Option #1: Microsoft Office (Word)
Open Word or another Office program
Select 'Home'
Select 'New'
On the left-hand side, scroll down and click invitations
Type 'graduation' in the search bar
From here, you should be able to generate and customize your own invitation
Print in color and you're all done!
Option #1: Premade Homeschool Graduation Invitations You Can Use
If you don't have time to make your own, I've made one for you (below), which you can use. You only need to fill in information about the homeschool graduation:
location,
date, and
RSVP details.
You're Invited to our Homeschool Graduation – Ceremony Invitation! (PDF)
Homeschool Graduation Ceremony Invitation (PDF)
Creative Homeschool Graduation Ideas
The great thing about homeschooling is that you can plan the party in detail with your children.
You can set them homework and get them to research things for you. This means they give you ideas they love and approve of and you can sort out the good ideas from the ones that might not work. Some things you might want them to research include:
How can we save money by making decorations ourselves?
What are some creative ideas for seating (bales of hay, crates and so on)?
What recipe do we use to make punch, and how can we make it extra special?
How can we add a bit of pizazz to our homeschool graduation so the ceremony has our signature on it (what's quintessentially 'our homeschool community')?
Ceremony: Some Homeschool Graduation Ceremony Ideas
Seating
It's important to provide adequate seating. If you can, get your guests to RSVP so you know how many people are coming. Borrow some chairs from your church or a friend. You could also source some logs, crates, palates, bales of hay or anything large for a chair.
If it's an ugly or crude-looking chair, simply drape with a pretty cloth or thick ribbon.
Lighting
Mood lighting can make people relax. Fairy lights or small candles make a room look attractive while putting people at their ease.
Decorations
You've already got your teens to look into this for you, but if you need some more help, check out the Pinterest board again. Some great ideas I found were:
small shrub leaves and flowers tied together with brown string and stuck to the sides of chairs
hessian strips attached to furniture for a Frankie look
ribbons on the backs of chairs
add long strips of pearls to the back of chairs
Graduation Gowns for the Homeschool Graduation Ceremony
Graduation gowns are very important if you're going to make the ceremony formal. There's plenty of places you can hire a graduation gown.
For example, if you're trying to organize a homeschool graduation ceremony in Texas, you might go to the University of Texas online shop. Here are some links that might give you some ideas (you can then google 'graduation ceremony gown and cap [YOUR STATE]':
Bachelor's cap and gown ONLY
Party Ideas
Music for Graduation
Get your kids to spend some time making a great music playlist on Spotify for your homeschool graduation party. It might be an idea to purchase a subscription to Spotify (at least for the duration of the party) so you don't get interrupted by the ads throughout the night.
Remember your children might not be as appreciative of those golden oldies you love so much, so definitely get their collaboration on the playlist.
Activities
A graduation photo booth is a great way to timestamp and record the night for perpetual preservation. Set up a portrait prop frame window with Homeschool Graduation: Class of [X] Year! Then allocate a person who is responsible for taking photos at that station.
These days props are quite popular for use in photo booths. You could include funky glasses, a moustache, or different colored wigs for your booth.
A slideshow of the student's homeschool years might also be a hit. If you're anything like me, you've probably got plenty of photos you haven't looked at because you're too busy to go through them. A slideshow is a great way to take a walk down memory lane.
Ask everyone who's graduating to give you five of their best homeschooling photos with which you can make the slideshow. It might be an idea to get your children to do this for you as they might enjoy it.
Games
Below are some fun homeschool graduation party games which are elaborated on at the following link. They're sure to give your party an extra bit of pizazz!
Making a Homeschool Graduation Ceremony Program
Ceremony programs for your homeschool graduation are best made on the free platform, Canva. Canva has plenty of samples you can customize easily. This is a link to their relevant templates:
Homeschool Graduation Program Templates
Graduation Program Template (PDF)
In case you don't have a lot of time, or you don't want to spend the time designing graduation programs, here's one I prepared earlier that you might want to use.
What to Say at a Homeschool Graduation Ceremony
Homeschool Graduation Speech Ideas
You've done the invitations and the Order of Ceremony. Now your teen needs to write a good speech. But, what do they put in it? Below is a list of things that will help them write a great speech:
Think about opening with a joke that hones into the nuance about what it means to be a homeschool graduate (see these homeschool memes for some ideas)
Talk about what homeschooling has allowed you to do that you might not have been able to do in school
Praise parents for how many unique opportunities they've given you as a homeschooler
Thank God for His abundant blessings and for giving you the opportunity to be homeschooled
Talk about what the future holds
Every great speech has a story people can relate to…so include a story that makes a point you wish to make
How homeschooling allowed the graduate to follow his interests and passions
Think about closing with a great thesis statement that wraps up your main point. (You might also do this with another witty story).
A good tip for a great speech is to know your speech topic inside-out. Make sure your speech is well-rehearsed. The more it's practised, the better it will be.
You might also find the following links helpful:
Homeschool Graduation Speeches From Parents
If your family is anything like my homeschool family, you will be extremely close to your kids. As such, your kids might like you to give a speech at their graduation. This is a great idea…so long as you keep it short. You could also ask people who've had special input in your children's lives to give a speech. Maybe a tutor or a pastor?
Quick Tips for your Homeschool Graduation Ceremony
Plan ahead and don't leave things till the last minute! Allow a good 3-6 months for homeschool prom planning
Decide what the dress code will be and put this on the invitations. It's no good when some girls arrive in ball gowns and others arrive in jeans
If it's going to be noisy, be courteous and let your neighbours know by knocking on their door and telling them, or dropping letters into their mailboxes.
Don't make organizing the graduation a chore. By giving yourself plenty of time, you can make the process as fun as the party!
Conclusion
A homeschool graduation ceremony gives home education graduates an opportunity to celebrate finishing their formal educational years at home and dwell on what the future holds. For some who are travelling or attending college, it is a time to say goodbye and have fun before tertiary education begins or formal work years start. In all, it's a great time to have fun and celebrate the wonderful years you've had together.