Want some funny homeschool memes to make your day? These pics will have you laughing as you identify with the truths they portray. The following memes represent the advantages and ironies in many home schools, exhibiting reasons parents choose to home educate. 
Below is a video of the memes covered on this page. Hope you enjoy it!
Note: Please feel free to use these memes, just make sure you link back to this website or credit work 🙂
Coronavirus School from Home a Disaster!
Many people think virtual school or distance education is homeschooling. This is not the case!
Homeschool Meme about the Ease of Life
Homeschooling offers a pretty cruisy life for many students, and this is easily typified by homeschoolers who are able to sleep in, wear their pyjamas for extended periods and do only a few hours of formal work a day.
They aren't constrained by uniforms…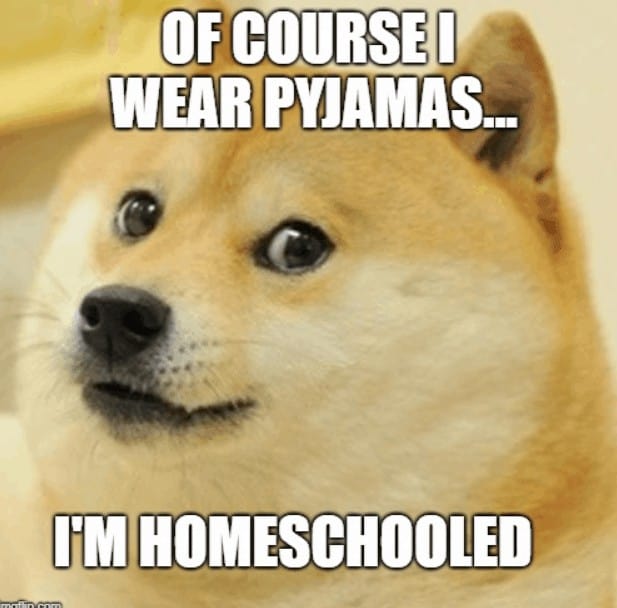 …in fact, the uniform thing is an attractive reason to homeschool…
The many advantages of home education understandably make some public school students envious…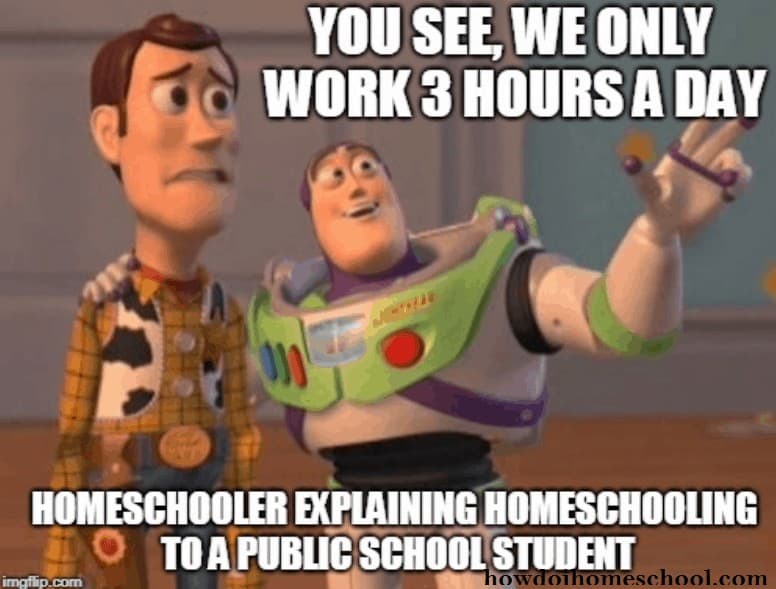 The flexibility of homeschooling is enjoyed by mothers as well as their children…
…and mothers often find it less stressful than sending their children to school…
…and parents might just ruin your 'day-off-from-school' by making you homeschool…
…not fair!
Homeschool Memes About Choices
When parents are choosing between homeschool and public school, their choice can be a really stressful one. With parents and friends questioning their decision, the choice to home educate or not can really make them sweat…
Many choose to take the road less travelled…
Homeschool Memes on Socialization
Although the homeschooling socialization argument has been well and truly killed, boiled and flayed alive, the argument that homeschoolers aren't properly socialized still arises. Understandably some home educators get a little frustrated when asked this question…
The next meme is about what happens when people suddenly find out a person was homeschooled! All of a sudden they're suspicious of their socializing skills…
But, so many of us worry about socialization unnecessarily:

Sometimes the news that you're going to be homeschooled is just plain exciting…
…but sometimes when you settle into your curriculum, you find there's a lot of busywork in there you weren't expecting!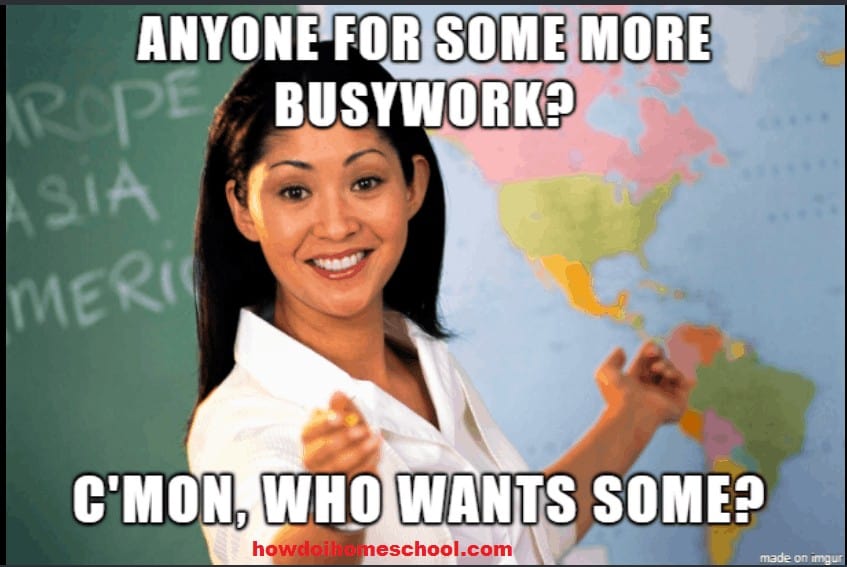 …but, there's way less than in school…
College Homeschool Memes
A great advantage of home education is that you can start college incredibly early…
Other Funny Homeschooling Memes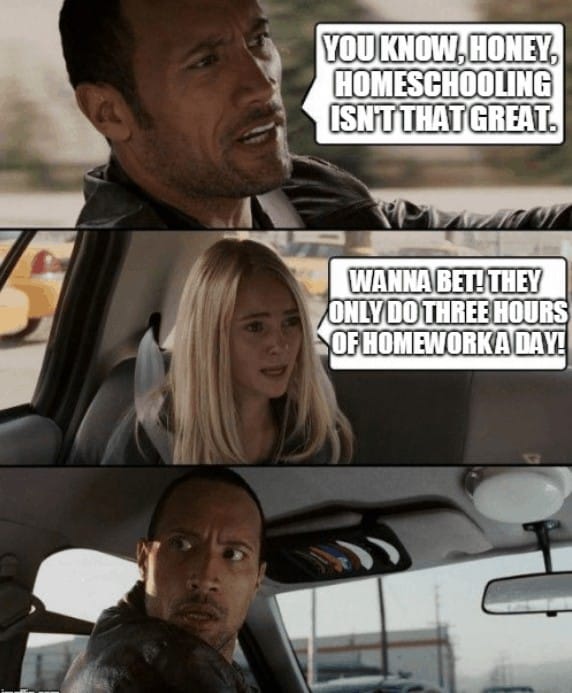 Conclusion
When people choose to home educate their families, they go against the grain. When they do this, people can see many differences compared to others who choose to send their children to public school. These differences and ironies are reflected in these funny homeschool memes. I hope you've really enjoyed them. (If you have a funny meme you've made that you'd like to see on this page, I'd love to include it.)