Homeschooling has become an increasingly popular choice for families, and more and more students who have been homeschooled are seeking higher education. However, the process of getting into college can be different for homeschooled students compared to their traditional school peers. It's important for homeschooled students and their families to understand what they need to know to make the homeschool college admission process as smooth as possible.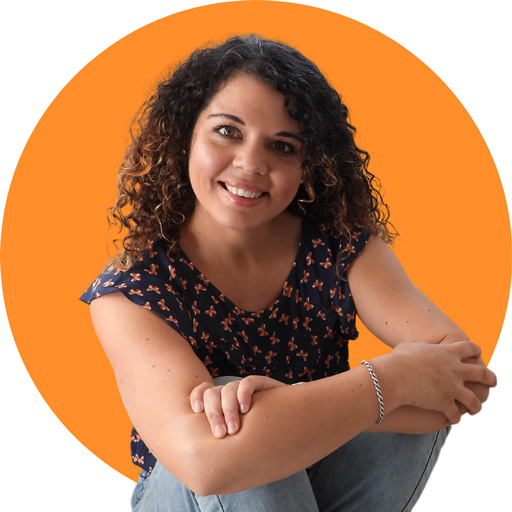 I hope you enjoy reading this blog post. If you want to do my course on how to homeschool, click here.
College Admissions and Homeschool Eligibility
First and foremost, homeschooled students need to know that they are eligible to apply to colleges and universities just like any other student.
However, the admission process may differ, as colleges need to assess their academic preparedness.
Many colleges will ask for homeschool transcripts, standardized test scores, and portfolios demonstrating their skills and abilities.
Some colleges may also request additional information, such as a list of courses taken, grades earned, or teacher evaluations.
Homeschooled students need to familiarize themselves with the specific requirements of each college they are interested in attending.
Portfolios: Homeschool College Admissions
Homeschool portfolios are important components in the college admission process for homeschooled students.
They comprehensively represent a student's academic achievements, extra-curricular activities, and personal interests.
For homeschoolers, the portfolio serves as a means to showcase their unique homeschooling experience and demonstrate their readiness for college-level work.
When creating a portfolio for homeschool college admissions, it's essential to include a detailed curriculum plan, standardized test scores, samples of their best work, and letters of recommendation from teachers or community leaders.
These portfolios can help to provide admissions officers with a well-rounded understanding of the homeschooler's capabilities and qualifications, making them a valuable tool in the college application process.
Transcripts for Homeschool College Admission
In the context of college admissions for homeschoolers, transcripts play an important role in showcasing a student's academic achievements and abilities.
Homeschool transcripts, also known as portfolio transcripts, are documentation of a student's coursework and activities completed throughout their homeschooling journey.
When submitting college applications, homeschoolers may use these transcripts to demonstrate their knowledge and skills in a particular subject area.
A well-prepared and comprehensive homeschool transcript can make a positive impact on a college admission decision and help homeschoolers compete with traditionally-schooled students.
The key to a strong homeschool transcript lies in keeping a thorough record of the student's learning experiences, including course descriptions, grades, and any relevant extracurricular activities.
What if I Don't Have a Transcript Because I Didn't go to School?
If you didn't attend a traditional school, you may not have a transcript, which is a traditional document used to show a student's coursework and grades.
However, many colleges and universities accept alternative forms of documentation for homeschooled students, such as a portfolio or a homeschool transcript created by the student or their parents.
This can include materials such as samples of work, descriptions of coursework, standardized test scores, and extracurricular activities.
It's essential to research the specific requirements of colleges you're interested in and to provide as much information as possible to demonstrate your skills and knowledge.
Homeschoolers Educational Backgrounds
Another important factor for homeschooled students to consider is their educational background may not match the traditional high school curriculum.
Homeschooling parents may have tailored their child's education to their interests, strengths, and weaknesses, and this may not align with the courses and requirements of a traditional high school.
But, at this point, don't panic. It's an easy fix. 
Many colleges have tried to recognize and accommodate the diverse educational backgrounds of homeschooled students.
Homeschooled students can speak with college admission officers to discuss how they can demonstrate their academic preparedness and what additional information may be required.
In most cases, homeschoolers can do a simple admissions test like the SAT and the SAT. These tests assess a students preparedness for college.
More on Admission Tests like the SAT and ACT
The SAT or ACT is often required for entry into college.
But homeschooled students may also have to take subject-specific tests, such as the Advanced Placement (AP) exams.
Again, it is important to check with each college to determine what tests they may require and plan accordingly.
The SAT
The SAT (Scholastic Assessment Test) is a standardized test used by colleges and universities in the United States to evaluate applicants for undergraduate programs.
The test measures critical reading, mathematics, and writing skills, and is intended to provide a snapshot of a student's academic readiness for college-level work. The test is owned and administered by the College Board, a non-profit organization that provides a range of educational services to students and educators.
The SAT is typically taken by high school juniors and seniors, and scores are considered alongside other factors like grades and extracurricular activities in the college admissions process.
The SAT is offered several times a year at test centers across the US and around the world.
The ACT
The ACT (American College Testing) is a standardized college admission test taken by high school students in the United States and internationally.
The test measures skills in English, mathematics, reading, and science and is accepted by most colleges and universities in the United States as a criterion for admission.
The ACT is often used as an alternative to the SAT test, and students may choose to take either one or both exams.
The ACT test format consists of four sections: English, Mathematics, Reading, and Science, and takes around 3 hours to complete. The ACT also offers an optional writing test, which measures writing skills and is required by some colleges and universities.
The test scores are used by colleges and universities to evaluate a student's academic preparation for college coursework and to help determine eligibility for scholarships and financial aid.
Be Proactive
Finally, homeschooled students should be proactive in seeking resources and support as they navigate the college admission process.
They can seek out homeschooling support groups, online communities, or talk to other homeschooled students who have already gone through the process.
They can also reach out to college admission officers or guidance counselors to ask questions and get more information.
Can Homeschoolers Go to Harvard?
Yes, homeschoolers can go to Harvard and other top universities.
In the college admissions, homeschoolers are evaluated similarly to traditional high school students.
Admissions committees look at various factors, including:
academic achievement,
extracurricular activities,
standardized test scores (such as the SAT or ACT),
recommendations,
essays, and
personal interviews.
Homeschoolers can demonstrate their academic skills and interests through a portfolio of their work, taking standardized tests, and participating in local homeschooling co-ops or community events.
It's important for homeschoolers to research each college's admission requirements and provide ample documentation of their education to increase their chances of being admitted.
What are the Best Colleges to Go To?
After you've navigated the homeschool college admission process, you need to figure out the best colleges to attend depend on an individual's specific needs and goals.
Some factors to consider include the cost of attendance, location, size, majors and programs offered, campus culture and student life, opportunities for internships and research, and the reputation and prestige of the institution.
If you're deciding to choose distance learning over traditional face-to-face experience, you need to check whether they are offering accredited degrees that you can get online.
It is also important to consider a college's graduation and job placement rates, as well as its accessibility for students with diverse backgrounds.
Some of the most highly regarded colleges and universities in the United States include
Harvard,
Princeton,
Yale,
Stanford,
MIT, and
Caltech.
In the UK, top universities include:
University of Cambridge,
University of Oxford,
Imperial College London, and
the London School of Economics.
You should research and visit several colleges to determine the best fit for you.
Is There a Christian College?
Yes, there are many Christian colleges and universities around the world that cater to students who want a faith-based education.
These colleges often offer a robust curriculum emphasizing religious and moral values and opportunities for spiritual growth and community service.
Some popular Christian colleges in the United States include:
Bob Jones University,
Liberty University,
Wheaton College, and
Calvin College
This names just a few of the Christian colleges, but there are many more.
Want to Learn About Homeschooling?
So, you've learned a lot in this Simply Charlotte Mason curriculum review.
But you may want to learn more about homeschooling in general. There are two great ways to learn more about homeschooling: one is free, and one is a $67 fundamentals course.
1. The Ultimate Homeschool Parenting Program
Transform your homeschooling experience and take it to the next level with our comprehensive online course.
Led by expert educator Rebecca Devitt, you'll learn the strategies and techniques you need to succeed in homeschooling. This program is packed with valuable resources, a personalized curriculum, and an effective way to manage your time that will help your children thrive.
You'll have lifetime access to the course for just $67.
Sign up now and start your journey to a successful homeschooling experience!
2. The Free How to Homeschool YouTube Channel
Want something better than a homeschool blog? Look no further than the How to Homeschool YouTube channel!
This channel is designed to help homeschooling parents with expert tips, educational content, and a wide range of resources.
Whether you're a seasoned veteran or new to the homeschooling world, you'll find something valuable on our channel. And the best part? It's completely free!
I know you're going to love the channel!
Conclusion: Homeschool College Admissions
In conclusion, homeschooled students can attend college and have a successful experience just like any other student. However, they may need to provide additional information to demonstrate their academic preparedness, and may need to take additional tests. With proper planning and preparation, homeschooled students can successfully navigate the homeschool college admission process and achieve their higher education goals.