Congratulations! You have homeschooled a high school student all the way through to graduation! It's a wonderful and exciting time, but now you need to figure out how to create something called a homeschool transcript.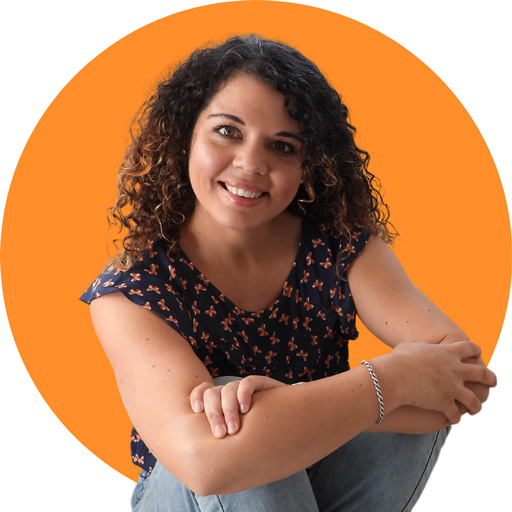 I hope you enjoy reading this blog post. If you want to do my course on how to homeschool, click here.
Don't worry; today, we're going to discuss homeschool transcripts, why you need one, and how to easily make one without spending hours trying to figure out a complicated system.
We will walk you through the process so that you're ready to create fantastic homeschool transcripts for your children.
What Are Homeschool Transcripts?
If you're wondering what a homeschool transcript is, it's simply a short record of your child's work in high school.
It will include all the homeschool classes your child took between the 9th and 12th grades and any college courses or online classes.
A homeschool transcript doesn't stop there!
You can also include extracurricular activities, test scores, and awards on a transcript.
The goal is to make the transcript as complete as possible while keeping it short, one to three pages in length.
Why Do You Need Homeschool Transcripts for Your Kids?
Your child will need a high school or homeschool transcript as he or she moves forward with their adult life. Colleges may ask to see the transcript in order to decide if they will accept your child's application.
Trade schools, the military, and immediate employers may also ask to see the homeschool transcript. It's usually needed during the first few years after a child graduates from high school.

When to Make a Homeschool Transcript
I suggest you start working on the homeschool transcript when your child starts high school. You don't need to fill in everything at once, but it helps to fill in each year as you finish the year.
This will prevent you from scrambling to remember back four years ago and precisely what your child studied and did during their freshman year of high school while you're preparing applications. 
While you think you'll remember everything that happened freshman year of high school, events will blur by the time you reach senior year.
The best part is that you don't need to update your homeschool transcripts weekly or even monthly. 
Instead, I opened the transcript at the end of each school year and wrote down any courses taken, grades, and credits received.
I also updated any clubs my kids were involved with and included their standardized test scores.
How to Make Homeschool Transcripts
You can make a homeschool transcript at home using your computer or pick up an editable document. Another option is to use a product like Hey Congrats! to create your transcript easily.
What Information Is Included on Transcripts
The information included on a homeschool transcript isn't just your child's name and the classes they took in high school. 
Write Official Transcript
You must write the words 'Official Transcript' at the top of each transcript page.
This will let everyone reading the transcript know it's an official transcript rather than a list of classes put together on the fly.
Beginning of the Transcript
The beginning of the transcript should also include information such as the name of your homeschool. You could use your last name or skip that section if you don't have an official name.
Also, ensure you include the address, your child's full name, and the names of your child's parents.
You might also want to include your child's email address and your email address, as well as decide who is the principal of the school. 
Sometimes people include their child's social security number on the transcript. This is not required, though.
Homeschool transcripts also include the entrance date and graduation date. The entrance date is the date your child started high school. The graduation date is the month and year you expect your child to graduate from high school.
After the beginning section of the transcript, you will list the classes your child completed in high school.
Listing High School Classes on A Homeschool Transcript
Homeschool transcripts can then be divided into sections.
Most transcripts are divided by year. So classes taken during your child's freshman year of high school are listed together, along with classes taken during the sophomore, junior, and senior years as well.
My preference has been to divide my transcript by subject. This gives my children and me the flexibility to continue a class into the following school year as needed. 
For instance, art appreciation is a class that we studied for short periods throughout high school.
Each year, only a quarter's worth of work was done, but by the time the senior year was finished, my children had earned a full credit for the work they'd completed.
Using the nontraditional method or organized classes by subject means that not all organizations will accept the transcript, although many will accept it.
This was brought to my attention by a fellow homeschool mom during a conversation. Her children were all extremely athletic and sought athletic scholarships with a national organization. She needed to use a traditional transcript organized by year as the national organization would not accept a non-traditional transcript.
So if you're thinking about using a non-traditional scholarship, check any scholarships and schools your child may be applying for. You may need a traditional transcript organized by year in order to be considered for the scholarship or school.

Credits on the Homeschool Transcript
High school credits work differently than college or university credits. In high school, a full-year course is one credit. A half-year or semester course is half a credit, and a course that only lasted for a quarter of the year is a quarter credit.
In general, if your child spent 135 hours working on a subject or completed the textbook, you will count that as one credit. Sixty-eight hours or half the textbook would be half a credit. Thirty-four hours or ¼ of a textbook would be a quarter of a credit. 
You might list the credits as follows:
Algebra  1 credit  A
Geography ½ credit A
Drawing ¼ credit A
Be sure to check any colleges or universities your child might be interested in attending early in your child's high school career. This will allow you to ensure you have enough credits in each subject and your child takes any specific classes the school requires.
Dealing with College Classes on a Homeschool Transcript
If your children have taken college classes during high school, you will need to note this on your transcript, especially as your children will need to send the college transcript to any universities along with their homeschool transcripts. 
The easiest way is to go ahead and give your child credit for the college classes on the homeschool transcript but put an asterisk (*) next to any college class. Underneath the class section of the transcript, put a small note that any classes with an asterisk next to it were taken at Blankety Blank College.
GPA on Transcripts
Another bit of important information you will need to include on your homeschool transcript is your child's GPA. The GPA is your child's grade point average.
Most of the time, people use a 4-point scale. This is the scale I use with my children.
| | |
| --- | --- |
| Grade | Points |
| A | 4.0 |
| A- | 3.7 |
| B+ | 3.3 |
| B | 3.0 |
| B- | 2.7 |
| C+ | 2.3 |
| C | 2.0 |
| C- | 1.7 |
| D+ | 1.3 |
| D | 1.0 |
| F | 0.0 |
To calculate the grade, you add the number of credits and the points for each credit. 
Here's a brief example:
| | | |
| --- | --- | --- |
| Course | Credit | Grade |
| Algebra | 1 | A- |
| English | 1 | B+ |
| Art | 1/2 | A |
| Geography | 1/2 | C |
The total number of credits is 3.
Adding the grades = (1)3.7 + (1)3.3 + ½(4) + ½(2) = 10
GPA  grade/credits or 10/3 = 3.33
You will need to include your child's GPA underneath the list of classes taken in high school, as colleges and universities will want to see that information.
Also include any courses taken at colleges in your child's GPA, as the classes are included in your child's transcript.

Bottom Section of the Transcript
After you have listed all the classes your child has taken in high school, you can also add a section to list other information institutions may wish to know about your child.
This information includes activities, awards, achievements on the transcript, and brief information about any hobbies or volunteer work your child has completed.
My preference has been to list the standardized tests and their scores immediately after the list of courses.
Then I include a section on extracurricular activities such as volunteer work, clubs, awards, achievements, and sports.
Often I will write Chess Club 2004-2008 rather than list each year my child participated in the club. This gives me more room to include more activities on the transcript.
Do Homeschool Transcripts Need to Be Notarized?
No, homeschool transcripts don't need to be notarized to be official. 
While it used to be advised to notarize a homeschool transcript to make it more official, it no longer needs to be done. Universities and colleges are used to seeing homeschool transcripts, although you may be asked to send an official transcript.
Unofficial Versus Official Transcripts
An unofficial transcript is simply a printed copy of the transcript.
You can carry one on you when speaking with college admissions.
An official transcript comes in a sealed envelope, ensuring that the transcript was not tampered with from the time it was printed, signed, and sealed and when it was handed to the inquiring party.
Most college and university applications will want to see an unofficial transcript when chatting with you about the possibility of attending school there.
However, when you apply to the school, you must send an official transcript.
How to Make Homeschool Transcripts Official
When a public high school or college sends an official transcript, they send the transcript in a sealed envelope inside of the mailing envelope. The sealed envelope allows whoever receives the transcript to know that the transcript has not been altered while in transit.
Here are the steps to make an official homeschool transcript.
Print and sign the homeschool transcript.
Put it into a legal-size envelope and seal the envelope.
Sign your name across the seal on the back of the envelope.
Send this sealed envelope to the party requesting an official homeschool transcript.
And that's it!
How to Get Homeschool Transcripts
There are several ways to get homeschool transcripts for your children. The first and easiest is to use a product such as Hey Congrats! to put together a transcript for you.
You can also find free templates online or create your own homeschool transcript.
Easy Homeschool Transcripts
Hey, Congrats! by Wall Candy Printing provides products for homeschool graduates, such as homeschool diplomas, transcripts, awards, and certificates.
You'll be able to order printed diplomas, transcripts, awards, and certificates to showcase your child's hard-earned accomplishments. 
Another option is to order a print-your-own own digital files kit for you to complete in the comfort of your home.
Even better, Hey Congrats doesn't require a minimum order, set up fees, or small order fees for you to order the perfect product for your graduating senior.
Plus, you'll get life-long support in addition to the top-quality products and payment plans that make giving your child the perfect graduation day easier.
How Do Homeschoolers Write Homeschool Transcripts
When homeschoolers write homeschool transcripts, they usually start with a template or an example. This gives you a guideline to follow so you're not attempting to create a homeschool transcript from scratch.
You can also create the transcript using PowerPoint, Word, Google Docs, or Google Forms.
After the transcript outline is together, you can begin adding the information specific to your children, such as English 9 or World Literature.
As I mentioned, there are several ways to make homeschool transcripts. You can create your homeschool transcript from scratch, use a template to copy, or download an editable homeschool transcript. 
Another easy option is to use a product such as Hey Congrats! to create a homeschool transcript for your child.
Creating Transcripts from Scratch
Creating a homeschool transcript from scratch helps to sort out what information you'd like to include on the transcript before you begin. You can use a scrap piece of paper or a napkin, but it will give you a starting point.
Then create a table to provide an outline to follow and insert the relevant information into the document. 
First, ensure all the necessary information is included in your homeschool transcript.
Homeschool Transcripts Template
You can also pick up a homeschool transcript template to copy. This will give you the proper format that most schools and institutions expect to see when they receive a transcript.
You can use a program you're comfortable with, such as Microsoft Word, PowerPoint, or Google Documents. Then carefully copy the homeschool transcript to the best of your ability into the program to create a template for you to use.
Remember to update the transcript yearly to keep your child's classes, activities, and clubs current.

Editable Transcripts 
Another excellent method for creating a homeschool transcript for your homeschooled high school student is to use an editable homeschool transcript document.
If you use one of these editable files, you'll need to fill in the blanks with your child's specific information. Once completed, you will have a homeschool transcript for your child.
Keep the transcript up to date, and you'll have a transcript you can send to various institutions when your child finishes their final year of high school.
The biggest issue with using an editable homeschool transcript file is not being able to adjust the transcript template if you have more or fewer classes, hobbies, or achievements that you would like to record.
Homeschool Transcripts Free
You can also find some excellent free homeschool transcripts available online.
For instance, the Homeschool Parenting Program walks you through the steps to create a free homeschool transcript. Using these steps is an excellent solution if you're trying to save some money.
You'll have a format to follow and can easily update the information at the end of each year of high school. 
Plus, if you have more than one child, you can copy the original transcript you created and update the information for your second child.
I've found it saves time and effort being able to work from my oldest child's transcript when creating a new one for younger children.
Remember that using a product such as the Hey Congrats! is one of the easiest methods for creating a homeschool transcript.
You'll know that you're not missing any necessary information that schools and institutions need to see on your child's transcript.
Homeschool Transcripts Examples
You'll be able to find some fantastic examples of homeschool transcripts in the Homeschool Parenting Program.
Not only does it walk you through the necessary steps to creating the perfect transcript for your high school graduate, and gives you examples and templates for you to use.
Be sure to check out the Homeschool Parenting Program to answer all of your homeschool questions. 
Creating Homeschool Transcripts
When creating homeschool transcripts for your children, you will want to create them at the beginning of high school. Making the transcript from the start will prevent you from forgetting about any classes, hobbies, or volunteer work your child has completed during the school year. 
Then carefully fill in the pertinent information in the transcript. You must ensure that you have included each class's grade and credit load. 
Remember that credits during high school are not the same as a university or college credits.
College credits count the number of hours in class each week. However, high school credits count each year-long course as one credit. So a year of algebra is 1 credit. One semester of English is ½ credit. A quarter of art would be ¼ credit.
Once you've collected all the information you'd like to include on your transcript, fill in that information on the homeschool transcript.
By the time your child is a 12th grader, you will have a current transcript to send to various institutions that may need one.
Remember that you don't need to notarize your transcript.
Instead, if a school asks for an official transcript, print off a copy and sign the transcript. Then place the transcript into a sealed envelope and sign across the seal.
Place the sealed envelope into a second envelope to mail the sealed envelope to the organization requesting an official transcript.
Homeschool transcripts are intimidating to think about creating. You need to gather a wide variety of information, organize it, and format the information correctly into a transcript. It's exhausting to think about!
So if you're intimidated by the thought of creating a transcript for your children, then check out Hey Congrats! You'll be able to easily create beautiful and complete homeschool transcripts for all of your high school teenagers.