Homer Reading is a learn-to-read program for children as young as 2-years-old. It uses play-based activities to build foundational reading skills. It allows children to learn at their own pace by gauging the child's skill level and then offering them appropriate material. Homer Reading claims that it is a proven reading app that increases early reading scores by 74%. It has won multiple awards.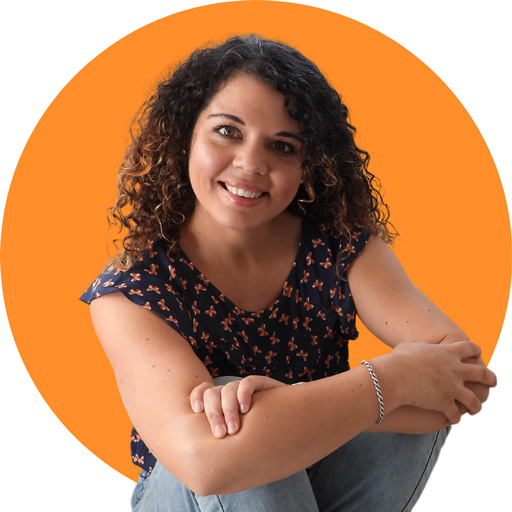 I hope you enjoy reading this blog post. If you want to do my course on how to homeschool, click here.
The Homer program is named after the famous orator Homer, the classical blind Greek poet who wrote the Odessey and the Illiad. Students follow a pigeon called Homer as it shuffles them around the screen as their mascot.
In this Homer Reading review, we'll look at what the program looks like and its cost.
I was compensated for my time reviewing this material. All opinions are honest in this post. This post has affiliate links whereby I earn an income. This allows me to be a stay-at-home mom and keep writing which is what I love!
What is Homer Reading?
Homer Reading is a literacy program for children aged two to eight. It teaches children to read using engaging methods such as songs, stories, drawings, and voice recording. It also includes general lessons.
When entering the app, a map which looks similar to Candy Crush presents itself to students. This gives them a visual picture of the progress they're making.
Children get a choice of reading activity they want to do. These choices include art, song, learn-to-read lessons, first readers, discover the world, storytime and brain games. We'll take a look at these sections more closely below.
Art
Students can draw anything. This can be a great place to practice writing letters or words.
Songs
To begin, the song is white. As the singer sings, the words being sung are highlighted in red. Children can also sing the song themselves.
There is a huge amount of choice including sing-along songs, silly songs, lullabies, nursery rhymes, folk songs, alphabet & numerical learning songs, dance songs, classics, and holiday/seasonal songs.
There are even songs in different languages. I presume this is to help children with phonics or for children who speak these different languages.
Learn-to-Read Lessons
This area gets into the nuts and bolts of reading using traditional reading lessons (an example of this lesson is on Youtube below) It helps children recognize sounds and letters. It does this by going through big letters and then little letters. Next, it helps children recognize the letter at the beginning of a word (A in Actor), the middle of a word (A in cAp), and the end of a word.
It also goes through simple sight words with children, helping them recognize easy words by memory.
Discover the World
In the Discover the World section, the Homer Reading app offers a huge variety of lessons including:
aeroplanes & trains, cars and trucks (so popular with my boy!)
larger than life (e.g. large animals like dinosaurs, the solar system)
zoo, marvellous mammals, feathered friends, flight,
reptiles, slick and slimy
five senses, sight and sound, touch&smell&taste, our bodies, Run&Skip&Move
welcome to the ocean, ocean friends, ocean explorers
unbelievable stories, U.S. Presidents, White House Wonders
summer, winter, Back to school
Exploring Egypt and Haloween
Each option allows you to choose around 7 different stories on the topic.
Storytime in the Homer Reading App
This section introduces you to many different stories covering different topics. These include:
Letters in 'Meet the Letters', Power Words
Saturday surprise
Homer stories, folk tales, family stories
Adventure and bedtime
Classics like Cinderella
Kindness, Friendship
Funny Stories, Animals
Fables and Myths
School, World, and Nature and
Holidays
Again, these have many options in the one topic.
First Readers
This section reads simple words to children. It allows them to read it themselves or have the program do it for them.
There are six readers. They progress from easy stories with only a few words to harder ones with many new words.
Brain Games
There are a few different sections here. These include:
Make your own story- use virtual stickers to make a story
Flying letters – throw letters into different spots. Students play with letters and learn them as they go
Memory games – flip a card and try to remember where the pair is. First children can play with animals to get a hang of the game. Then they play with letters. They also do this with sight words
Letter Hunts – children pick what's a letter and what's not
Letter Puzzles – students match the picture with what starts with the letter (v with van)
Go-Togethers – matching pictures with ideas (rockets with astronauts)
What's Different – spot the difference
Stickers – like Make your own story
Puzzles – assorted puzzles to make kids think
Colors – recognizing colors
Sports – using sports themes learn about sizes and letters
Numbers and Shapes help children recognize numbers and shapes
Robots and Haloween
There is so much choice!
How to Access Homer Reading
You can access the Homer Reading program via an iPad as an app, or on the Web.
There is also an option for printable resources.
I recommend the app. This is because I did it on the browser and it was a little more clunky than an iPad would have been. An added difficulty was that I can't trust my three-year-old with a mouse on my computer as he doesn't know how to use it. This wouldn't be such an issue on the iPad however.
How It Works
Parents or teachers add a child and choose their age and gender. Depending on the age chosen, children do easier or more advanced lessons.
What the Program Looks Like
I used Homer Reading with my son, Luke who has just turned three. You can check out the video below.
I was excited there were options for two and three-year-olds also. Perhaps I'll let Luke have a go at the two-year-old program…
Homer Reading Cost Price
You can try the Homer reading app for free with a trial for 30 days. After this period costs $45/year (usually $120) or $9.99 a month.
When you sign up for the free trial, you get unlimited access to all reading materials for four children. You can cancel anytime.
If you're a teacher or educator, you can get Homer Reading for free which is rather fantastic!
Conclusion
Homer Reading is a great option when you're looking at learn-to-read programs. I like that Homer offers material for children as young as two-years-old. Because the program is so colourful and engages students with fun pictures, motivating children to do this program is easy. Homer offers parents a free trial, so there's nothing stopping you from checking them out now 🙂