In the grand scheme of healthcare, the spotlight often falls on doctors and nurses. Yet, behind these frontline roles lies a world of professionals whose tireless efforts ensure the health and well-being of communities at large.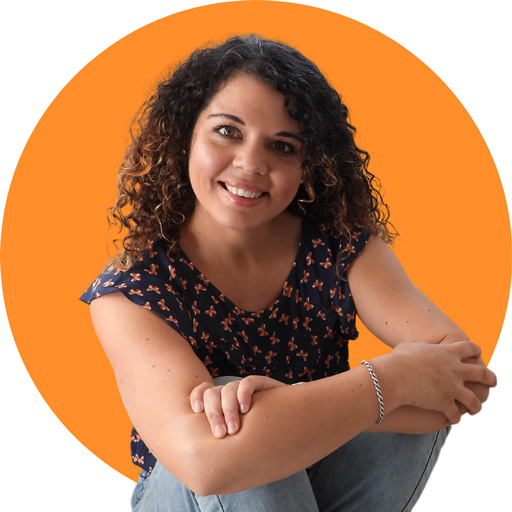 I hope you enjoy reading this blog post. If you want to do my course on how to homeschool, click here.
We're talking about public health professionals, the unsung global health heroes. These professionals work diligently to devise strategies, policies, and programs that combat diseases, promote health, and extend life expectancy.
The landscape of public health is dynamic. Instead, it continuously evolves, like the health challenges it seeks to address. In the face of pandemics, environmental hazards, and health inequities, the field is rapidly expanding and advancing, offering a plethora of rewarding career paths.
As we delve deeper into this landscape, we'll explore some top careers worth considering in public health (apart from doctors and nurses).
Please Note: This is a Guest Post by Carla Adams.
Understanding the Public Health Sector
Public health is a vast field that intersects various disciplines, ranging from social and environmental sciences. Its primary focus is to protect and improve the health of people and their communities. This sector accomplishes this by promoting healthy lifestyles, conducting research to prevent disease, implementing educational programs, recommending policies, administering services, and regulating health systems to achieve health equity.
One significant stride in public health is the increasing recognition of higher education in this field. A prime example is the Doctorate in Public Health. Earning a DrPH online can catapult professionals into leadership roles, helping them develop advanced skills in policy-making, program management, strategic decision-making, and high-level research.
However, let's not lose sight of the bigger picture here. If you're wondering which path in public health is right for you, we're about to dive into some of the top careers in the sector.
Top 7 Careers in Public Health
1.      Epidemiologist
Average Annual Salary in the US: $70,990
Projected Job Growth: 5% (Above average)
Typical Requirements: Master's Degree in Public Health (MPH)
As epidemiologists, these professionals serve as health detectives, investigating the patterns, causes, and effects of diseases within communities. In addition, their role involves orchestrating and implementing research studies, analyzing health data, and interpreting results to inform and guide public health strategies and policies.
2.      Public Health Consultant
Average Annual Salary in the US: $70,000
Projected Job Growth: 11% (Significantly above average)
Typical Requirements: Master's Degree in Public Health
Public health consultants deliver expert guidance on public health matters to various entities, including organizations, governments, and individuals. They tackle various health issues, from infectious diseases to environmental health. Their duties encompass the planning and execution of health programs, conducting research, and formulating public health policies.
3.      Health and Safety Engineer
Average Annual Salary in the US: $91,410
Projected Job Growth: 4% (Average)
Typical Requirements: Bachelor's Degree in Engineering, Public Health, or related field
Health and safety engineers are tasked with reducing risks and ensuring safety within workplaces and communities. They design systems and processes that prevent illnesses and injuries, perform workplace safety inspections, and suggest solutions to possible health hazards.
4.      Biostatistician
Average Annual Salary in the US: $91,160
Projected Job Growth: 33% (Much faster than average)
Typical Requirements: Master's degree in biostatistics, statistics, or a related field
Biostatisticians use statistical techniques to analyze data related to public health issues. They design studies, develop surveys, analyze data, and interpret results. Their work helps shape public health policies, programs, and treatments.
5.      Health Educator
Average Annual Salary in the US: $46,910
Projected Job Growth: 11% (Faster than average)
Typical Requirements: Bachelor's degree in health education or health promotion
Health educators develop and implement strategies to improve the health of individuals and communities. Health educators work in various settings, including hospitals, schools, and non-profit organizations.
6.      Public Health Administrator
Average Annual Salary in the US: $100,980
Projected Job Growth: 32% (Much faster than average)
Typical Requirements: Master's degree in health administration (MHA), public health (MPH), or business administration (MBA)
Public health administrators manage public health services like hospitals, health departments, and clinics. They plan, direct, and coordinate health and medical services, and they work to improve efficiency and quality in delivering healthcare services.
7.      Environmental Health Scientist
Average Annual Salary in the US: $71,360
Projected Job Growth: 5% (Above average)
Typical Requirements: Bachelor's Degree in Environmental Health or Biology
Environmental health scientists are instrumental in recognizing, preventing, and managing environmental aspects that can impact public health. They perform research on diverse environmental health threats, devise strategies to reduce these risks, and collaborate with policymakers to enforce health protection measures.
Exploring the Diverse Work Environments in Public Health
When it comes to workplaces, public health professionals aren't confined to one setting. Thanks to the versatile nature of the field, they find opportunities in various environments, working towards the common goal of promoting health and preventing disease. Here's a glimpse of some typical workplaces:
Global Health Organizations: These entities aim to improve health conditions globally. Professionals here might work on international health policies, global epidemics, or humanitarian relief efforts.
Federal, State, and Local Government Agencies: These agencies implement and manage public health programs at different administrative levels, working on everything from disease control to health education.
Community Organizations: These grassroots organizations often focus on the health needs of a specific community or demographic. Professionals here might work on targeted health promotion campaigns or local health interventions.
Colleges and Universities: Academic institutions employ public health professionals in research, teaching, and policy development roles.
Hospitals and Traditional Medical Facilities: These settings require public health professionals to manage infection control, patient education, and community health initiatives.
Nonprofit Organizations: Nonprofits focus on public health issues, from disease prevention to health advocacy. Professionals in these organizations often work on program development, fundraising, and community outreach.
Private Companies: Many private companies, especially those in the healthcare sector, employ public health professionals in occupational health, health promotion, and corporate wellness.
Final Words
Embarking on a public health career journey signifies a pledge to enhance individuals' and communities' well-being and quality of life. Whether you're an aspiring epidemiologist, health educator, or public health administrator, your work will play a vital role in shaping healthier futures. So, delve into these roles, explore your interests, and remember – every path in public health leads to the same destination: a healthier world.