Video content consumption has been on the rise in the past decade. Then, the events of 2020 sparked an exponential increase in video creation and consumption. The pandemic was also a catalyst for online learning, shifting students to a distance learning model and creating more time for professional and personal development through online courses.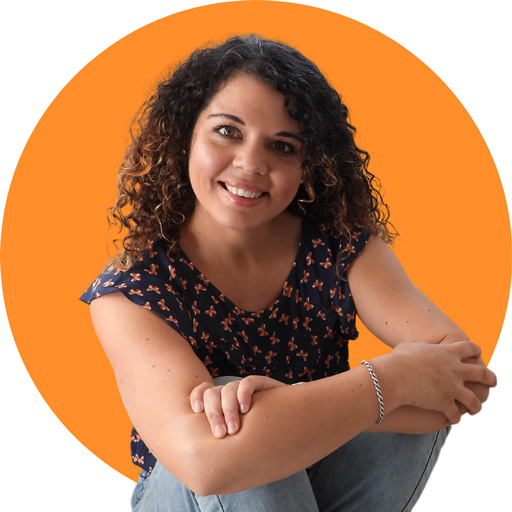 I hope you enjoy reading this blog post. If you want to do my course on how to homeschool, click here.
While the pandemic panic has passed, video is still an integral component of online learning in 2023. Here are some factors that make this medium effective for sharing knowledge and building skills.
Please Note: This is a Guest Post
Innovations in Remote Technology
While video calls and screen recording aren't new concepts, they've evolved tremendously over the past few years.
Thanks to innovations on the internet, cloud technology, and access to high-speed internet in remote areas, video communication tools are becoming more sophisticated and available. 
While companies and educational institutions were forced to pivot in 2020, many tools proved too valuable to discontinue use. 
Video conferencing tools

allow educators to meet with students and parents with minimal disruption to schedules.  Online office hours allow students to get one-on-one help, and virtual parent-teacher conferences can be done without everyone having to take time off work or miss class. You can also divide larger groups into smaller, more manageable breakout rooms for discussions and collaboration, which helps keep everyone engaged.

Screen recording software

helps educators to share feedback and guidance while connecting asynchronously. They can record themselves providing commentary on student work, or share a presentation with voiceover. Students, on the other hand, can use screen recording to capture the process of completing an assignment and send it to the teacher for feedback.

Screen sharing tools

ensure everyone is on the same page, regardless of geographic location.  Online whiteboards provide a space for collaboration and brainstorming, while live document editing prevents the need for duplicate work. Using such tools helps ensure clarity and understanding.
Improving Marketability
Video marketing has revolutionized how we do business. 99% of businesses participating in Wyzowl's annual State of Video Marketing report indicated that video marketing would continue to be a top priority in the years to come. 
One of the benefits of marketing video courses is the inherent opportunity for content repurposing.
With text-based and in-person courses where video doesn't feature as prominently, it's difficult to create video marketing collateral. But with online education, you can easily create short or full-length videos to share on social media, your website, or other marketing channels.
For example, you can use a free video trailer maker to create an intro or video description for your online course. 
The ease of repurposing video content for marketing materials also improves the ROI of campaigns by using existing content rather than creating something entirely new. Jay Baer, bestselling author and founder of Convince & Convert, practices what he preaches by repurposing every video into audio podcasts and transcribing posts across several blogs and social media channels.
These efforts have led to 500 podcast posts, a multi-million dollar company, and minimal content-creation efforts. Additionally, a study from Databox showed that 90% of marketing participants found repurposing to be more effective in building reach, engagement, and ROI.
Making Education Accessible
Video is the most accessible medium for sharing information. Thanks to the role technology plays in our everyday lives, billions of people have access to the internet regardless of socioeconomic status.
Community centers and libraries offer access to those with limited technical capabilities at home. As everyone can share relevant content online, the need for costly textbooks and school supplies also decreases. 
This factor also creates opportunities to learn from experts, regardless of geographic distance. Students in India can learn from experts in America and vice versa without leaving home. In many ways, video education has helped dismantle the capitalization of education.
Sites like Coursera and edX offer free courses from Harvard, Yale, and other Ivy League institutions. Students can watch recorded videos of lectures and classes without paying tuition or worrying about acceptance.
Video can also enhance instruction for students with learning disabilities. The visual and audio elements help people who struggle with literacy or any limitations comprehend the content. The addition of captions or subtitles can help those with hearing loss or non-native speakers grasp the lessons.
Demonstrating Complex Ideas
Some ideas and processes are complicated to teach through written documents.
For example, people learning about computer programming and coding benefit much more from visual process demonstrations. Video storytelling is also useful in the sciences when educating children on biological systems, etc.
Video content presents an opportunity to show and tell. This provides learners with visual, auditory, and linguistic cues to help them learn. 
Consider the Krebs Cycle, one of the most challenging chemical processes to learn and the bane of medical students' existence. Video and animation have proven to be effective for learning such complex subjects, even at a university level. 
Improving Learner Retention
Finally, evidence shows that video is an effective medium for improving attention, comprehension, retention, and memory when learning something new. It helps students get better outcomes for their time and effort in their studies. 
Studies evaluating the difference in learning retention and student satisfaction at a college level when using text-based learning versus problem-based video instruction showed a significant difference in favor of video. 
Wrapping Up
Video has long been a powerful tool in education. From the early days of educational videos played on a VCR to interactive CD-ROMS, the idea of using visuals to teach is nothing new. Video becoming an integral part of online learning was inevitable, and it will continue to be essential as our digital world evolves.