The Good and the Beautiful curriculum seems to have everything going for it if you're looking for a Christian homeschool curriculum. It's a curriculum that provides children with a thorough education for an affordable (if not free) price. It has Charlotte Mason influences, teaching good morals and character. It's easy to use and probably the most visually pleasing homeschool curriculum you'll find today. But there's something about it that is not quite right. Is it that The Good and the Beautiful (TGATB) is Mormon as some people say…or is it deeper than that? Let's dive into The Good and the Beautiful controversy.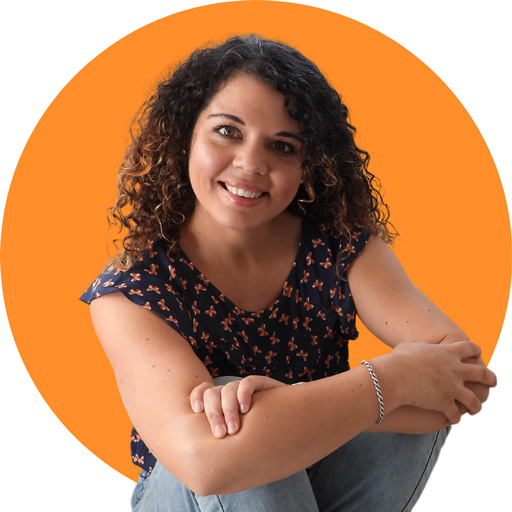 I hope you enjoy reading this blog post. If you want to do my course on how to homeschool, click here.
To start unraveling this mystery, we need to look at the people TGATB target audience.

"Nondenominational Christianity" at The Good and The Beautiful?
People who look into using The Good and the Beautiful curriculum are generally looking for a solid Christian homeschool curriculum that's easy to use and affordable.
They hop onto the internet, see this wonderful curriculum that markets itself as a non-denominational Christian curriculum (a program where you can get entire grades for free!), and the deal is closed.
But is it really non-denominational in the sense that most Protestant Christians mean?
For me, as a Baptist church member, I think of a non-denominational church as holding the Bible alone as the sacred word of God – and nothing else.
They may distance themselves from creeds and confessionalism, but they hold the Bible as God's uncorrupted, unadulterated Word.
But TGATB means something different.
They count Jehovah's Witnesses and Mormons, for example, as Christians.
These religions might look at the Bible and give it a nod, but they don't take it as their primary text…let alone their only religious text.

Non-Denominational Christian Writers at TGATB
There are many writers and reviewers of different Christian denominations and religions at The Good and the Beautiful. They include:
Lutheran,
Assemblies of God (Penticostal),
Catholic,
Baptist,
Jehovah's Witnesses,
Mennonite,
The Church of Jesus Christ of Latter-day Saints (Mormon),
Nazarene,
Methodist,
Non-Denominational, and
Seventh Day Adventists.
So, are we really talking about Sola Scriptura Christianity here?
If you look into the beliefs of some of these 'Christian denominations' (e.g. Mormonism, Jehovah's Witnesses), you can clearly see we differ on many points.
For example, Baptists believe Jesus is God, and he is our Saviour because we can never save ourselves.
Mormons believe Jesus is one of many gods (a great moral teacher and example -and also the brother of Satan), and we can become gods too one day and save ourselves through our good works.

Is The Good and The Beautiful Mormon?
Many people ask, 'Is The Good and The Beautiful Mormon?' because they're afraid if they use this curriculum, it will teach their children to become Mormon.
This question usually arises because the questioner has heard the founder, Jenny Phillips, is a Mormon.
It wouldn't be right to say this curriculum teaches children to become Mormon.
In fact, many Christian parents have come out and said there's nothing in the curriculum that concerns them.
While there is an odd quote here and there from Mormon leaders in the curriculum, it's actually a pretty rare occurrence.
That said, I have heard there are links you can follow to find out more about Mormonism within the curriculum.

Is The Good and The Beautiful Secular?
Okay, so if it doesn't teach you about Mormonism, is it secular?
Let's take a look at what secularism is:
Secularism means not connected with religious or spiritual matters.
So, is it secular?
No.
The program states it is a Christian homeschool curriculum.
And The Good and The Beautiful curriculum talks about God and Jesus.
It quotes Bible verses.
It teaches about good morals and character.
But the real issue is that it doesn't talk about the gospel.
That is, Jesus Christ, the son of God and of one essence with God the Father, died for our sins because we can't save ourselves.
We are created beings along with the angels.
Jesus has always been with God the Father and is our Creator.
But, Unity is More Important?
At the heart of The Good and The Beautiful controversy is the idea of 'Christian unity'.
TGATB say they 'encourage unity and kindness among different Christian denominations.'
So, why rock the boat?
It's because the gospel is worth rocking the boat for.
With so many denominations and (I'll say it) religions in this homeschool curriculum, you end up with a lukewarm curriculum.
And if it's a lukewarm curriculum, shouldn't it be spit out?
What We Should Look for in a Christian Curriculum
The big reason to reject The Good and The Beautiful as a Christian is that it doesn't teach the gospel as its focal point.
The curriculum might give the gospel lip service, but good habits and character training, and vague notions of God take center stage.
As fallen beings, we cannot be reminded of the gospel too much!
We should be after a curriculum that reminds our children of this reality OFTEN!
And that's not something you get with TGATB.
The Gospel – The ABC of Christianity?
Every sermon in my church ends with the pastors relating the Bible passage back to Jesus and back to the gospel.
I used to think, 'My goodness. Really? Do we need to end with, "Jesus came to die for our sins because we can't save ourselves." Surely we've done the gospel enough…we must be beyond the ABCs of Christianity.'
Only after many years did I realize the reason all the sermons ended this way is that the gospel is not only the ABC of Christianity. It is the A to Z of Christianity.
And we can't be reminded of this enough.
Our children can't be reminded of this enough.
And, so, the gospel is something we should have stamped all over our children's educational material.
I don't see this in The Good and The Beautiful.
And for me, I'm not so much concerned my children will learn about Mormonism as I am concerned they won't learn about the gospel.
Do I Hate Mormons?
I want to say that Mormons are some of the most gorgeous people I have met.
I see them doing good work after good work.
They're hard-working, kind, generous, and have so many good characteristics in general.
And it does give me pain to write an article like this.
But, the gospel is more important.
And the gospel should be in everything.
Jesus died to save sinners because we can't save ourselves.
And we need to be protecting that reality.
What Curriculum to Use Instead of The Good and The Beautiful
There are lots of great Christian homeschool curriculum programs available today.
Firstly, there is BJU Press, which is a program I use with my children. They have a strong biblical worldview focus in all their materials.
Secondly, there is Lifepac by Alpha Omega Publications. It's a mailable paper-based curriculum that children can do themselves.
Thirdly, there is Veritas Press, a classical online homeschool curriculum with a very strong Christian worldview focus.
I encourage you to check some of these out, or you can use the Curriculum Finding page here to discover something else.
If you're eager to know more about homeschooling and you're new to this whole home education thing, hop on over to my YouTube channel, where a treasure trove of homeschooling wisdom awaits.
From practical tips to curriculum reviews and more, you're going to love it!
For those wanting a comprehensive guide to homeschooling, look no further than my Homeschool Parenting Program.
This online course will equip you with the knowledge, strategies, and confidence to navigate the exhilarating world of homeschooling like a seasoned pro.
Enroll today and unlock the door to extraordinary educational possibilities.
God bless y'all.