With all the panic surrounding COVID-19, I thought it might be a good idea to reflect on a few good things that might arise out of the Coronavirus isolation period of two weeks. I've heard of many people who are glad to have their husband or wife home so they can spend more time with them. Another advantage of being isolated for two weeks is the time it gives us to do various things we don't usually get around to.
So, without further ado, here are 7 good things that might come out of being in isolation for two weeks for Coronavirus (COVID- 19).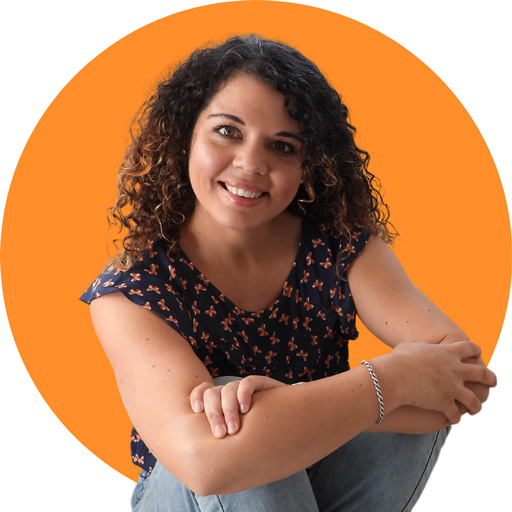 I hope you enjoy reading this blog post. If you want to do my course on how to homeschool, click here.
1. More time with children
With the busyness of everyday life, we often leave little time to spend in quiet, intimate conversations with our children. Conversations usually consist of hurried demands to 'put on your shoes' or 'get another shirt that's actually clean!'. These interactions do little to promote parent-child bonding and may lead to sullenness if it's the only sort of interaction occurring in the family.
Coronavirus isolation is forcing some of us to spend more time together as a family unit. This is a chance to sit down and discuss what's happening in your child's life and genuinely seek to understand their thinking. Too often we assume we know what our children are thinking, but we might be surprised when we quietly sit down and ask them their thoughts on various subjects. Now is a great time to do this!
2. Time to spend with your partner
Coronavirus isolation is also providing an opportunity for many of us to spend more time with our husband, wife, or partner. This can be a lifesaver in a struggling relationship and give both partners an opportunity to find ways to love each other as they spend more time together.
It can be a nice time to have quiet 'date-nights' in the backyard together, or just spend time doing fun things around the home in each other's company. Some people find their relationship with their partner is best after a holiday, or after the weekend ends. (Perhaps this is because they are less stressed as they've had time off and you're less stressed because your partner is now more relaxed!)
3. More time to garden and work on those annoying problems around the house that you never get around to
Many of us want to work on the garden or house problems we're experiencing but don't find time to do so in the midst of the busyness of life. Being forced into two weeks of coronavirus isolation at home offers us a huge amount of time to spend fixing up the house and garden.
There's also a host of physical and emotional benefits that come with being out in nature or the garden. This is not to mention the feeling of accomplishment you'll get when you finish that task that's been on the to-do list for the last 6 months!
4. Time to organize finances and chase up cheaper insurances
Many of us want to save money and see many ways to do it. However, we often don't get time to chase down cheaper premiums or shop in obscure op-shops to save money. Being isolated means we'll have a few extra hours up our sleeves to ring the insurance company and demand a cheaper insurance rate (it also means we might get some cheap online shopping done using the money we've just saved on our expensive premiums ;)).
During your two weeks of isolation, you can save money at home easily by:
using reusables instead of disposables (except maybe for toilet paper…)
setting up some vegetable garden beds and growing your own herbs and veggies
calling your mortgage broker and asking if you can change to a cheaper interest rate…this could save you plenty!
calling up your car, life, health, home & contents insurance providers and seeing if they can give you a cheaper deal. If you've never done this, they almost certainly will and you'll find yourself with a cool $500 in your pocket due to lower premium savings
If you're interested, there are a few more practical ways to save money at this link.
5. Work out if homeschooling or online school is an option for you
While Coronavirus isn't a good reason to homeschool in and of itself, it may give those who have fleetingly thought about homeschooling a good chance to consider if this might be a viable option for thier children.
Some people are already being forced into having their school children home for a few weeks due to Coronavirus isolation precautions. This will mean the beginning of online school transitions and parents staying home to look after young children.
If you've ever considered homeschooling (and there are many reasons why you might do so), this is a great time to see if you enjoy it and it is something you might want to continue.
Of course, you don't have to reinvent the wheel and write your own curriculum or anything. An online school is a good option that parents can consider at present. However, they might want to delve into the homeschooling world further down the track when they're comfortable with online schooling.
6. Time to plan meals so you can eat healthier during Coronavirus isolation
Sometimes I do the odd contract as a Health Consultant nurse and council people in their diet, promoting healthy eating and physical activities. When I do this, I suggest people replace unhealthy foods with healthy ones. The biggest excuse I encounter is that the client lacks time to prepare healthy meals. They don't have time to chop vegetables or package the food up themselves.
Coronavirus isolation offers busy workers a chance to get some healthy eating habits underway. They can do some serious meal planning and put their health first.
7. More time to think about your faith or beliefs
Sometimes we are so time-poor, we have little energy to think about the things that matter most in life. Two weeks of Coronavirus isolation is a great time to think about beliefs that might have a big impact on your life and the lives of your family.
For me, this is a great opportunity to think about how my faith and relationship with Jesus affects my life.
I hope others might also find this a good time to reflect on what they believe and why they believe it (or don't believe it).
Conclusion: Coronavirus Isolation
Many people realize spending more time with their children or partner is a good idea, however, work and school commitments usually leave little time to do this. Being forced to spend more time together could be a really wonderful consequence that comes from being isolated due to the threat of coronavirus. It has the potential to build the family unit and strengthen marriage ties. Sometimes it's nice to think about the positive things that can come out of a disaster like this. I'm interested to know if you have found any good things that have come out of your coronavirus isolation? Comment in the comment bar below.