Starfall Education is a popular online educational platform that provides interactive games and activities to help young children learn. It covers a wide range of topics including reading, writing, math and more. This article will provide an in-depth review of the Starfall curriculum, looking at its benefits, drawbacks, and overall effectiveness for early childhood education. With its comprehensive approach to learning, Starfall can be an excellent way for kids to get started with their education in a fun and engaging way.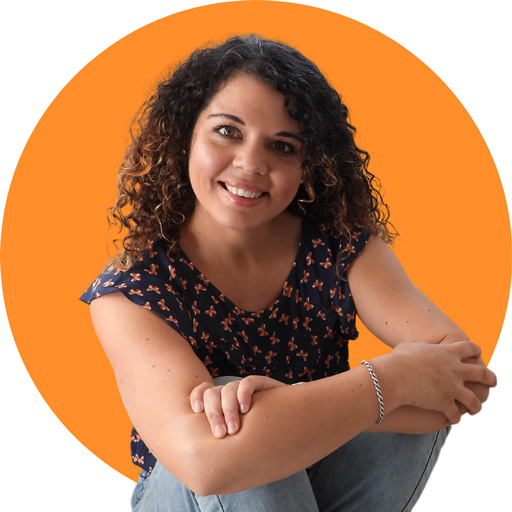 I hope you enjoy reading this blog post. If you want to do my course on how to homeschool, click here.
Just so you know, I'm not an affiliate with Starfall. I am just interested in the program, and so I'm writing this comprehensive Starfall review.
To try and maintain accuracy in answers to the questions, I've compiled this article with help from a Starfall staff member.
I hope you find the article helpful 🙂

What is the Starfall Curriculum?
The Starfall Curriculum is an online learning system created to help children learn to read. It was developed in 2002 by Dr. Stephen Schutz, a former professor of education at the University of Arizona, and his wife Susan Schutz, a reading specialist.
The program utilizes interactive lessons and activities designed to engage children and provide them with the skills needed for successful reading.
With over 70 million users worldwide, it has become one of the most popular language-learning programs available today.
The program works by providing leveled readers that gradually increase in difficulty as children progress through each lesson plan. Children can also access interactive games designed to reinforce their learning and make it fun for them as well.
In addition, Starfall provides students with phonics instruction, sight word recognition activities and writing exercises that support their literacy development.
What is unique about the Starfall Education curriculum?
Starfall isn't boring. It presents a fun way to learn a Reading and Language Arts curriculum.
The Starfall Kindergarten program features imaginative plush characters, stimulating interactive online activities, engaging content-driven instruction, and hands-on experiences.
Lesson plans are included. Parents are given Standards and benchmarks for every unit as well as holiday plans and character development plans. This is useful for the mom who wants to know exactly how her children are tracking compared to other children the same age.
There are also special time slots where children have their progress monitored. They also undergo assessment, so parents know where they're up to.
The Starfall Education program is written by teachers and has been piloted throughout the United States.
WHY did Starfall begin? (Was it to fill a hole in an area?)
Stephen Schutz, the founder of Starfall, struggled with reading during his childhood. Starfall also began as Stephen wanted to create a resource to help children like himself.
Starfall also began in response to the need for a fun and comprehensive kindergarten program throughout America. At the time, Preschool and Kindergarten parents and teachers were often left to piece their own curricula together which left many educational gaps.
Starfall also realized teachers and parents didn't feel the existing curricula were engaging or enjoyable. Also, they wanted mathematics to include higher-level thinking rather than strict rote memorization.
So Starfall Education decided to create a curriculum that could fill all those gaps.
WHEN Did Starfall Begin?
Since 2002 which is now around 19 years. The timeline goes as follows:
2002- Starfall.com Opens
2009 – First Edition K ELA Released
2017 – Second Edition K ELA Released
2016 – Kindergarten Math Curriculum Released
2013 – Pre-K First Edition Released
2018 – Pre-K Second Edition Released
Is Starfall written with special needs in mind? If so, how?
Yes. They have functions that make it great for sensory impaired children. The online component includes a dedicated index for children with sensory impairments at https://www.starfall.com/h/accessibility.php
They can also help with other special needs. Check out their Parent & Teacher Frequently Asked Questions in Starfall's Parent Teacher Center here https://teach.starfall.com/lv/info/faq
Is the Starfall curriculum aimed more towards any particular learning style?
When I asked the creators of this program this question, they said, 'Starfall recognizes different learning styles and has developed our curricula to include all modalities of learning.'
Do they offer hard copy, online curriculum or both?
Both hard and online curriculum is offered.
Which homeschool method does Starfall Education most closely follow?
Unit Studies is a method that encourages children to learn in a hands-on manner. Children learn topics across a range of subjects. This means they study similar things at the same time across different subjects.
For example, in a typical Unit Studies course you might learn about the Pharoahs in History, the Nile in Geography, and frogs and fish in Biology.
You can learn more about Unit Studies here.
How much time does a parent have to spend in hands-on teaching (or supervised teaching with children)?
About two or three hours in a homeschool situation. But, the amount of time a parent has to spend with children varies with the student.

Do parents need to purchase any extras, supplements or additional books?
Yes.
Pre-K requires the purchase of manipulatives and Learning Center (more about the Learning Center below) materials, although objects from home may be used instead.
K ELA requires additional recommended literature.*
K Math requires additional manipulatives, though a variety of objects found at home may be used instead.
*Special consideration was given in choosing additional books that would be easy to locate in school libraries, public libraries, or classroom libraries, or available inexpensively from local bookstores, AbeBooks.com, or Amazon.com. Books may also be substituted.
Does the Starfall curriculum work well for teaching multiple ages?
You could teach multiple ages using Starfall Education, but each program is aimed at a set age.
That is, the focus of the:
Pre-K program is around age 4
K ELA and Math for ages 4-6+
Is the curriculum flexible? In what way?
Yes. While some lessons, such as phonics, are sequential and need to follow an order, there is a lot of flexibility during times such as "Center Time".
Center Time is scheduled daily and is the opportunity for children to reinforce and review skills as well as learn through exploration. They may include art, library, computer time, creative writing, blocks, and so on.
Parents may choose to be flexible with the Centers they choose to make available (for example, by choosing only the library and art) and the amount of time students spent in Centers each day.
The Starfall Education curriculum is also flexible in that there is extra time built into the program. This means, for example:
students can take time to study an area of interest or
parents could go on holidays with their family without worrying about completing the curriculum in one year.
Parents may also adapt the schedule in areas that are not sequential.
The following homeschool "Read Me First" documents provide a great overview of our homeschool curriculum and products included. They are worth reviewing if you're interested in this program.
Kindergarten ELA: https://teach.starfall.com/lv/documents/teachers-lounge/k-ela2-readmefirst-home.pdf
Kindergarten Math: https://teach.starfall.com/lv/documents/teachers-lounge/k-math-readmefirst-home.pdf
Pre-K: https://teach.starfall.com/lv/documents/teachers-lounge/pk-ed2-ReadMeFirst_home.pdf
Does Starfall Education come with multiple schedules?
No. Starfall Education doesn't come with multiple schedules.
Is it hard to catch up if you miss a day?
There is extra time built into the Starfall Education curriculum to accommodate for days missed and to provide the flexibility to branch out and study particular areas of interest.
How much planning (prep work like cutting, preparing or copying) is required before you begin?
If parents choose, they may spend time before they begin schooling to prepare materials in advance. These planning suggestions are in the "Read Me First" documents (see section above 'Is the curriculum flexible?').
If they do this, preparation time may be as little as 15 minutes up to one hour. Preparation notes are available at the beginning of each week and included in the daily plans.
Is any part of the product reusable (for families who have multiple children)?
The entire curriculum is reusable, year after year. The only items that need replacing are the consumable workbooks, which are in the $2-9 range.
Is it self-paced?
The curriculum schedule is organized into days and weeks but can be adjusted to any time schedule appropriate for the family.
Does Starfall Education offer all general subjects? If not, which do they offer?
This is what Starfall offers:
Pre-K (4-year old -All subjects integrated)
Kindergarten English Language Arts with Social Studies, Science, and Math.
Do they offer all grades? If not, what do they offer?
No, Starfall Education is slowly building up its offerings but is currently only offering Pre-K and Kindergarten.
Do you have tutors students can access?
No. But, lesson plans are scripted, which provides excellent support for the person teaching the lesson.
Is Starfall Education accredited?
Starfall has developed a curriculum designed to go above and beyond accreditation standards. However, the program hasn't been submitted for accreditation.
Starfall Education has been submitted for state approvals and is on the approved curricula list in several states.
What is the Starfall Education website URL?
You can check out their program here: https://www.starfall.com/h/
You can also look at books on Amazon here: https://amzn.to/3VVTgUC
What is the link to the curriculum shopping page?
You can shop their online program here: https://store.starfall.com/
Does the organization have any Christian affiliation?
When I asked Starfall Education this question, they replied with the following:
Starfall was created as a strictly academic program and does not include a spiritual component, so it can be used in conjunction with any faith-based instruction.
Does Starfall align with Common Core standards?
Yes. They aim to align in Language Arts and Mathematics.
What support does Starfall Education offer?
Curriculum and technical support are available during business hours at [email protected] or 1-888-857-8990.
How much does Starfall cost for membership (2021)?
You can see different price plans below and compare them.
Starfall.com one-year membership only: $35
Pre-K Homeschool Kit: Starting at $289, includes a one-year membership
K-ELA Homeschool Kit: Less than $400, includes a one-year membership
K-Math Homeschool Kit: Less than $176, includes a one-year membership
Printed Teachers Guides and other optional materials are available
Will Starfall ship worldwide or domestically?
Starfall is available worldwide.
They have both online and hard copy material, but they'll ship the hard copy curriculum worldwide.
Additional points about Starfall Education
Starfall has won two prominent awards, namely from Awards: Best Homeschool Curriculum and Resources" award from HowToHomeschool.net and the ON for Learning Award from Common Sense Media.
Mentions and Accolades: Romper, Kiwi families, Tutorean, Parents Magazine, and Time Magazine.
Disney's Family Fun, The Wall Street Journal, and more.
Reviews: Old Schoolhouse Magazine, Common Sense Media, and more.
Is Starfall Free for Educators?
A small amount of material is available for free, but if you want to enjoy all that they have to offer, you need to purchase a subscription.
Starfall Education vs Khan Academy
Starfall Education and Khan Academy are two of the most popular educational technology platforms for children. Both offer a wide range of activities and games that help to develop a child's learning capabilities and enhance their knowledge of various topics. Starfall Education is focused on early childhood education, while Khan Academy has more diverse offerings for all grade levels, from preschool to college.
Starfall Education provides interactive instruction in reading, math, and art through its online games and activities. The program aims to create an enjoyable learning experience with motivating visuals that appeal to young learners. Additionally, Starfall offers supplemental material such as books and worksheets designed to reinforce core concepts taught in the program.
Maybe the biggest difference, however, is the price. While both programs are free on their basic level, Starfall requires a subscription to access all their material.
On the other hand, the Khan Academy is 100% free!
Starfall Education vs BJU Press
Starfall Education and BJU Press are two popular educational curriculum providers for homeschoolers. Both companies offer comprehensive course materials that can be used to create a comprehensive homeschooling experience.
Starfall Education offers digital learning materials designed to keep kids engaged while they learn reading, math, and language skills. Their curriculum is tailored to fit the needs of each student, with adjustable difficulty levels and customizable lesson plans.
In addition to their digital learning tools, Starfall provides support in the form of online tutorials, webinars, and parent forums.
BJU Press provides a range of curriculum options such as textbooks, workbooks, activities kits and online videos presented by teachers.
BJU is a Christian curriculum, whereas Starfall is a secular program.
Is Starfall Education Available as Books?
Yes! You can get books from Amazon here. This is an excellent idea if you want to keep your kids offline or give them a bit of screen-free time.
Conclusion: Is Starfall Worth It?
In conclusion, Starfall Curriculum is a great educational tool for children of all ages. It combines fun and learning in an engaging way that encourages creativity and encourages a love of learning. The curriculum covers everything from basic literacy to advanced math skills. It also offers resources such as videos, games, and assessment tools. Overall, Starfall Curriculum provides a quality educational experience for children and is definitely worth considering if you're looking for a comprehensive learning program.