Step into the fascinating world of homeschooling in high school! If you've ever pondered continuing this extraordinary journey from primary and middle school, you might have wondered, "Can I really do it? Will my child still be able to rock the college experience if they're home-educated?" Well, hold onto your backpacks and get ready for an exhilarating ride, because the resounding answer is a joyful "Yes!" In this article, we're about to unveil not one, not two, but ten fabulous reasons why you should wholeheartedly embrace homeschooling during those electrifying high school years. So buckle up and let's dive into this thrilling educational odyssey together!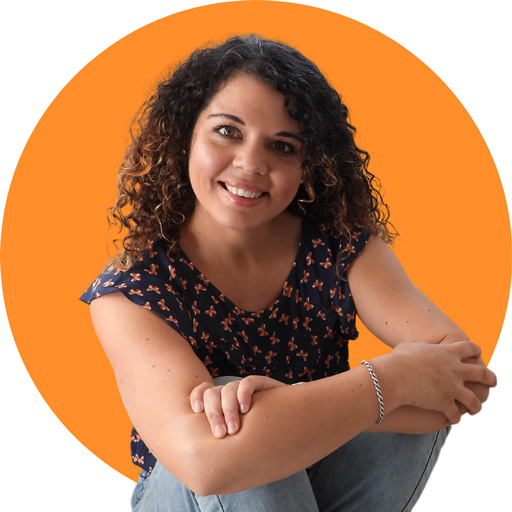 I hope you enjoy reading this blog post. If you want to do my course on how to homeschool, click here.
In particular, we'll look at:
Ten reasons home education is great for high school
My Parents' Experience Deciding to Homeschool in High School
Is it easy to enter college after home-educating?
We'll also take a look at some great homeschool curriculum for high school at the end of the post.
Let's dive in and take a look!
Some of the links in this post are affiliate links. 
Nine Reasons to Homeschool in High School
The primary years have long been recognized as a prime time for homeschooling, with many parents choosing to embark on this educational adventure.
Some can't bear to part with their beloved children when the school year arrives.
In contrast, others discover that their little ones aren't quite prepared emotionally, physically, socially, or spiritually to step into the world of traditional schooling.
Unsurprisingly, most parents initially turn to homeschooling due to the drawbacks they see in the school system.
However, a remarkable realization dawns upon them once they take the plunge into homeschooling.
They uncover a treasure trove of unique benefits that can't be found within the confines of a conventional school.
Elizabeth Smith, the wife of J. Michael Smith, President of HSLDA (Home School Legal Defense Association), eloquently outlined these remarkable advantages. According to her, homeschooling through the latter years offers an even greater experience because it:
cements teenagers' relationships within the family so they last a lifetime. Smith says homeschooling is as useful in high school as in junior school. The same reasons to homeschool apply to older teens as they do to younger children.
helps stop teenagers from becoming confused as they must serve 'two masters' at school: parents and the school/peers.
lets you do one-on-one teaching, which is the most efficient way to learn. This education is only provided at home.
lets teenagers choose what interests them with a personalized curriculum. Personalized curricula make learning easier and more interesting.
allows teenagers to skip high school and continue tertiary education through higher education institutes (discussed below).
means parents can influence peer relationships more and oversee the time spent in and outside the family.
allows parents to protect children from the need to conform by keeping them in an environment where they're free to think about things without having to accept a bloated and politically correct agenda (i.e. Safe Schools or gender-bending).
gives you more flexibility than schools have.
provides children with a safer environment (i.e. drugs, smoking, alcohol, sex)
(my reason) gives children an opportunity to consider other options instead of college (i.e. homeschool entrepreneur ventures)
Home is also a great environment for teenagers as they can:
Become entrepreneurs with plenty of time on their hands (read about this amazing homeschool entrepreneur here).
Work on projects uninterrupted.
Serve their community better with more time and fewer time commitments.
Have room to slowly meditate on the things that matter in life and carefully consider their beliefs.
Discover and connect with nature deeply.
Have time to read book tomes (where else do you get time to do this).
Study finances (unashamed affiliate link to the Barefoot investor – BEST book on finances by far!) and carefully plan their future.
There are so many great reasons to homeschool, but I believe the above reasons are an exciting glimpse into how home education in high school can be different (and more exciting) from that in school.
My Parents' Experience in Deciding to Homeschool in High School
While some may wonder how to do it, many homeschool graduates testify that you can home-educate for the high school years and still successfully enter college.
Sadly, many parents believe they can no longer teach their children at home as tutoring has become too difficult.
My parents doubted their abilities.
They toyed with the idea of sending us to school for high school.
Finally, after realizing they could no longer keep up with learning all the material we needed to learn before we studied it (up to high school, my father had been learning all the math lessons before we learned them so he could teach them to us), they thought they had no other choice but to enroll us in a school.
They also had questioned how we would transition to college without a high school completion certificate.
My parents eventually decided to keep homeschooling us when we strongly (and tearfully) objected to school.
This is what my Dad, Bill thought:
"I really believed my children would be ditch diggers or checkout chicks if we homeschooled them. I didn't care – I just wanted them to know the LORD – something they weren't learning in their Christian school. God really blessed us and all three are following the LORD and have done remarkably well in their academics."
After my parents decided to keep homeschooling, they found appropriate information and resources that allowed us to continue homeschooling.
First, they began by asking other homeschooling friends who had just begun home-educating in high school.
Next, they enrolled us in distance education, allowing us to continue learning at home.
While they had to revise their approach to homeschooling to accommodate our growing interests, changing to a new style was mostly scary for them rather than hard.
After this, we all easily entered tertiary education (two of us earlier than schoolchildren do) through different pathways, which you can read about here. (We also discuss this further down the page in detail.)
Did their choice pay dividends?
While this article isn't intended to brag about our success, I'd like to show you that we're not 'ditch diggers and checkout chicks' as my father colloquially put it.
My older brother did a Master of Architecture and worked for one of the best firms in Sydney. He then retrained to become a pastor (this is him).
My younger brother did a double degree in Arts/Law. He's now runs his own law firm (this is him).
I have a diploma in Nursing, a Degree in Medical Science, and studied Medical School for one year before meeting my husband and deciding there were other priorities in life…
We are all married, and we all have children.
But, more importantly, by the abundant grace of God, we're all walking closely with Christ.
This is a huge priority in all our lives.
I believe my parent's reliance on God and their decision to keep homeschooling in high school played a big part in the success we experienced down the road.
Was it easy to Enter College after Home Educating in the Later Years?
After homeschooling in high school, we didn't have a problem entering tertiary education.
My two brothers and I all studied in tertiary institutions, but we all took different pathways to get there!
My older brother finished his High School Certificate and entered how a traditionally schooled student might.
My younger brother finished Year 10 and studied in a college by distance education when he was just 15 years old.
I finished Year 11 when I was 15.
(I did Year 10 and 11 in a single year …homeschoolers can speed their way through the material when they home-educate more easily than school children who must keep to the pace of their peers).
Then I studied a Certificate of Nursing, which allowed me to work in Nursing homes.
After this, I did a one-year Diploma, allowing me to work as a hospital nurse.
Armed with this portfolio, I showed the colleges, and they let me do a bridging course to enter college as a  20-year-old mature-aged student. (I'd worked full-time for a couple of years beforehand.)
My brothers and I traversed these pathways 20-years-ago.
However, in comparison to 2008, the options for homeschoolers to enter tertiary education today are generous.
Homeschool Curriculum for High School
I invite you to explore some exceptional homeschool curriculum options specifically designed for high school.
These programs will give you and your child with an enriching educational experience. Here are my three recommendations:
Compass Classroom: Developed by homeschool parents for homeschools, Compass Classroom offers a classical online Christian homeschool curriculum. With their expertise and dedication, they have crafted a platform that caters to the unique needs of homeschooling families, ensuring a comprehensive and engaging learning journey.
BJU Press: This highly popular Christian traditional course offers online video lessons that empower children to take charge of their own learning. BJU Press combines solid educational content with the convenience of self-paced online lessons, providing a well-rounded and dynamic educational experience for high school students.
Veritas Press: If you're seeking a classical approach to online education, Veritas Press is an excellent choice. Their self-paced options provide flexibility and personalization, allowing students to progress at their own pace while still receiving a top-notch education. Additionally, Veritas Press offers a complimentary homeschool consultation, giving you the opportunity to explore the best options for your child's unique needs.
By exploring these exceptional curriculum choices, you'll discover a wealth of resources to enhance your high school homeschooling journey and help your child thrive academically and personally.
Subscribe to How to Homeschool (my Youtube channel!)
Have you caught the homeschooling bug?
Eager to delve deeper into the realm of unconventional education?
Well, my curious comrades, rejoice!
There are splendid avenues awaiting your exploration.
Firstly, hop on over to my YouTube channel, where a treasure trove of homeschooling wisdom awaits. From practical tips to delightful anecdotes, I unravel the mysteries of homeschooling with a touch of wit and wisdom.
Subscribe, hit that notification bell, and embark on an enlightening journey with me.
For those wanting a comprehensive guide to homeschooling, look no further than my Homeschool Parenting Program.
This online course will equip you with the knowledge, strategies, and confidence to navigate the exhilarating world of homeschooling like a seasoned pro.
Enroll today and unlock the door to extraordinary educational possibilities.
Conclusion
Are you pondering the question, "Should I continue homeschooling in high school?" Well, brace yourself for an emphatic "Yes!". Embracing this exhilarating journey is not as daunting as it may seem, and the rewards it brings far surpass those found in traditional schooling. If you ever feel overwhelmed, remember that a vast array of resources awaits your discovery, ready to guide you through your teenager's educational voyage. The homeschooling community stands united, eagerly offering invaluable advice and support, leading you towards a seamless continuation of education at home. So, if you find yourself at a crossroads, why not reach out to a trusted homeschool friend who has conquered this very path? A simple email or heartfelt conversation may provide the compass you need to navigate this exciting adventure. Shed your doubts, embrace the wisdom of the homeschooling community, and let your high school homeschooling experience shine bright with confidence, ensuring a future filled with limitless possibilities and cherished memories.