Do you have Christian homeschooled teenagers who want to enter university soon? You might be interested in Northgate Academy's programs. They aim to prepare homeschool students for college by offering them a huge range of courses in an online environment. They're also an accredited institution, which is a huge plus for many families. And, perhaps the best part is that they're 80% cheaper than private schools!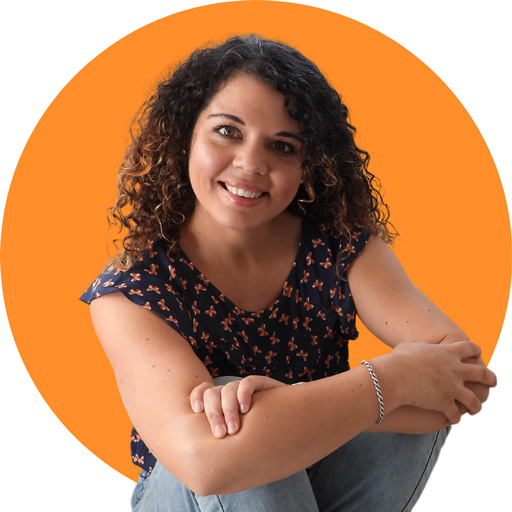 I hope you enjoy reading this blog post. If you want to do my course on how to homeschool, click here.
By the way, I am NOT affiliated with Northgate. I'm just researching this program for my readers.
If you'd like to check out the personal reviews of Northgate Academy, scroll to the end of the article and there are five personal reviews.
So I could get accurate information about the program, I asked the creators of the program for a lot of the information.
I hope you find it useful! Let's get started…

Northgate Academy in a Nutshell
Northgate's curriculum is aligned with national standards in America. The curriculum prepares students for college, ensuring that they're well prepared to enter top universities. All of Northgate's courses are 100% online including textbooks, assessments, and activities.
What is unique about this course?
Northgate Academy is a Christian high school program that offers homeschoolers a chance to complete courses that prepare them for college. All material comes from a Christian worldview, meaning students can study good material that lines up with their beliefs.
The program is of very high quality and staff are constantly evaluating material to ensure the best learning experience is delivered to students.
If you have a problem, there are lovely Christian tutors and staff to help you on your journey.
And of course, they are accredited by Cognia and the Middle States Association of Colleges and Schools. This means parents can sleep easy knowing the course aligns with college entry standards.
Why would a parent be more inclined to purchase this curriculum as opposed to another one?
Northgate Academy offers live 24×7 online tutoring support which is not something every homeschool curriculum offers.
Students are also able to complete college credits while enrolled at the school.
In addition, they have a dedicated to service and success. Parents are kept well informed of their student's progress.
Who Would Benefit Most from Northgate?
Homeschool students who need an accredited high school diploma would be the ideal for this program.
Is it Self-Paced?
Yes, Northgate Academy is a self-paced course. This means you don't need to worry if you want to do the course quickly or slowly.
Many homeschoolers, like myself, choose to complete their high school studies faster than normal and enter college early. You can do that if you study with Northgate.
When I was in high school, I liked that I could do my studies faster than school students. Consequently, I finished my Year 10 in 5 months and Year 11 in 6 months. This allowed me (1) to enter tertiary education a year and a half before my school peers and (2) to get a headstart on working life.
Why did the program begin (was it to fill a hole in an area?)
The program began so they could fill the gap for parents who weren't happy with the public schools their children were attending.
This program fills that gap by giving students a curriculum that is in line with American standards but is able to be done at home. It makes the transition into college easy due to the credits the Academy gives students when they do courses.
The creators of Northgate also believed it is important for parents to have more control of their children's education, compared to public school.
And that is what the Academy gives parents in the curriculum.
How many years has Northgate Academy been running for?
Northgate is part of Excel Education Systems that has been offering accredited online programs since 2003.
What are the advantages of this program over other programs?
Students have access to over 100 accredited high school and college courses at affordable pricing.
But, the best advantage of studying at Northgate Academy is that it's 80% less expensive than traditional private schools.
What form does this curriculum exist in?
The Academy offers a curriculum that is completely online. They don't offer hard copies of the curriculum.
This is an advantage in many ways as everything is electronically stored online for easy access. This makes it easy when high school students want to transition to college at a later date.
Is it hard to catch up if you miss a day?
No. Not at all. Because you are not time-pressured and it is self-paced, you can catch up whenever you are able so long as you get the work done within a 12 month period.
Do you offer manipulatives?
Yes, they offer online labs and math activities.
There are also other online manipulatives, depending on the subjects studied. 
What homeschool method does the program most closely align to?
In order to transition easily from high school into college, Northgate offers a traditional form of education with transcripts included.
Do you offer all general subjects? If not, which do you offer?
Yes. Plus the Academy offers many more. In fact, they give students access to over 100 online courses!
Do you offer all grades? If not, what do you offer?
No. They are a high school.
This means Northgate offers only Grades 9-12.
But, they also offer the program to mature age (adult) and college students.
Does it come with multiple schedules?
In a way. Because it is self-paced, you can do it to any schedule you like!
Do you have tutors that students can access? If so, what are the details?
Yes, they have online tutors who are available 24 hours a day, seven days a week.
This means students have access whenever they need it.
How long does the average school week take?
It would take the average Year 12 student 5-hours per day, 5 days a week to complete their curriculum work.
Is Northgate Academy specifically for special needs? 
All students are welcome to study the program, but the curriculum is not specifically for special needs students.
Do Parents Need to Purchase Any Extras, Supplements or Other Relevant Materials?
No. All learning materials are included in the course.
Does the Curriculum Work Well for Teaching Multiple Ages?
Yes, it does. Excel serves graded 6-12, and college in high school.
Is the curriculum flexible? In what way?
Absolutely! The courses are self-paced and students have 12 months to complete a course. Courses are accessible anytime 24×7.
How much planning is required before you enrol at Northgate Academy?
Not much really. Students can enrol and start the same day.
One of the bigger problems is knowing what to enrol in. But, if you don't know what course to pick, don't panic. Northgate has counsellors that can help you choose the right course and help you plan for graduation.
Are any of the lessons or learning material reusable? (for families who have multiple children?
No, each child has their own learning materials.
What support do you offer students and parents?
There's a lot of support for students and parents.
Parents have access to the parent portal to review grades and progress. This way they can check where their student is up to and if they're on track to complete their studies before the year is out.
Students have access to guidance counsellors at any time. They can also have highly qualified instructors and support staff to help them overcome any learning hurdles.
Is the program accredited? If so, who is it accredited by?
Yes. Northgate Academy is accredited by two bodies:
While accreditation isn't necessary if a homeschool student wants to enter college, it makes things easier.
What is Northgate's Mission Statement?
As a homeschool mom, I always like to know an organization's mission statement. This helps show me what they value and where they'll aim to lead my children.
This is Northgate's Mission Statement:
To raise up the next generation of Christian leaders, through the training and nurturing of students in their spiritual, academic, emotional, and social development. This is realized through delivering a Christ-centered education, founded on biblical truth, which leads to the development of a world-view that will greater impact the world for Christ.
What is the Northgate Learning Academy's URL?
You can find them at www.northgateacademy.com.
What is the link to the curriculum shopping page?
Northgate's massive list of courses is available at this link: https://www.northgateacademy.com/courses/.
Does the organization have any Christian affiliation? 
Yes, Northgate Academy is non-denominational Christian.
Where can I find some personal reviews of Northgate Learning Academy?
Facebook has a reviews page which you can find here.
If you don't have access to Facebook, here are the five most recent comments:
"Northgate has been fantastic for my 15-year-old son. He gets immediate personal attention from the teachers and loves the simple interface. It far exceeded my expectations. It's personal – real teachers are interacting daily with the students. They learn to communicate and have someone holding them accountable." – Rose
"We love Northgate Academy. There is flexibility for us to adjust our own schedule but yet the school is still challenging. The teachers always submit feedback with their grades and my son receives a response quickly when he asks questions." -Tracey
"Northgate was a God-send for us! My son just graduated from high school 1 yr early! Why? Because he was able to work at his own pace and had excellent support from NG staff! We love Northgate!" – Jana
"Our daughter did her freshman year here while we were living in Croatia and it was excellent!" -Todd
"My daughter LOVES her classes.. she especially likes that most of her class work gives biblical references.. so as she is doing her work she has her Bible right there with her looking up the scriptures… thank you Northgate for being a God send… I haven't found." – Angela
"We love Northgate Academy, and the teachers. The grades are fair, and an explanation is given. The guidance counselor (Lori) is fantastic, and ALWAYS willing to answer questions. The program is laid out well, and easy to use. We have no complaints!" – Danielle
The program got 5 out of 5 stars from all the reviewers, which puts my mind at ease. Sometimes you don't know if a program is going to be any good. But, it seems this one is and has pleased many parents out there.
Conclusion
So, why would a parent choose Northgate Academy over another option? This program is for high school students who want to get into college. It has a huge variety of courses to keep interest levels high. It is also accredited which will be a huge advantage for many parents who want to get their children to university using traditional pathways. But, maybe the best thing about Northgate Learning Academy is that it is very affordable. You can check them out by going to their courses page above.