Mater Amabilis Homeschool Curriculum is a free Charlotte Mason approach to Catholic homeschooling. It is designed for families who want to provide their children with an education rooted in their faith and one that is rooted in good literature. As parents, we recognize that parents are the primary educators of their children and that the curriculum they choose can make a difference in their children's learning outcomes.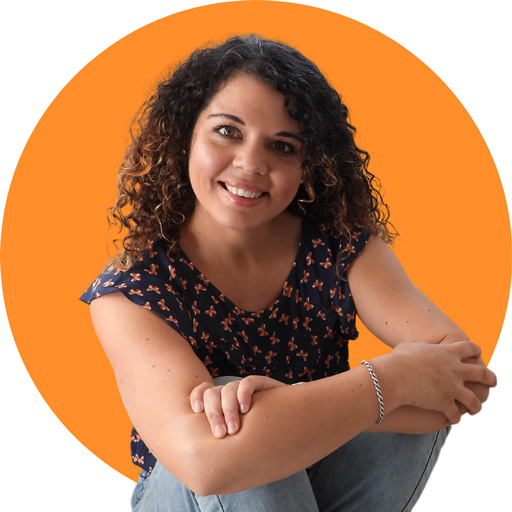 I hope you enjoy reading this blog post. If you want to do my course on how to homeschool, click here.
Find out if this is the right curriculum for you and your family below.
Affiliate links used on this website.
What is the Mater Amabilis Homeschool Curriculum?
Mater Amabilis is a free homeschool curriculum written for Catholic homeschoolers. The program is delivered through an online medium and is available for anyone to use at any time.
This program is also a Charlotte Mason homeschool curriculum. That means it uses the Charlotte Mason homeschooling method or approach. Let me explain more about this method below.
What is the Charlotte Mason Method?
The Charlotte Mason homeschooling method is a style of education that emphasizes the development of character and self-discipline in students.
This approach to learning is based on the philosophy of British educator Charlotte Mason, who believed that children should not just learn facts but also develop critical thinking skills and a love for learning.
Unlike other homeschooling approaches, the Charlotte Mason approach focuses on creating an environment where children can explore their own interests while developing their understanding of the world.
Charlotte Mason homeschooling relies heavily on activities such as reading classic literature, studying nature through outdoor exploration, and completing art projects.
These hands-on approaches help build strong foundations in reading comprehension, writing abilities, creative problem-solving, and fine motor skills.
Additionally, this method promotes independent learning by encouraging students to take responsibility for their own educational development and success.
If you want a quick review of the Charlotte Mason method and its meaning for your homeschool, check out the video below which is from my Youtube Channel.
Is There Support if I Use the Mater Amabilis Homeschool Curriculum?
When you use a free homeschool curriculum, you generally don't get any support from those who made the curriculum. Instead, curriculum providers like Mater Amabilis usually form online support groups driven by dedicated homeschool parents and experienced homeschool veterans.
Mater Amabilis has an active homeschooling support group on Facebook. This is a great place to ask questions about the curriculum and get them answered by people who are familiar with the program. You can check out the Mater Amabilis™ Catholic Homeschool Curriculum group here.
Homeschool Reviews of the Mater Amabilis Homeschool Curriculum?
When looking into a curriculum, you can generally go to thehomeschoolmom.com and look up curriculum reviews.
However, this website doesn't seem to have any reviews of the Mater Amabilis homeschool curriculum!
This wasn't very reassuring, but I have compiled a few sources below which give you a little look at the following:
A Youtube review of Mater Amabilis here
A small blog review of Mater Amabilis here.
A few things that came out of the reviews are:
younger grades will need a parent to teach the material/read it to them
older grades can do self-paced learning
MA is not a complete curriculum and won't cover everything
the program takes a fair amount of time because of the reading (also a point people made about the Ambleside Online curriculum)
if  your children are active and find it difficult to pay attention to readings, it may not be a good fit for you
your children's reading skills will accelerate using this program as the Mater curriculum books are great living books that are…harder than normal (see below).
Mater Amabilis Books are Hard
Compared to books given to public school children, you need to know that the Mater Amabilis reading list is more complicated than a regular homeschool curriculum.
This is a big plus for families who want more complicated material, but it can be difficult for some families.
Can I Use This Curriculum As a Supplement?
Absolutely. When I read the comments on youtube, it seems many people use the Mater Amabilis curriculum to supplement existing curriculum programs AND to give them a better booklist than they might already have.
Subjects (and Unusual Subjects)
I love that the Mater Amabilis homeschool curriculum includes:
mythology
picture study – a Charlotte Mason hallmark and
music appreciation
This means that if you're using another curriculum that doesn't have these subjects, you can use it to supplement your other program.
Other subjects also include:
religion
language arts
history
geography and earth study
how to study Shakespeare
science
poetry and
civics.
This Isn't a Complete Curriculum
Note that Mater Amabilis doesn't teach all subjects, such as Math. Many people like to use Saxon Math for their homeschool curriculum.
Other Curriculum Like Mater Amabilis
A couple of other Catholic HOmeschool programs exist. These are
Or you can look at a complete list of Christian homeschool curriculum programs here.

Want to Learn How to Homeschool?
There are two great ways t learn more about homeschooling: one is free, and one is a $67 fundamentals course.
The $67 Course
Looking to take your homeschooling to the next level? Join Rebecca Devitt's online Homeschool Parenting Program and learn the strategies and techniques needed to make homeschooling a success! Learn more about the HPP here and signup here.
The FREE Youtube Channel
Also, make sure you join the How to Homeschool Youtube channel, which will give you a fun and exciting look into the homeschool world and help homeschool your children. Check out the channel here, and don't forget to SUBSCRIBE.
If you're not sure where to start, start with the following playlists:
You'll love it and find it helpful and entertaining! Discover the channel here.
Conclusion
In conclusion, the Mater Amabilis curriculum is a good free Catholic homeschool program if you have the time and resources to make it work. The program is probably not suitable for parents who are short on time. Mater Amabilis also relies heavily on classical literature, which advances children to an advanced reading level compared to public school students. This is wonderful for some families. However, others will find it frustrating, especially when children don't pay attention. Check out the program here.