The following is a transcript review of the BJU Press Focus on Fives program for kindergarten and Year 1 students. You can see the video here.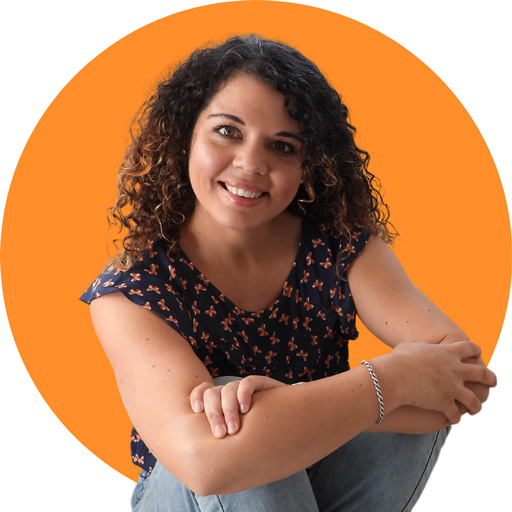 I hope you enjoy reading this blog post. If you want to do my course on how to homeschool, click here.
Hello and welcome to How Do I Homeschool. My name is Rebecca Devitt, and today we will be reviewing the BJU Press Focus on Fives program for kindergarten or Year 1 students. 
I've been doing the Focus on Fives program with my son for the last year, and he's been enjoying it. He particularly likes it because of the bright colors and the exciting topics it brings to lessons.
I like this program because it teaches students a solid biblical worldview in many different ways.
But let's have a look at the material now.
Please Note: There are affiliate links in this article.
Review Cards – BJU Focus on Fives program
The first thing you might use is this set of phonics and review cards:
As you can see, children can learn:
letters from the letter review cards – examples S, P, Q, T
phonic sounds – examples WH, SH, CH
common words – examples AND, AS, THIS, I, MOTHER, FATHER
So, these are words that they will repeat throughout the Focus on Fives Program. They are words that you want students to know by sight and words that they will see frequently in books.
So, for example, a simpler word would be "who," and a more complicated one would be "purple." As you can see, they've got little numbers at the bottom of the card, this indicates how difficult it is.
Reading – BJU Focus on Fives program
Now, this indication is also on this pack of 35 books that you get in the BJU Focus on Fives Program. You can see some of these books in the picture below.
The books get progressively more difficult. They start with easy lessons. The first book starts with no picture at all!
To figure out how you're supposed to help them learn to read with this book, you can look at the teacher's manual. These manuals help walk you through each of the books. And the teacher's manuals are in the picture below.
Reading book number 2 is also very easy.
But what do you get with number 3? You get a considerable jump. So, children can be learning their flashcards and sight words. And after they know them, they can read book 3. Because book three has tiny words like "it" and "a". See the picture below.
As you look at book 7, you can see it is even more complicated.
Now, at the end of these books, they have a little review so you can look at words. For example, you can see the word, "it" is written in red.
"it" is the root word of, "hit," and "sit," and so they start to get the hang of it.
Teachers Manuals
I've found it easier going through the books without the teachers' manuals. But, I tend to use the manuals if I get stuck and don't know how to teach a page. As a homeschool mom, I do this because I think, "Where am I going to get time to go through all those teachers' manuals?" But, if you get stuck and you're not quite sure what to do, you can go to the teachers' manuals.
Now, keep in mind that the BJU Focus on Fives program is also written for Christian home schools.
This means a teacher can just pick a teacher's manual up and say what's in the script. This makes it easy for them.
As a homeschool parent, I don't know if I have time to read the whole script because the books are very detailed, which is good if you're a person who wants to cross all your t's and dot your i's.
But, I am not. And I think the material is 70% self-explanatory.
Writing Worktext– BJU Focus on Fives program
As well as a reading program the BJU Press Focus on Fives program is also a writing program. It offers children a lot of writing practice!
In the Worktext book, children can practice their writing. For example, as you can see on the page below, children can practice writing -ck. They also get to practice finding the words that end in –ck.
So, this one is the Worktext, and again if you want to know exactly how to do it, you can read the teachers' manuals.
Can I Skip Some Parts?
As a homeschool advocate, I often talk to parents who are feeling burned out with their curriculum. And often, that's because they insist on having everything in the book completed.
However, I'm a big believer in skipping work if the need arises and never doing repetitive busywork if children already know the material.
So feel free to do the parts you think your children will benefit from and skip the parts they don't need to do. I believe this will lead to a more relaxing home school.
Phonics Practice– BJU Focus on Fives program
The Phonics Practice workbook has a little letter to the parents at the beginning, explaining what phonics is, and how to use the book
But Phonics is all about teaching your children the beginning, middle and end sounds of a word.
Researchers have found phonics is an excellent way to learn instead of just teaching children about letter sounds.
As you go through, the Phonics Practice workbook runs students through different activities. For example, this one is about coloring the uppercase "T's" in green and the lowercase "T's" in blue.
Like the other books, the Phonics Practice book is gorgeous and colourful with lots of different activities.
Writing Practice – BJU Press Focus on Fives Program
Let's have a look at the Worktext.
This book is for doing writing practice. The difficulty level goes from easy (where we primarily want children to have fun with the book) to elementary letters and writing phonic sounds like "Ch". And then, at the end of the book, they can write small words and sentences.
So it just progresses, you can see, and it's enjoyable. And, if you get lost, you can go to the teacher's edition.
More on Teachers' Manuals – Do you need one?
My parents homeschooled their three children 30 years ago, and they always tossed up whether they needed the teacher's manual.
Sometimes they got it, other times they didn't. On occasion, they would have to go back to the shop and order the teachers' edition after realizing they needed it!
Visuals Homeschool Flip Chart in the BJU Focus on Fives Program
The Flip Chart has a series of activities that help draw workbooks, and texts together. To figure out how to use the Flip Chart, you need to have the Teacher's Manual because it shows you which activities to go to and what to do.
Phonics Charts Homeschool Packet by Focus on Fives BJU Press
This packet comes as a set of sheets. It is unbound.
The aim is to cut the review cards. And then you can use them to make sentences.
There are specific activities you can use these cards with, but you'll have to refer to the Teachers' Manuals for that information
In the picture below, you can see a series of similar words: "mate," "Cape," "gate," "made," "spade." And you can make up sentences with these words.
Conclusion
So, I hope you found this helpful. I have loved using the BJU Focus on Fives program. But, as I said, we are not up to a point where we're using the Teachers' Manuals. We might do that at a future point. But we're just enjoying going through the books at the moment. So my recommendation is that this is a fun learn-to-read program, and I would recommend it!