After dedicating a year of hard work and preparation, you're eager to determine your AP exam scores. Typically, you would have to wait about two months to receive your official results, which are usually announced in July. However, you're interested in getting your scores early and have heard there may be a way to do so. Unfortunately, the College Board does not typically release any early AP scores, so there is no surefire way to get your scores before the official release date. Some students claim to have found ways to receive their scores a few days early, but these methods are not guaranteed and may not work for everyone.
Please Note: This is a Guest Post
Check out the guide below to discover methods for potentially getting early AP scores (before the official release date) and what steps you should take when trying to get your scores early. Additionally, this guide will provide more information about the AP exams themselves.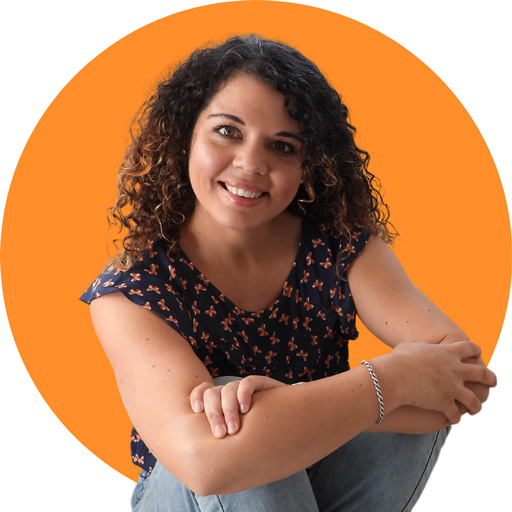 I hope you enjoy reading this blog post. If you want to do my course on how to homeschool, click here.
An Overview of AP Exams
High school students take the College Board's AP Exams each May to measure their knowledge and abilities against college-level work.
These standardized tests allow students to earn college credit or advanced placement in college courses by achieving a score of 3, 4, or 5. The results are typically posted online in July.
AP scores are a numerical representation of a student's performance on the exam, with a score range of 1 to 5. A score of 5 indicates that a student is exceptionally well-prepared and eligible to receive advanced placement or college credit for the corresponding course.
When do the AP scores come out?
The College Board has announced that the 2022 AP Exams will be administered in schools as paper-and-pencil exams over a two-week period in May, precisely on May 2-6 and May 9-13. Results will be available online starting July 1, 2022, at 7 a.m. EST. The exact date for the release of results will be announced publicly. However, due to any inaccuracies in data or issues with test materials, some students may experience delays in receiving their results. If your scores are delayed, they will be released as soon as the issue is resolved.
How are the AP scores released?
AP scores are typically released over a period of several days, and the schedule may vary from year to year. For example, some southern states may receive their scores earlier than others in one year, while in another year, the East Coast states may receive scores first. However, students from US territories or who took exams abroad usually receive their results last.
You will not receive score reports in the mail. Instead, you can access your AP scores online by logging in to your College Board account. If you take multiple AP exams in a year, you will receive all your scores at once.
What's the timeline for the AP scores to be released?
The timeline for the AP score release is as follows:
Scores are released online in early July.

 

In the middle of July, they are mailed to the student's home address.

If the test were taken in May, the results would be available in early July.

If the students took the exam in June, they would receive the scores mid-July.

 
When Do Colleges Receive Your AP Scores?
When you register for the AP exams, you can select one college to receive your score report for free. (This college must be selected by June 20th) After your results are made public, you can request to have additional score reports sent to other schools of your choice.
If you send a free score report to a college, it will be received by the college by mid-July. Once you have received your scores, you have two options to request additional score reports to be sent to colleges.
Standard Report: The cost of each report is $15, and colleges will receive your scores

within 7–14 days of placing your request.

 

Rush Report: The cost is $

25

 per

report

, and colleges will receive your results 

with

in

5–9 days of placing your request.

 
How to Get Early AP Scores?
If you're eager to find your AP exam scores, you will typically have to wait around two months after the exam date. This is because it takes time to grade the free-response questions, which can cause a delay in the release of scores. However, there is no official way to obtain your scores early.
The College Board does not release results ahead of schedule, even for students who are eager to know their results.
Some students have tried unofficial methods such as asking their AP teacher to contact the College Board for the scores, contacting their school's guidance counselor to see if they can access the scores, or trying to look for the results in some states before others. These methods are not guaranteed and may not work for everyone.
You could be able to get your results a little bit
sooner if you:
​
 

Visit a state where the release date is earlier

Request that a friend in another state use your account to access your results.

 

Switch your location to a state with an earlier release date using a VPN.

 
It's probably not worth it, however, as the difference only lasts a day or two.
What if you require your AP scores urgently?
While the College Board does not release AP scores before the official release date, there may be certain situations where you need your results earlier, such as for a scholarship deadline or to choose your freshman year classes at the college you will be attending in the fall.
However, the College Board does not make exceptions for anyone, no matter the circumstances.
If you find yourself in this situation, it's important to determine whether the individuals or institutions requiring your results will be flexible, as the College Board will not be. If you are planning to start classes at a university in the fall, most institutions require that you submit your AP results by mid-July or early August.
One way to ensure that your scores arrive on time is by using the free score report option or buying one soon after receiving your results. This will help you avoid missing a deadline for school.
It's essential to have your AP scores as soon as they become available to avoid delays affecting your class registration for your freshman year.
While there is no official way to obtain your AP scores before the official release date, there are some unofficial methods that may work for some students, such as contacting your AP teacher or school's guidance counselor. However, it's important to know that these methods are not guaranteed and may not work for everyone. Additionally, websites that claim to offer early access to AP scores are often fraudulent, and the only official source for your scores is the College Board's website. It's worth mentioning that there is one service called AP Score Reports for Educators that can help some students get their results ahead of time.
Turito is a great platform that helps students prepare for the AP exams and increase their chances of getting into top colleges by providing expert instruction, an application-oriented approach, small group classes, and engaging classrooms. The benefits of learning from Turito are:
Learn from Experts
Application oriented approach
Small group classes
Engaging classrooms
It's important to keep in mind that while obtaining your AP scores early may be desirable, it's not always possible and it's important to plan accordingly and check if the institutions requiring your scores have any flexibility in the submission date.