The Christian Light Education curriculum has been around for over fifty years, serving many generations of schools and homeschools. As a child, I used this curriculum in my homeschool. It provides gospel-centered paces which are delivered as a physical package to your door. The spiral curriculum uses small booklets or 'paces' that allow students to complete a booklet in a fortnight. This helps them feel a sense of accomplishment upon finishing.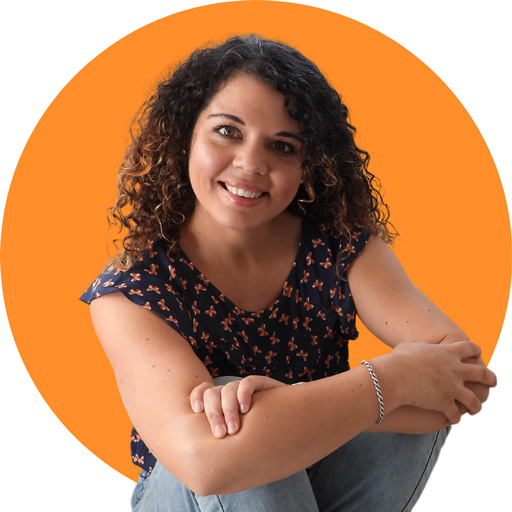 I hope you enjoy reading this blog post. If you want to do my course on how to homeschool, click here.
It's important to note that I'm NOT affiliated with CLE, but I'm writing this review for the benefit of my readers. I have also contacted the company to clarify and answer many of my questions regarding this course. I hope you find the information useful and helpful!
What is unique about this program?
CLE offers a Christian homeschooling curriculum with a solid Biblical worldview, making it very different from secular homeschool curriculum providers.
Another aspect that differentiates the curriculum from others is that they offer an entirely book-based program. This is because the curriculum providers believe this will benefit children as too much screen time can have a detrimental effect on children's learning and development.
Christian Light Education also aims to bolster a student's sense of achievement as they complete a workbook every 15-17 days.
A child's daily lessons present new concepts in bite-size increments for better mastery. They also have a spiral learning model that constantly reviews previously taught concepts.
After grade 2, lessons are presented in a way that allows students to work independently. This can make things easier for parents and teach children to work competently by themselves.
Why did the Christian Light Education curriculum begin?
Christian Light Education began when the founders of the organization recognized the lack of Christian curriculum providers with a conservative viewpoint and high academic quality. They wanted to fill this gap.
And, over the last 50 years, have produced millions of books and tracts for Christian schools and homeschools.
How many years has this program been running?
Christian Light Education has been publishing curriculum since 1980. They published their first Light Units in 1980 under an agreement with Alpha Omega Publications that allowed Christian Light to revise and publish some of Alpha Omega's material.
Christian Light later began writing its own curriculum. These new courses were called the Sunrise Edition to distinguish them from previous courses. Ever since then, CLE has worked non-stop to create a new curriculum, releasing new courses regularly. The following courses are not yet available in Sunrise Edition:
Bible: Grades 10-12
Math: Grades 10-12
Science: Grades 3, 4, 7-12
Social Studies: Grades 9-12
These older courses are printed in a single color, do not have daily lesson divisions, and do not feature the Sunrise Edition model of incremental learning and continuous review.
Does the Christian Light Education curriculum cater to special needs?
While the curriculum is not specifically geared toward any particular learning difficulties, the spiral review system with constant review can work well for students with learning challenges.
Many students with learning difficulties or delays have found the Christian Light curriculum to be just the fit for their needs since they can work at a slower pace without losing any review content.
Additionally, gifted learners can work through our courses as quickly as they wish.
Is the curriculum aimed more towards any particular learning style?
No. But, this is a traditional curriculum meaning it works particularly well for children with visual learning styles.
What format does the Christian Light Education curriculum take?
CLE produces a hard copy curriculum exclusively. Its material is not online. Instead, it's ordered from a catalog and shipped to your house.
Which homeschool method does the Christian Light Education curriculum most closely follow?
Because the program is made for the school setting as well as the homeschool setting, the program follows more of a traditional style.
How much time does a parent have to spend in hands-on teaching (or supervised teaching) with children?
This depends largely on the grade level. First Grade students will need a lot of hands-on teaching, but older students can work largely independently under their parent's oversight.
Typically, students from grades 3 and up are able to do much of their work as self-study, with the parent introducing the new concept each day and helping out as needed with questions and trouble spots.
Do parents need to purchase any extras, supplements, or additional books?
The Christian Light Education curriculum includes everything you need for instruction.
For the younger grades, they offer a variety of teaching helps such as flashcards, reference charts, and wall posters. Some of these items are considered essential while others are optional.
Extra practice sheets are available for all our elementary Language Arts courses.
Does the CLE curriculum work well for teaching multiple ages?
The Christian Light curriculum is designed for students to learn with less teacher involvement so parents can reach around to everyone without running themselves ragged.
They also offer Homeschool Plus, which is an optional support and recordkeeping service that provides professional assistance with homeschool records.
Is the curriculum flexible? In what way?
CLE recommends students start working on the level they are ready for academically rather than forcing them into their conventional grade level. To help with student placement, especially for students who are transitioning into Christian Light from other curriculums, they offer a free diagnostic test for Math and Language Arts.
If a student places below their typical grade level, it is best to start there. When a student is ready for higher-level material than where they are presently, it's possible to move faster than one lesson per day, by completing the section of each lesson teaching the new concept and reducing the number of problems completed in the review section.
Does Christian Light Education curriculum come with multiple schedules?
No. However, it is a quick course to complete.
That is, most courses have 10 LightUnits (workbooks) and provide one lesson per day per subject. Five-LightUnit courses are intended for one semester or can be used 2-3 days a week all year.
Is it hard to catch up if you miss a day?
A typical course has 170 lessons, allowing a few days of flexibility for families running a 180-day school year.
How much planning (prep work like cutting, preparing or copying) is required before you begin?
Each LightUnit workbook contains two quizzes and one test that must be removed before the LightUnit is given to the student. This is as simple as pulling out two perforated sheets and removing the test which is stapled into the center of the workbook.
Some lessons – especially in the first few grade levels – require a bit of prep work. Optional activities require more preparation time.
Is any part of the product reusable?
Teacher's Guides and Answer Keys are reusable, as well as flashcards. LightUnits are consumable, so families must purchase a new set for each student. Reading and Social Studies courses include a textbook that can be reused from year to year.
They offer reusable Math textbooks for grades 4, 5, 6, and 9, with other grade levels in development.
What support does Christian Light Education offer?
They have academic counselors who are available to help any family using the curriculum. Families who enroll in Homeschool Plus are assigned a personal counselor whom they can contact directly with questions.
How much does it cost?
For a basic kindergarten package
As of May 2021: $87.00
For a basic year 12 package
As of May 2021: $300.35
Does the company ship internationally?
Yes. Although they are based in America, they ship worldwide. It usually takes around 3-6 weeks to get the ordered package.
Is the Christian Light Education curriculum self-paced?
Yes. While a typical student will complete one grade level of curriculum in one school year, this can be lengthened or shortened based on the student's abilities.
Do they offer all general subjects?
Yes. They offer Bible, Reading, Language Arts, Math, Science, and Social Studies. In addition, they offer vocational-style high school elective courses.
Do they offer all grades?
Yes, they have a full line of curriculum from kindergarten through twelfth grade.
Many parents choose not to use our older high school Science and Math courses, and we have new courses under development in these and other areas. Any course labeled "Sunrise Edition" is a newer course with material written by Christian Light.
Do the Christian Light Education curriculum have tutors students can access?
CLE academic counselors are available to help with curriculum questions during normal business hours, but there are no tutors.
How long would it take the average:
Year 1 student to complete their curriculum work in one day?
1.5 – 3 hours-Year 12 student to complete their curriculum work in one day?
4-6 hours (depending on the courses they are taking)
This answer was derived from the company that sells the material.
However, if you look at the reviews, many parents said they liked the program because their children were able to get it done so quickly. This makes me suspect the work is often done even more speedily than is suggested by the above numbers!
Is Christian Light Education accredited?
While the curriculum is not accredited, their Homeschool Plus program is accredited by the National Association of Private Schools.
What is the Christian Light Education URL?
You can find their website at https://christianlight.org/
What is the link to the curriculum shopping page?
You can find the shopping page at https://christianlight.org/shop-curriculum
Does this organization have any Christian affiliation? If so, what denomination do you most closely align to?
As the name suggests, they are a Christian organization. The curriculum strives to present every subject from a Biblical worldview.
CLE is a Mennonite organization, which is reflected in the curriculum. For example, artwork/illustrations portray women with long dresses and head coverings. Because they follow the teachings of Jesus to "Love your enemies," and that His Kingdom is "not of this world," they avoid involvement in politics and the military.
These types of viewpoints have been described coming across in the curriculum as "gentle" rather than in-your-face. CLE is grateful families from many different denominations enjoy using the curriculum.
Learn more about Christian Light and what they believe at https://christianlight.org/about
What is their Mission Statement?
I always find an organization's mission statement important as it tells me a lot about their values and the direction they're going to take my own family. This is Christian Light Publication's Mission Statement:
Christian Light is dedicated to the development and distribution of Christian materials to spread the Gospel and evangelize the lost; to edify, inspire, and build conviction in the saints; to strengthen families; to support the church; and to provide a Christian education curriculum for children and youth.
You can find a detailed account of their beliefs by clicking on the link above the quoted text.
Is it Christian Light Education of Christian Light Publications?
Some people get confused about the name of this organization. Others think CLE and CLP are separate companies. But, the following from the website clarifies the question:
A quick note about our name: our curriculum is published under the name Christian Light Education (CLE) while the company name is Christian Light Publications (CLP). For years we used both CLE and CLP, but this sometimes caused confusion. For simplicity and clarity, we now refer to the company and the curriculum as "Christian Light."
Pros of Christian Light Education-Reviews
I looked through a number of Christian Light Education reviews and found some common pros of this course. These are below.
Cost
Almost all of the CLE reviews mentioned the curriculum was inexpensive. In a day when curriculum can cost more than $2,000 a student, a program that is a tenth of that is good value.
It's Quick to Complete
The Christian Light Education curriculum takes a very short amount of time to complete compared to a lot of other courses on the market today.
Hard Copy
In an age when everything is online, it's refreshing to have a hard copy curriculum. A number of Christian Light Education reviews also noted how pleasant this aspect was.
Wholesome, Christian Curriculum
This course has biblical material and encourages a gospel mindset in its readers. This was noted by a number of parents.
Independence/Self-Guided
Children can pretty quickly learn how to do the paces themselves. This means that parents can, for example, work from home while children do their studies. This is a huge plus if parents have more than one child or the need to work from home.
Cons of Christian Light Education-Reviews
I looked through a number of Christian Light Education reviews from various websites and found some common cons of this course. These are below.
Material Review
Some parents thought there might have been a little too much review in the course. Because Christian Light has a spiral learning model, it means students come back to subjects in more detail, using more depth. Publishers also want students to master the course, hence there is a lot of review.
Of course, parents should feel free to skip material if they think their children already know the material.
It's important to note that some parents also said they were a fan of the amount of review that students do, so this point will depend on your (or your childrens') preferences.
Not Everything Available in Sunrise Edition
This is more of a complaint that the course isn't finished. However, it's on its way! (see above question on 'How many years has this program been running?' for clarification)
Consumables
Although some things are reusable, the paces are not reusable as children write answers in them.
Other Points from Christian Light Education Reviews
Some parents pointed to the denomination and were very happy with how things were represented. Others thought the theology was unusual. You might want to have a close look at their About page for more information.
Want to Learn How to Homeschool?
There are two great ways t learn more about homeschooling: one is free, and one is a $67 fundamentals course.
The $67 Course
Looking to take your homeschooling to the next level? Join Rebecca Devitt's online Homeschool Parenting Program and learn the strategies and techniques needed to make homeschooling a success! Learn more about the HPP here and signup here.
The Free Youtube Channel
Also, make sure you join the How to Homeschool Youtube channel, which will give you a fun and exciting look into the homeschool world and help homeschool your children. Check out the channel here, and don't forget to SUBSCRIBE.
If you're not sure where to start, start with the following playlists:
You'll love it and find it helpful and entertaining! Discover the channel here.
Conclusion
I love that this curriculum is so clearly gospel-focused and committed to providing a Christian curriculum to organizations and homeschools. I love that they have been running for so many years, filling a hole by providing good quality, biblically molded curriculum subjects. As a parent who objects to having my children look at a computer screen for too many hours a day, I like that the program is offline. In all, I think this program would be a great fit for many homeschool families and should be considered for your own 🙂