When many people start homeschooling, they realize how much an eclectic homeschool program would suit them. They'd like something gentle, something with a Christian worldview, and something that encourages a love of reading. And that is what the Tapestry of Grace curriculum gives homeschool families. In this Tapestry of Grace review, I'll be asking all the questions you might want to ask about this program.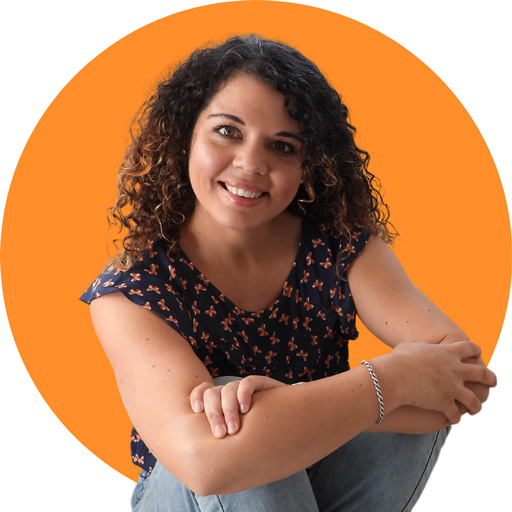 I hope you enjoy reading this blog post. If you want to do my course on how to homeschool, click here.
So settle in with a hot mug of coffee and learn about this excellent, eclectic curriculum which might be an answer to your prayers.
You might also like to know that I'm NOT an affiliate for ToG and haven't been reimbursed for writing this article. I'm just writing this review for the benefit of my readers.
However, to maintain accuracy, I emailed the creators of this program to help me answer some of my questions. I hope you find them interesting and helpful 🙂
What is unique about the Tapestry of Grace curriculum?
Tapestry of Grace is an award-winning eclectic curriculum of twenty years in the homeschooling industry. It blends various educational approaches into one integrated program that is both rich and scalable  (flexible) for an entire family or group.
Traditionally it has been a humanities program (this is the classical education part), incorporating eight subjects discussed below.
Why would a parent be inclined to use this curriculum?
Traditionally, Tapestry has particularly appealed to parents who want to study humanities with their students in a balanced, nuanced, eclectic, integrated way, at optionally varying levels of depth, and from a Christian perspective.
Why did Tapestry of Grace begin?
Marcia Somerville wrote tapestry of Grace to reproduce her own robust classical education at Kent School and Dartmouth College for her six children. But, she wrote it in a way that would allow her to both keep her sanity and communicate a Christian worldview.

How many years has the program been running?
Tapestry of Grace has now been running for 20 years and started around 2000.
Is the curriculum aimed more towards any particular learning style?
Tapestry tries to cater to many learning styles.
They focus on visual, kinesthetic, and aural styles.
They also have a slight focus on social and logical learning styles.
The course creators said the Tapestry of Grace curriculum could be used in a group setting (social) or by individuals (i.e., a homeschool).
The program contains plenty of verbalization (discussion, writing, etc.) and teaches logical reasoning/argumentation/writing patterns.
Do they offer hard or online copies of the curriculum?
Tapestry offers both hard and online curricula for parents.
What homeschool methods does the Tapestry of Grace curriculum most closely follow?
Because it is an eclectic curriculum, they follow several methods. In particular, the:
Charlotte Mason is a gentle method that encourages outdoor nature study, testing with narration, using interesting living books instead of dry textbooks, etc. You can find out more about the Charlotte Mason homeschooling method.
Eclectic – an approach that uses several other homeschooling methods and doesn't strictly adhere to one method. People use this method when they like some parts of an approach but aren't keen on other parts. An eclectic method tries to blend all the best parts of each method. You can read more about the eclectic homeschooling method here.
Unit Studies – a curriculum that uses this method will get children to study things in blocks of time (say a few weeks). It also tends to be very hands-on, so children don't get as bored as they do their work. Find out more about the Unit Studies homeschooling method.
Lapbooking – This is when children make mini-books about things they have learned in their lessons. This is hands-on, and children have to cut and paste pictures and put captions beneath them or make small books to show they've learned their lesson well. It's a good way of reinforcing a concept and testing children's understanding.
Classical – a method that uses the humanities in the trivium (grammar, logic, and rhetoric) to teach primary and secondary-aged children.
So, as you can see, the Tapestry of Grace curriculum is a real medley of methods.
Do they offer all general subjects? If not, which do you offer?
No.
Currently, Tapestry offers history, literature, philosophy, government, geography, worldview and church history, writing, and fine arts or activities.
Do they offer all grades?
Yes, Tapestry offers programs for all children (Kindergarten through to age 12).
Does Tapestry of Grace have tutors students can access?
No. But, several co-ops, both in-person and online, use Tapestry in the U.S. and abroad.
At least one online school, Lucerna Academy, also uses Tapestry as its core humanities program.  Many of these groups are willing to welcome new students.
You would get help with this curriculum from the above sources.
Does the curriculum work well for teaching multiple ages?
Yes.  It's pretty flexible across all ages.
Is the curriculum flexible? In what way?
When I asked this question to the Tapestry staff, they gave me the following reply:
It would take a dissertation to answer this correctly: the curriculum can be customized in many ways.
When asked if it was hard to catch up if children miss a day, the staff at Tapestry replied, 'Not especially, no.'
Is it self-paced?
You can do the program at whatever pace you prefer, provided you are satisfied with the results.
The curriculum is laid out with 36 weeks as in a typical school year, but many people take off a few weeks or stretch it out or school year-round—again, so many variables.
Does the Tapestry of Grace curriculum come with multiple schedules?
Yes. Tapestry has an optional product that offers five-day, four-day, and two-week planners for Grades 1-6 for all subjects.
Otherwise, the curriculum is laid out as X assignments per week, and each family chooses when to schedule the assignment(s) in their weeks.
How long would it take to complete the work in this course?
That depends on the age/reading level of the student and the number of Tapestry subjects being completed.
Students completing core subjects (History, Literature, Geography, Worldviews/Church History, Writing) in the younger grades might complete their work in an hour or less.
Middle-school and Jr. High students may spend anywhere from two to four hours.
High school students might spend three to five hours.
Is the Tapestry of Grace program specifically for special needs?
Not specifically, but Tapestry has historically been beneficial to students with special needs because of its scalability and eclectic approach.
A group has also recommended it for gifted students.
Do parents need to purchase any extras, supplements, or additional books?
Yes. They need to purchase additional books. But, because these are popular books, you may be able to find them in your local library.
Also, your preferences decide what reading extras you'll need for the course.
In terms of extras and supplements, a parent's (or child's) choice of subjects, budget, and interests will again decide how much extra is needed.
Is any part of the product reusable (for families with multiple children?
Yes.
If purchased in digital format, the curriculum is entirely reusable for all children in that nuclear family over the entire course of their school lives.
If purchased in print format, same, but printed pages are more easily consumed/destroyed.
How much planning (prep work like cutting, preparing, or copying) is required before parents begin?
Parents usually choose to print out at least some materials each week, but it's up to them which or how many.
Is the program accredited?
No. It is not accredited.
What support do you offer?
Tapestry has Presentation specialists. These people know the curriculum well and are extremely helpful for homeschool parents.
If parents are lost, they can also head to Facebook groups which are pretty good at answering questions on the program.
There are also many blog articles parents can read on the topic and teacher training videos. The latter are products.
They also have phone support and tech support.
Because Tapestry of Grace has been around for twenty years, they have significant support material available.
How much does the Tapestry of Grace curriculum cost?
Basic Kindergarten package:
$45-85 depending on whether you purchase digital or print.
Basic Year 12 package:
This depends on what is chosen.
Where do you ship your product?
Everything is online so that you can get it anywhere in the world.
What is your website URL?
What is the link to your curriculum shopping page?
https://shop.tapestryofgrace.com/
Does your organization have any Christian affiliation
Yes. They are Protestant. When I asked this question to the creators of Tapestry, they answered with the following:
Yes. Tapestry was written with a desire to offer a fair and balanced presentation of Roman Catholicism, and some Roman Catholic homeschoolers use it.
Is there anything else I should know about Tapestry?
Lampstand Press, which produces Tapestry of Grace, is now developing new suites of products in new subjects.
Conclusion
The Tapestry of Grace curriculum seems to be an excellent Christian curriculum for families who want to incorporate the humanities into their homeschool. They aim to take as many good parts of each homeschool method as possible and then make a curriculum of it. I love that they use lapbooking and Unit Studies in the program to make things a little more hands-on and exciting for students.  You can check out the program more on the links above.