Field trips should be an integral part of any homeschool. You can use them to kick off a unit. For example, if you visit a war memorial, you can use that to wrap up concepts related to a history unit you're studying. Your homeschool won't be the same without these excursions!
Field trips don't have to be elaborate or expensive to be both fun and educational. Some of your best 'field trips' can be nature walks or park lunches with friends. If your children are young, you'll be wanting to keep them simple.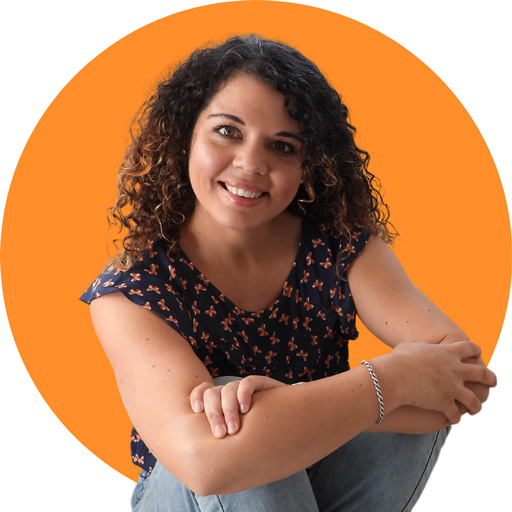 I hope you enjoy reading this blog post. If you want to do my course on how to homeschool, click here.
In this article, we'll talk about field trip ideas such as:
Parks
The capital city
Historical and scientific museums
The zoo
Local graveyards
Picnics
Bird watching
Forest hiking
Theatre performances
Shopping and Banking
Churches
Farms and
Hospitals
It can be a great idea to do larger excursions with other homeschooling families as you can negotiate deals for better rates if you have the power of numbers. Having other homeschooling parents around also means you won't be lonely for adult company either!
So, here are our field trip ideas which will inspire your child's love of learning and pique their curiosity! (Or a video below if you want to skip the article!)
Parks and Botanical Gardens
Free parks and museums are a great way to start field tripping. Many states have times of the year where they offer people free or reduced rates – as a homeschool, you'll have the advantage of being able to jump on these deals as you can be flexible with your timetable more than a school would be.
Botanical gardens are often especially good places to learn as they'll have small plaques that tell you what the tree type and genus is. Our local botanical gardens have lots of informational plaques on many topics such as:
How to build an insect hotel
What plant species reside in dry and wet habitats and
Why birds are important in gardens
It's also worth calling them to see if they can do a reduced rate for homeschoolers. Homeschooling has become so popular lately that many tourist places offer special deals to homeschooling families and groups.
Visit the Capital City in Your Country
A visit to your state capital is a great way to get to know more about the place you live in. You'll often find information about how the country was formed and get to see the parliament or senator's buildings up close.
A homeschooling field trip to these government buildings is also a great way to teach your kids about how government works and why it works that way. Of course, the great thing about touring buildings like these is that they often offer families free entry!
Historical and Scientific Museums
A museum is a great place to visit, especially if it pertains to the subject you're studying in your homeschool.
Museums come in two main forms – scientific and historical. Scientific Museums show experiments you can replicate here and now, while historical museums have records of things in history, such as old bones or ancient parchment.
Like parks, you can often negotiate a better rate on museum entry if you're a homeschool family!
Zoo Field Trips for Homeschoolers
Who doesn't love the zoo! Children who are having fun are in the best position to learn something new as they'll acutely remember their experiences. Why not capitalize on this and take a nature journal down to the zoo with you and document your experiences.
Ask some questions. How many animals are there in the zoo? Does this zoo specialize in any type of animal? How are animals in captivity different from those in the wild? Don't forget to try to capitalize on a reduced homeschool entry fee!
Visit the Local Graveyard
Pay a call on the local graveyard and get familiar with history from a new perspective. You can find some interesting things that have been written on tombstones. It's fascinating what people choose to put on their gravestone.
You can also see if you can find the:
average age on tombstones
youngest age
oldest age
Also, see if you can find out what the different symbols on the tombstones mean. For example, what does a cross mean? Are there any other symbols you can find? Ask why they make some tombstones differently from others. How far under are the people buried? Do they stay buried forever or does someone else take their spot after a number of years?
Picnics and Nature Walks
Picnics are a great way to relax and make a boring day into a fun day that's inexpensive. You'll be doing the same thing you might have been doing at home, only in a natural environment.
Make sure your children bring their nature journals so they can capitalize on all the amazing fauna and flora. See what animals you can find. What about bugs and rocks? Write it all down and take some photographs to paste in your journal!
Bird watching
Bird watching was a favorite activity of Charlotte Mason. Children must learn stealth and gentleness if they want to see an exquisite bird acting naturally.
As such, bird watching is a great activity for children who have tired parents. Parents can have a nice snooze on a lazy afternoon while their children quietly watch and documents bird activities!
Forest Hiking Field Trips for Homeschoolers
If you've got more energy, a great field trip idea for homeschoolers is hiking! Who can go past getting fresh mountain air into your lungs and getting some exercise to boot!
You can often borrow a library book on local hiking trails in your area. If you can't find anything, go to your local information booth and ask them if they have something that would fit this description. It may be helpful for you to bring your nature book so you can identify natural flora and fauna on the way.
Theatre Performances
If you have a little extra cash, why not treat yourself and your kids to the theatre. Theatres that perform locally might have cheaper rates than the glossy, urban ones too.
Before you go to see the play (if it won't give it away too much), see if your homeschoolers can research the play a little so that they might understand it better. This might be helpful with plays in different languages or Shakespearean plays.
Shopping and Banking
Ordinary tasks such as shopping and banking often make the best field trips for homeschoolers. Your students can learn the ropes and become proficient at these tasks so one day you can get them to do it for you!
Teaching your children good money skills is also great as they'll learn to become more responsible. Give them $10 each and ask them to get a list of shopping that costs them that amount. Tell them that they can keep the rest if they find it cheaper or get a bargain. This will make them learn to be savvy with the money they have!
Churches
Churches can be great destinations if you want a quick field trip. Homeschoolers can bring their notebooks and ask questions about the church. If the building is quite old, it may have a great story to tell.
You can also see if you can talk to the church staff or pastor so you can ask them about the history of the church. Sometimes these old buildings have been the cornerstones of their town, so they have a lot to say!
Farms
Take a field trip to your local farm and learn how food gets from the plant to the plate. This can be a great way to teach homeschoolers the realities from life. I knew a child who didn't realize an egg came from a chicken's bottom until he visited a farm. It's nice to know the realities of life sometimes.
Homeschoolers can also have tremendous fun helping the farmers out with ordinary tasks such as:
herding sheep
milking the cows
feeding the hens, pigs and other animals and
playing with the farm dog and seeing how well-behaved it is.
Aged Care Residences
One of the saddest things in our society is the lack of interaction between older people and younger people. We seem to segregate them so only young children see young children and only old people see old people. What a shame!
A great way to get around this is to do an excursion to your local nursing home. Let your children spend time reading to local residences or playing on the piano. You'll notice the older folk perk up so much when there are young people in the room. It's a great way to teach your children to care for others (like the video below) and make another person's day!
Documenting Your Homeschool Field Trips
When you're out on a field trip, it's a good idea to keep some notes of your experiences – even if your state doesn't need you to keep portfio proofs. This is because you can reuse these ideas later and remember what you've done. You can also offer them to new homeschoolers.
If children document the trip, they tend to remember more too! It's a great way to make a fun day even more educational!
A great way to see what your children have learned is to ask them. Ask them to verbally give you a rundown of the day and what they remember about it (similar to narration, a Charlotte Mason way of testing children).
Conclusion
Field trips are great ways to make fun experiences educational. Nature walks, zoos, and local places like the bakehouse, pizzeria, greenhouse, post office, police station, fire station, cafe – you name it – you can tour it! These excursions also add spice to your day, getting you out of the house for a while as you get to know the amazing world in which we live. So, why don't you get cracking and start planning an excursion right now?