If you're looking to move abroad to explore new cultures and experiences, then why not take your child's education into account too? Homeschooling is becoming increasingly popular, offering the perfect balance of educational flexibility and cultural exploration. With so many countries offering unique benefits, deciding on a place to settle can be overwhelming. To help make the decision easier, here's our list of the top 10 best countries to homeschool where you can ensure your child will receive a quality education.
Yet homeschooling is banned in many nations on all continents, typically in a bid to ensure equal access to education for all children. If you're determined to homeschool your children but legally can't where you live, check out the countries you could move to and do that with fewer restrictions.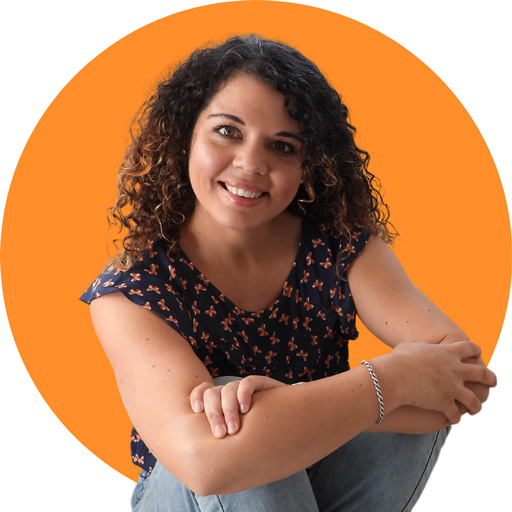 I hope you enjoy reading this blog post. If you want to do my course on how to homeschool, click here.

Please Note: This is a guest post. Affiliate links used in this article.
Best Countries for Homeschooling
Austria
Austria has a long history of supporting homeschooling, with the right enshrined in its constitution for over 150 years.
The process is simple, requiring only notification to local authorities at the start of the school year.
However, homeschooled children must pass yearly exams in German covering all subjects taught in Austrian schools.
Teens are not eligible for homeschooling and must attend school. Austria is also a favorable choice for English-speaking families, as 75% of Austrians are proficient in English.
Australia
Homeschooling is a relatively common practice in Australia, and it is definitely one of the best countries for homeschool. Currently, 50,000+ families have adopted this form of education. For foreigners, however, the homeschooling process can be tricky because laws and regulations vary from state to state.
Besides informing the state's board of education, homeschooling parents will have to abide by the government-issued syllabus curriculum. Also, children are required to undergo periodic assessments. But parents get to set up their own material and teaching path if they so choose.
Belgium
Unlike Austria, Belgium allows parents to homeschool their children from elementary through high school.
The distinguishing feature here is that requirements vary between the Dutch-, French-, and German-speaking parts of the country. In most cases, children must pass an exam to earn their primary and secondary diplomas.
For families wishing to relocate to Belgium, Dutch-speaking Flanders (where cities like Antwerp and Ghent are located) may be a better fit, since it's among the regions with the highest English proficiency worldwide and boasts a more vibrant economy than French-speaking Wallonia.
Canada
A major advantage of homeschooling in Canada is the wide network of support groups and legal assistance families can rely on.
While the practice is legal in every Canadian province, because of its federalist system of government criteria vary from one region to the other.
Manitoba and the westernmost provinces are overall less strict and often give parents leeway in terms of which curriculum to use. Some will go as far as allowing kids to enroll in a few courses at an independent school and take the rest of their lessons at home.
Israel – One of the Best Countries for Homeschooling
In order to homeschool your children in Israel, you'll need to get formal authorization from the Ministry of Education by submitting a request where you detail specifics like your teaching philosophy and method.
That said, the Israeli government claims to approve about 95% of all homeschooling requests, making it one of the best countries for homeschooling. On top of that, you'll find parent-led support groups across the Middle Eastern country.
Should you choose to move to Israel, you can make sure you'll have all the privacy to educate your kids at home by installing a VPN for Israel. VPN servers fend off hacking threats and let you bypass any geographic restrictions adopted by websites. One of the most effective VPN apps is VeePN, which you can download and install on all your devices. And the best thing is it offers a free trial so you can assess its functionalities before committing to a plan.
Italy
In Italy, homeschooling is a constitutional right for parents. Despite being uncommon across the country, the process of homeschooling is well-established.
To homeschool their children, parents must demonstrate that their level of education is higher than that of their child and must annually notify local authorities and submit learning plans. The child must also take yearly exams to ensure they progress in the same subjects as their peers.
These regulations and support systems make Italy a viable option for those considering homeschooling.
Norway
In Norway, homeschooling is permitted as long as parents inform local authorities.
Parents can choose their method and curriculum, but their children must participate in a local board assessment every six months.
Elementary and middle school education is mandatory, but parents have even more freedom after junior high.
Additionally, teens are not required to take an exam for admission into high school. Overall, Norway offers a supportive environment for homeschooling families.

New Zealand
In New Zealand, homeschooling requires state approval and requires parents to submit a self-certification letter every six months.
Although the process is bureaucratic, obtaining permission is typically straightforward.
The country has an extensive network of support groups, some established for decades, offering additional training for children seeking a certificate and teenagers planning to attend college.
South Africa
In South Africa, homeschooling has been a legal option for less than 30 years, but parents can choose their curriculum after informing the local board.
Homeschooling in South Africa allows parents to tailor their child's education to their individual needs and preferences within the framework of the legal requirements.
United Kingdom
At-home education has been on the rise in Britain and Northern Ireland for 40+ years. That trend has coincided with the establishment of several support groups nationwide.
The UK is famously lax when it comes to homeschooling regulations, which can work in favor of parents willing to adopt it. Local authorities have no say on the matter and can only check whether children are receiving some form of training.
No exams are required by the state either, but higher learning institutions often require proof of secondary education, in which case teenagers can take a standardized test privately.
United States – One of the Best Countries to Homeschool
The Supreme Court established the right to homeschool children in the United States over 50 years ago.
Today, homeschooling is a widespread practice, with approximately 2-3 million children being homeschooled.
Despite this, regulations vary greatly between states, making it important for parents to understand the specific requirements in their state.
For example, states like Illinois and Texas have relatively relaxed regulations and do not require registration or standardized testing.
On the other hand, in New York, parents must submit a letter of intent and syllabus plan annually, and high school students must take annual standardized tests. Despite the varying regulations, the United States remains a favorable destination for homeschooling families due to the widespread acceptance and exercise of this educational choice.
What Are the Best States to Homeschool in the United States?
While the United States is probably the best country to homeschool in, not every state makes it easy.
It's important for families to factor in laws, regulations, educational resources, and overall support when deciding where they should move to find the perfect place for their homeschooled children.
The states that provide the most freedom and support for homeschoolers include Alaska, Arizona, Arkansas, California, Colorado, Delaware, Florida, Texas, Oklahoma, Missouri, Iowa, Illanoise, Indiana, Michigan, New Jersey, Conneticut, and Idaho.
These states have some of the least restrictive regulations when it comes to homeschooling and offer a wide range of educational resources, such as online courses or learning centers available.
Additionally, many of these states have strong parent organizations that can provide guidance and support both during and after you set up your own homeschool program.
Homeschooling in Texas, USA
According to the Homeschool Legal Defense Association (HSLDA), Texas has one of the most "homeschool-friendly" laws in the United States. With its flexible guidelines, homeschooling parents in Texas have a great deal of freedom when setting up their own program.
Texas law requires parents who choose to homeschool provide "bona fide instruction" in reading, writing, spelling, grammar, mathematics and good citizenship.
Parents have the option of selecting their own curriculum or using a state-recommended course of studies.
Additionally, they are not required to follow any specific teaching method or adhere to any particular academic standards as long as they meet state minimum requirements.
What Are the Worst States to Homeschool in the United States?
Some states have stricter regulations than others, making them more difficult for families wanting to educate their children at home.
Here's a look at some of the worst states to consider when planning on homeschooling your child.
The state of New York is one of the most restricting and complicated when it comes to homeschooling regulations.
Parents must submit an annual letter of intent and quarterly reports that include portfolios, standardized tests, and assessments from certified teachers or tutors for the student's progress to be recognized by the state.
A couple of states also make it difficult by insisting you have a college degree.
Other states that are the worst for homeschooling besides New York are Masstechuchets, Vermont, Pennsylvania, and Rhode Island. These are classified as 'high regulation' states by the HSLDA.
What Curriculum Can I Use if I Homeschool?
If you're in one of the better countries for homeschooling, like America or Australia, you can choose your own curriculum. A few popular homeschool curriculum options include:
BJU Press – a boxed Christian homeschool curriculum covering all ages and all grades. They also provide video lessons if you don't want to use teachers' manuals,
Lifepac – a boxed self-paced curriculum delivered by Alpha Omega Publications, and
Schoolhouse Teachers – a printable program covering all ages and grades. This program has a massive range of electives and is a good choice for all children.
You can check out a fuller list of programs here.
Why Would You Move to a Homeschool-Friendly Country?
Parents might choose to relocate to a better country to homeschool as homeschooling provides various benefits that can't be found in traditional schooling settings.
For starters, homeschooling allows parents more control over their child's education.
Parents can tailor the curriculum to meet their child's individual needs and interests, leading to better educational outcomes than standard educational programs.
For example, suppose your child struggles with completing their work on time. In that case, you can get them a mastery-based homeschool curriculum instead of doing a spiral curriculum like schools usually do.
For people who live in countries that mandate secular schooling, moving to a better homeschool country can allow them to provide their children with Christian education with a Christian homeschool curriculum.
Furthermore, homeschooling eliminates the need for parents and students to commute long distances to school every day, saving them time and money spent on transportation costs.
An additional benefit of homeschooling is that it provides families with flexibility and freedom when it comes to scheduling classes or activities.
Want to Learn How to Homeschool?
There are two great ways t learn more about homeschooling: one is free, and one is a $67 fundamentals course.
The $67 Course
Looking to take your homeschooling to the next level?
Join Rebecca Devitt's online Homeschool Parenting Program and learn the strategies and techniques needed to make homeschooling a success! Learn more about the HPP here and signup here.
The FREE Youtube Channel
Also, make sure you join the How to Homeschool Youtube channel, which will give you a fun and exciting look into the homeschool world and help homeschool your children. Check out the channel here, and don't forget to SUBSCRIBE.
If you're not sure where to start, start with the following playlists:
You'll love it and find it helpful and entertaining! Discover the channel here.
Final Thoughts About Best Countries to Homeschool
Legal restrictions on homeschooling are put in place by many nations in order to guarantee children are taught the same curriculum. Parents and legal guardians who live in those kinds of countries but wish to homeschool their children anyway have the option to relocate for better learning.
Several countries where English is either an official language (e.g. Australia and Canada) or widely spoken by locals (like Israel and Norway) impose lax regulations on homeschooling and as such are ideal for homeschooling. In others, such as Italy, there may be a mild language barrier to overcome — yet the high standard of living in those countries will definitely make up for it.