You've just started homeschooling and decided you want to use the Classical method. And you've seen a few classical programs on offer, but you want to know which is the best classical homeschool curriculum.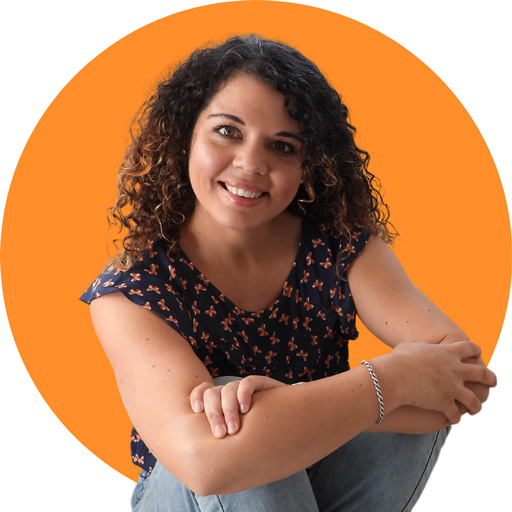 I hope you enjoy reading this blog post. If you want to do my course on how to homeschool, click here.
After reviewing several classical programs, I think the best classical homeschool curriculum is Memoria Press.
In this article, I'll be telling you why I've come to that conclusion.
A lot of programs call themselves classical because they want to be thought of as having a high educational standard in their materials. A lot of them do.
But, some of these are not truly Classical programs. Instead, they teach little bits of classical literature and the rest of the course is like something you'd find out of a traditional education curriculum.
If you purchased one of these curricula, you'd be sorely disappointed. But, you won't be disappointed if you purchase Memoria Press. Let's look at why.
Some of the links in this post are affiliate links. This means if you click on the link and purchase the item, I will receive an affiliate commission at no extra cost to you. But, I only recommend curriculum I personally believe in and would never recommend a product I wouldn't use myself! In fact, I am planning on using Memoria Press myself!
Memoria Press is the Best Classical Homeschool Curriculum Because it TEACHES LATIN
If you're studying a 'classical' program, but it doesn't teach Latin, it isn't classical. Only the best classical homeschool curriculum programs teach Latin. And Memoria Press does.
Memoria Press was founded on its Latin program when Cheryl Lowe (the creator) began by making her First Form Latin, Latina Christiana and Lingua Angelica courses.
And It Teaches the Trivium
Some programs out there only teach a couple of stages of the trivium. Worse still, they might mash them together in an unholy mix.
Not so with Memoria Press. This program teaches children all three stages, helping them learn
basic facts in the grammar stage,
logic in the dialectic stage, and
how to speak and talk eloquently in the rhetoric stage.
It's got it all!
Memoria Press is the Best Classical Homeschool Curriculum Because It's a CHRISTIAN CURRICULUM
A good classical curriculum will always teach that Jesus Christ is the truth. Without the truth, how can you know anything?
Given the trivium teaches logic, a good knowledge of the truth will help immeasurably. And Memoria Press is a solid Christian program.
Memoria Press focuses on teaching good Bible knowledge. This helps children develop a good Christian worldview. It also helps them understand Western culture. They're able to better understand where they fit into history, and especially into HIS-story.
And It's Paper-Based
I don't know about you (and I could be alone on this one!), but I wonder how many years it will be before we realize how bad overuse of computers and other forms of technology have been for our children.
Keeping children online for too many hours can't be good. They become physically inactive when they should be moving more!
And one could argue, the online environment doesn't teach children many hands-on skills.
Memoria Press is a paper-based curriculum. That means you get a box delivered to your door which has physical textbooks and flashcards.
No square eyes here!
It's Also Been Around for Years
Ohhh…that's painful!
Have you ever used a curriculum that has a thousand bugs in it?
When you question the people who made the course, they tell you they're working on it, and the bugs should be resolved soon [which coincides with when your child will graduate anyway!]. How frustrating.
But, you won't be in this position if you're using a curriculum that's been around for years. And the Memoria Press curriculum has been around for years. Since 1994 – more than 20 years!
It's safe to say, a lot of their bugs have been dealt with!
It's So Popular!
Although popularity alone is never a good reason to buy something, popularity means something. It means it's not rubbish. Furthermore, (bar a public school curriculum) if a program has been used by half a million people, it's probably got some traction because it's decent stuff.
And Memoria Press has had that many students.
But, why is it popular?
I think it's popular because it uses proven educational methods that have been developed for 20 years. But, it's also based on an ancient method of teaching.
If a teaching method has survived for thousands of years, it must have some substance to it!
Plus You Get a Full Curriculum
When you get a Memoria Press curriculum, you have everything you'll need for the full school year. You don't have to supplement the curriculum.
Each grade level is equipped with suitable material for your child, no matter where they're at.
You'll love it!
Conclusion: Best Classical Homeschool Curriculum
I love Memoria Press for all these reasons and more. Only the other day, a teacher who loves classical education lamented that Australia didn't have a program like this. Australians have to order their material from the U.S. which costs a fortune. But, they do this because the program is so good and gives children a rigorous education. It's high quality and students learn much more than a public schoolchild would. It's well worth the investment and you're blessed if you're in America. If you want to know more about this program, click here.