With so much homeschool curriculum on the market today, what makes the Basic Christian Education curriculum stand out? In this article, we're going to be asking BCE a number of common questions homeschool parents ask about this program. We'll look at what's unique about it, how long it takes, and whether the curriculum is affordable for the common Joe.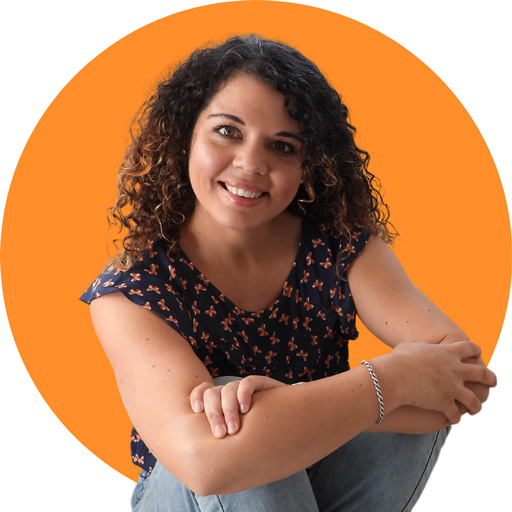 I hope you enjoy reading this blog post. If you want to do my course on how to homeschool, click here.
Before we start, it's important to clarify that I'm NOT an affiliate with Basic Christian Education, but I have contacted them to help me fill out many of the questions I had with the program.
I hope you enjoy reading through and this review helps you decide whether the Basic Christian Education curriculum is for your family.
Tell me about the program in a nutshell?
Basic Christian Education provides a paper-based Christian curriculum that is mastery-set. This means a child has to master a concept before they progress to the next booklet.
The curriculum is designed to be student-led. This means all the information children need are right there in the books they are completing.  The majority of what Basic Christian Education carry are the ACE PACEs; but they also have some Rod & Staff, Alpha Omega LIFEPACS, Art with a Purpose, and a few others.
What is unique about the Basic Christian Education curriculum?
They start off with a Diagnostic process.  This helps parents and BCE staff see what each child knows. It also helps them identify learning gaps and areas of weakness.
After this, children can be placed at their correct ability level. Children experience more success if they're placed at their correct level.
Basic Christian Education staff are more focused on helping children learn at their ability rather than at their grade level. This means children learn more and grow in knowledge and success. They also have the confidence to keep going instead of struggling and being defeated with a difficult program that's not set at the right level for them.
Why would a parent be more inclined to purchase this curriculum as opposed to another one?
It's Inexpensive: The Basic Christian Education curriculum is a relatively inexpensive option as parents can purchase only what they want, need, or can afford. They don't have to purchase an entire grade level nor the entire subject at once.
Support: They also have customer support. So, parents can ring up the company and talk to a person on the other end of the line instead of having to search online forums or talk in a chatbox. Additionally, there's good email support if that's the communication option parents prefer.
Staff have used the curriculum: BCE staff have all used the curriculum for their children or gone through the PACEs as students themselves. Therefore, they know what parents are talking about in more detail (compared to hired staff who haven't used the program).
Accredited and non-accredited offerings: In addition to being able to purchase curriculum, Basic Christian Education also has an accredited full-service Academy.  They provide academic assistance, record-keeping, official transcripts, and accredited Diplomas.  Their Diagnostic process is included and helps staff place students exactly where they need to be.
After this, staff work with parents, as they plan out the child's academic projections. Along the way, staff offer reminders and help when help is needed, thereby making the process less stressful!
Why did Basic Christian Education begin?
Basic Christian Education started back in the 1980s when homeschooling was really starting to take off.  The curriculum was already available to schools, but homeschools didn't have access.
The founder of BCE, Abe Schwartz, recognized the need to make it available to homeschools as well as schools, and that's how the homeschool curriculum you see today came to be!
How many years has the program been running?
The curriculum has been around for over 50 years and BCE has been serving families since the early 80s.
What are the advantages of this program over other programs?
Probably the main advantage of the program is that parents can purchase the curriculum as they can afford and don't have to purchase everything at the beginning of the year.
They also have diagnostic testing so they can place a child with a curriculum that matches their abilities. This helps them to experience success without struggling with material they aren't ready for or being bored with the material they've already mastered.
Does the Basic Christian Education offer hard and soft copy?
The curriculum is entirely in a hard copy format. It can't be bought in an online format yet.
Which homeschool method does the Basic Christian Education curriculum most closely follow?
The traditional method.
This method is most similar to the one used in traditional schools. That is, children get out their textbooks and work paces and sit at a desk while they complete their work for a few hours each day.
You can read more about the traditional method here.
Do they offer all general subjects?
Yes. They offer all the general subjects as well as a variety of electives.
Do they offer all grades?
Yes. They offer Pre-K through to high school. Also, they have some college-level courses, which will be exciting news for high school students!
Does Basic Christian Education have tutors students can access?
Not specifically. They don't have tutors, but they offer academic assistance to the families in the BCE Academy.
But, parents or students can call in and one of the staff can help the student with their problem.
How long does it take for students to do the work each day?
Year 1 students?
This really depends on the student.  The 1st Grade program is very different from the rest of the grades and requires parental assistance.  On average, those lessons can be completed in less than 2 hours.
Year 12 students?
For a 12th Grade student, it depends on their workload.  If they have more credits they need to complete, they can spend 5 hrs doing work.  If they have a smaller workload, they can be done in less than 2 hours. So the time it takes is difficult to pinpoint.
The curriculum is designed to be tailored to each individual student and their specific needs. Staff try to help students with their schedules so they are not overwhelming but still productive.
Is the program specifically for special needs?
The Basic Christian Education curriculum is not specifically for special needs, but it is really helpful for students with special needs.
Being able to assess each child as the individual that they are allows staff to customize their journey and place them by their abilities and needs rather than just a grade level.
Is Basic Christian Education accredited? If so, who is it accredited by?
Yes. BCE Academy is accredited by the National Association of Private Schools.
Who would be most interested in this curriculum?
BCE's target audience would be anyone looking for education.  They provide a curriculum for Pre-K all the way through high school with a few college courses available.  We work with families, small schools, missionaries, and even adults looking to get a diploma.
What is this curriculum's website URL?
www.BasicChristianEducation.com
What is the link to the Basic Christian Education curriculum shopping page?
Due to the nature of the curriculum, parents can't purchase the program directly from the website.  But, you can download a free copy of their catalogue from the website below, and you can make a PACE order through there as well, but BCE will contact parents to help them complete their order if interested.
www.BasicChristianEducation.com
Tell me about your Christian affiliation?
The curriculum is Biblically-based.  They use KJV Scriptures in the PACEs.
Basic Christian Education isn't specifically any denomination. But, there are families from many Christian denominations that use the curriculum.
BCE has some specific Anabaptist church history available, but otherwise, everything is just from a purely Biblical foundation.
Conclusion
Basic Christian Education has been around for half a century. It's stood the test of time and has been used by multiple generations of homeschoolers. Their program offers families a curriculum that is flexible and easy for students to understand, helping them to move forward confidently. There's also experienced help on hand for the confused parent, making the transition to homeschool an easy feat for new home educators. You can check out the curriculum more on the links above 🙂