Adirondack Learning Academy offers a curriculum that can be modified to suit a student's preferred learning style. This makes it a great program for dancers, student-athletes, children with non-mainstream learning preferences, or even those with special needs. Because the program is 100% online, students have all their transcripts in one place. Parents can easily check up on student's work and find out how they're progressing.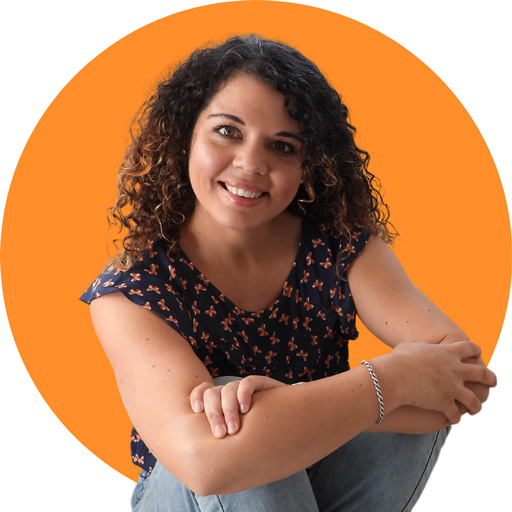 I hope you enjoy reading this blog post. If you want to do my course on how to homeschool, click here.
When learning about this program, I was interested to hear Adirondack use Acellus as their curriculum backbone. But, tutors also modify the curriculum for each student. Modifications are made to accommodate the child's learning style, helping them to understand the curriculum better.
So I could get accurate information about the program, I asked the creators of Adirondack Academy for a lot of information in this article (btw, I'm not affiliated with Adirondack).
I hope you find it useful! Let's get started…
Tell me about Adirondack Learning Academy in 100 words or less.
Adirondack Learning Academy provides a high-quality curriculum for homeschool students in kindergarten through to twelfth-grade.
This online curriculum encourages success through customized instruction. Our program recognizes each child as an individual and that all children need to feel successful in order to succeed.
Because Adirondack customizes the program for each child, it is perfect for homeschooled children with non-mainstream learning styles or elite athletes who need a modified education curriculum.
What is unique about Adirondack Learning Academy?
Adirondack Learning Academy aims to individualize each student's curriculum.
While they use Acellus technology as the backbone for their curriculum, learning coaches customize each course to meet the individual learning needs of each student.
First of all, coaches help parents discover their children's best learning style. Based on the results, a modified Acellus curriculum is developed.
Because the curriculum takes students learning styles into account, the program teaches students according to their strengths.
As such, learning is guaranteed with this stress-free approach to education.
Why would a parent be more inclined to purchase the Adirondack curriculum as opposed to another one?
If parents want a curriculum that has been highly modified and individualized with their children's special learning needs in mind, they would consider this program.
After extensive research, Adirondack Learning Academy has found that the Acellus curriculum is the best choice for providing a comprehensive, customized curriculum to suit all students.
Adirondack uses Acellus Learning Accelerator to help students reach their educational goals.
How the process works
Firstly, the Academy asks parents to submit documentation showing any and all learning disabilities or special circumstances which may have an impact on the student participating fully in the online Acellus program.
When these documents have been reviewed, the Director of Education and the student's learning coach develop an academic program that modifies the course without destroying its integrity.
The degree of difficulty for each course can be modified as well as the type of each special lesson (project) that is presented. I'll give you an example:
A student with special needs may require a lower degree of difficulty along with fewer steps (lessons) to complete each week, whereas, another student may require a more challenging course so the course settings would be adjusted to meet that student's academic goals.
Student progress is assessed and evaluated on a daily basis. Then parents are given a narrative progress report as well as detailed reports.
Also, report cards are issued on a quarterly basis.
A homeschool curriculum for elite student-athletes
The courses at Adirondack Learning Academy were thoroughly evaluated on the basis of overall content, presentation, degree of interaction with learning coaches and comprehensiveness for student-athletes following a college-prep track.
Upon evaluation and review, the NCAA determined Adirondack Learning Academy is an approved program for student-athletes who are:
committed to playing sports at the collegiate level or
being recruited to play.
Upon completion of the course requirements, Adirondack Learning Academy uploads the student's official transcript to the NCAA portal for the college to access.
Why did Adirondack Learning Academy begin (was it to fill a hole in an area?)
Adirondack Learning Academy wanted to provide a more affordable option to homeschooling parents.
How many years has Adirondack been running for?
The program has been running for 8 years.
What are the advantages of the Adirondack Academy over other programs?
Learning is tailored to each child's educational needs (through Acellus Learning Accelerator).
Each student is assigned a learning coach who gives them personalized help. With personalized tutors, Adirondack helps homeschoolers get a one-to-one student: teacher ratio.
To make sure students have covered a topic well, Adirondack makes sure children master a topic before they move on to harder work. This method ensures learning is taking place.
What form is the Adirondack Learning Academy curriculum in? Hard copy or online?
They only offer an online homeschool curriculum.
This is necessary as the program continually assesses students work. As it does so, it analyzes what they know and what they don't.
For the program to work like this, it has to be in an online format.
Which homeschool method does Adirondack follow?
Acellus follows a traditional homeschooling method. However, creators at Adirondack modify the curriculum to suit children, so it is a little more eclectic.
Does Adirondack offer all general subjects? If not, which do you offer?
Adirondack Learning Academy offers all subject areas.
In addition, they offer foreign language courses, electives, career, and technical education courses.
Does Adirondack Learning Academy offer all grades? If not, what do you offer?
Yes. Courses are offered for students in grades K-12.
Do you have tutors that students can access? If so, what are the details?
Each student is assigned a learning coach who offers academic support on an 'as-needed' basis.
This means if your children get stuck with their homework and you don't know the answers, they can ring up their personal coach and ask them the question. This makes the homeschool process a lot easier for parents who already have a lot to think about.
On average, how long would it take students to complete their work?
Kindergarten through 2nd graders spend about 2-3 hours on lessons.
Year 12 or Senior year students may spend about 5 hours on lessons.
Is this program specifically for special needs?
While Adirondack isn't specifically for special needs students, they are all-inclusive. They also modify the program to fit in with children's needs, whatever they are.
This means special needs students might be better able to do this course compared to other homeschool programs without any modifications or coaching/tutor access.
Is Adirondack accredited? If so, who is it accredited by?
Adirondack Learning Academy is accredited by the:
National Independent Study Accreditation Council and
NCAA as a curriculum of study for student-athletes.
What is Adirondack Learning Academy's Mission Statement?
As a homeschool mom, I always like to know an organization's mission statement. This helps show me what they value and where they'll aim to lead my children.
This is Adirondack's Mission Statement:
"Adirondack Learning Academy is committed to providing a positive learning environment that encourages success through individualized instruction for homeschooling students in kindergarten through twelfth grade. Our program recognizes that each child is an individual and that all children need to feel successful in order to succeed. We believe learning is optimal when it takes place in an environment enriched with support, encouragement and assistance. Each student will develop the skills necessary for achievement in higher education, and establish a life-long love for learning. We aim to have our parents and learning coaches actively involved in our students' learning."
What is Adirondack's website URL?
You can find them at www.adklearning.com.
What is the link to the curriculum shopping page?
Depending on the age of your children, you can go to different pages.
Elementary School Courses
https://www.adklearning.com/elementaryschoolcourses
Middle School Courses
https://www.adklearning.com/middleschoolcourses
High School Courses
https://www.adklearning.com/highschoolcourses
Is your curriculum aimed more towards any particular learning style?
The curriculum offered is not aimed towards any particular learning style. Our program utilizes a multisensory approach to learning enhanced by project-based experiences.
How much time does a parent have to spend in hands-on teaching (or supervised teaching) with children?
Parents are expected to oversee their child's progress while the online curriculum but direct instruction videos do the teaching for parents. As the homeschooling parent, you should actively participate in the learning process, however, parents do have a learning coach assigned to their family to offer academic support on an as-needed basis.
Do parents need to purchase any extras?
Parents do not have to purchase additional materials.
Does the curriculum work well for teaching multiple ages?
The curriculum is for students in grades K-12.
Is the curriculum flexible? In what way?
The curriculum may be modified to meet the individual learning needs of each student.
Does it come with multiple schedules?
Yes. The homeschooling parent may select the dates for their academic year. Some parents wish to follow the academic calendar for their local school district. Adirondack Learning Academy does offer courses all year round.
Is it hard to catchup if you miss a day?
If a day is missed, the platform will automatically restructure the lessons due so that the student remains on a real time schedule with the goal of meeting the completion date for each course.
How much planning (prep work like cutting, preparing or copying) is required before you begin?
There isn't any pre-planning required for the courses.
Is any part if the product reusable (for families who have multiple children)?
Each individual student must have their own student account.
What support do they offer?
Adirondack Learning Academy offers academic support, grading, progress reports, report cards and guidance on individualized home instruction plans as required by school districts.
How much does it cost for a:
Basic kindergarten package
$1,500 per academic year plus a licensing fee of $300 per academic year.
Basic year 12 package
$1,500 per academic year plus a licensing fee of $300 per academic year.
Does the company ship worldwide?
Everything is online. No hard-copy.
Is it self-paced?
Adirondack Learning Academy offers a work-at-your-own-pace program.
Does your organization have any Christian affiliation?
Adirondack Learning Academy does not have a Christian affiliation.
Where can I find personalized reviews of this program?
There aren't many reviews online for this program. I was only able to find one from thehomeschoolmom.com which was quite positive:
Adirondack Learning Academy (ALA) is an accredited home school program that has a wonderful learning environment which has been a great experience for our son. Because of a chronic medical condition, we moved our son from a NYC public high school and enrolled him into ALA's homeschool program. He started with the home school program during his first year of high school and has been enrolled ever since. Although ALA's curriculum is challenging, our son is able to work on and complete his coursework at his own pace. We are also very pleased with the director and our son's advisor because they are patient and are willing to work with you. The director has been very helpful especially with regards to DOE issues and quarterly reporting. Our son's advisor been very patient and helpful and responds quickly to any questions my son may have regarding his coursework. We are very pleased with Adirondack Learning Academy (ALA) and we know our son will succeed academically because they sincerely care about their students and they want them to succeed.
Conclusion
Adirondack is an online homeschool program that's based in Melbourne, Florida. They use Acellus as their curriculum backbone. But, then they modify the program to suit the individual learning needs of students. This makes it a good program if you have children with special needs or children who are (or want to become) student-athletes. You can check them out on the links above.