If you've started down the homeschooling path and you're living in South Australia, you may be looking for a homeschooling group in Adelaide. Finding a group is one of the best moves you can make for your homeschool. A group will provide socialization for your children and support for you, the homeschool mom and dad.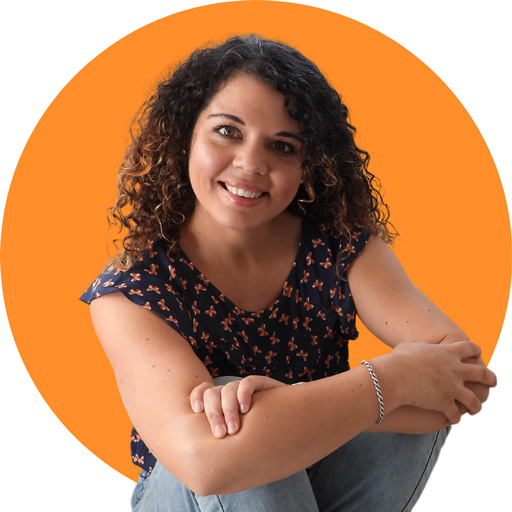 I hope you enjoy reading this blog post. If you want to do my course on how to homeschool, click here.
If you don't have much community around you, why not join the Made 2 Homeschool Community here, a community I (Rebecca Devitt) am part of.
Below are some of the home educator groups and then homeschooling groups in Adelaide and its surrounding suburbs. Accompanying the name and link are the descriptions as per Facebook.
Affiliate links are used on this website.
Home Educator Groups
Adelaide Homeschool Sell, Buy and Swap
This is a group to sell, buy and swap homeschool resources for people living in South Australia. Buying and selling is at your own risk. This group takes no responsibility for any transactions made through here.
North East Adelaide Home Educators
'A group specifically for home educators in the North Eastern Suburbs of Adelaide, SA.'
Homeschooling Groups in Adelaide
Tweens and Teens Home Education SA
'Adelaide Homeschooled Teens is for homeschooled/unschooled teens 13 and over who live in Adelaide, and their parents. Our aim is to help homeschooled teens connect with each other and make new friends.'
Adelaide hills Homeschooling Families, South Australia
Adelaide ASD (Autism Spectrum Disorder) Homeschoolers
This is a group for Homeschooling parents/carers of ASD kids in South Australia. Homeschooling can be a challenge at the best of times but when you have a child with an Autism Spectrum Disorder or related disorder it can be even more challenging. I wanted to create a place where we can discuss ideas, techniques, challenges and successes with people who truly understand, from the local area.
Murraylands/Mid Murray Homeschooling Group
'A friendly group open to any homeschooling families in the Murraylands/Mid Murray areas. A safe place to share, connect, vent, support, organise activities, advertise resources home-based businesses without judgment. We are all on a different journeys and hopefully this will be a good place for local families to connect.
Adelaide Christian Homeschoolers

'This group is intended for fellowship, encouragement, events and practical advice (particularly in comparing the various Christian homeschooling curricula).'
Adelaide & South Australia Homeschoolers
'For everyone who is or is planning to homeschool in South Australia. We try to keep this group about home educating in South Australia so please keep threads and comments on topic.'
Subscribe to How to Homeschool (my Youtube channel!)
Have you caught the homeschooling bug?
Eager to delve deeper into the realm of unconventional education?
Well, my curious comrades, rejoice!
There are splendid avenues awaiting your exploration.
Firstly, hop on over to my YouTube channel, where a treasure trove of homeschooling wisdom awaits. From practical tips to delightful anecdotes, I unravel the mysteries of homeschooling with a touch of wit and wisdom.
Subscribe, hit that notification bell, and embark on an enlightening journey with me.
A Worldwide Community of Homeschool Moms: M2H
The Made 2 Homeschool (M2H) community is a wonderful resource for homeschool moms seeking a supportive and engaging community.
Joining a community of like-minded individuals can alleviate the loneliness that can sometimes accompany homeschooling, especially when local groups don't meet one's needs or preferences.
The M2H community offers various avenues for connection and support.
Chats, LIVE chat events, webinars, and videos provide opportunities for homeschool moms to interact, learn from each other, and share their experiences.
Additionally, contributors provide printables and articles that can assist in homeschooling endeavors, offering valuable resources and ideas.
If you're looking to join a community of homeschool moms and benefit from the support and resources they offer, I encourage you to check out the Made 2 Homeschool community.
You can explore their website or social media channels to learn more about their offerings and determine if it aligns with your interests and needs.
For those yearning for a comprehensive guide to homeschooling, look no further than my Homeschool Parenting Program.
This illustrious online course will equip you with the knowledge, strategies, and confidence to navigate the exhilarating world of homeschooling like a seasoned pro.
Enroll today and unlock the door to extraordinary educational possibilities.
Conclusion: Adelaide Homeschooling Groups in Australia
Social groups are a great idea if you plan on home-educating your children. These Adelaide homeschooling groups will give you a great avenue to have fun socially and
make friends easily
. If you'd like some more information on how to find a homeschooling group closer to your specific area, check out
Homeschooling groups in Australia
 or watch the video
above
.